Many people wonder whether they eat too much or too little. It is hard to know exactly what is the right amount. Fortunately, the U.S. Food and Drug Administration provides that information and requires every food package to tell you how much of the recommended amount of each nutrient comes in every food serving you buy. The values are based on an average person maintaining ideal weight, burning 2,000 calories a day.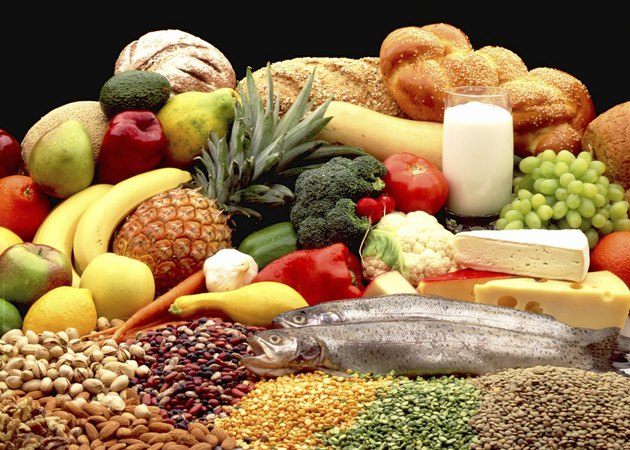 Calories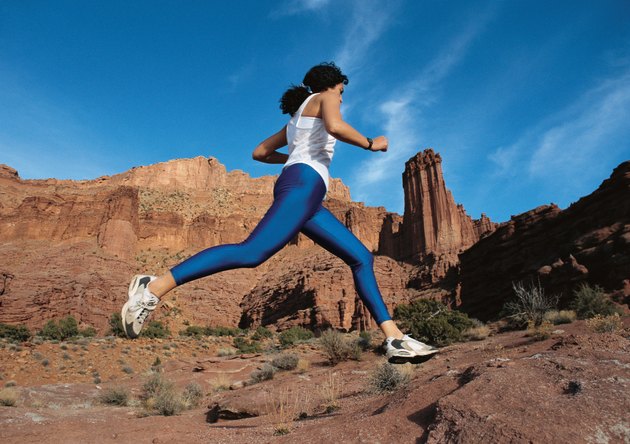 Your recommended daily intake, RDI, of calories depends on your activity level, age and sex. For instance, if you are female and between the ages of 19 and 30, and are moderately active, your RDI is between 2,000 and 2,200. For a man of the same age, 2,600 to 2,800 calories are recommended. Above and below that age range, the RDI is lower. Burn up 3,500 more calories than you eat over a span of time, and you can burn up 1 lb. of body fat.
Carbohydrates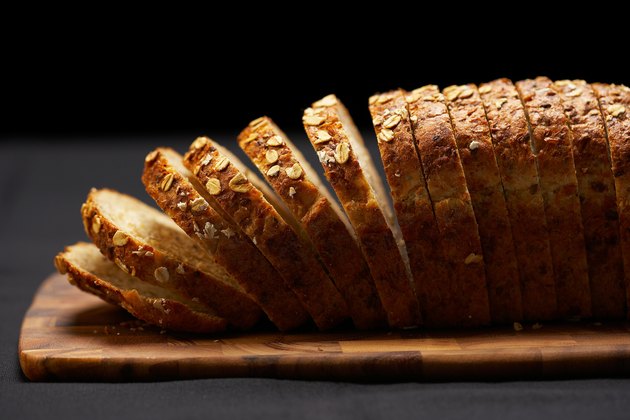 Carbohydrates are sugars, starches and fiber. Your carbohydrate RDI is 45 to 65 percent of your total calories. Dietary fiber, a non-digestible plant carbohydrate, aids digestion, lowers your risk of coronary heart disease and type-2 diabetes. On a 2,000 calorie a day diet, 900 to 1,300 calories should come from carbohydrates, including 28 grams of fiber.
Fat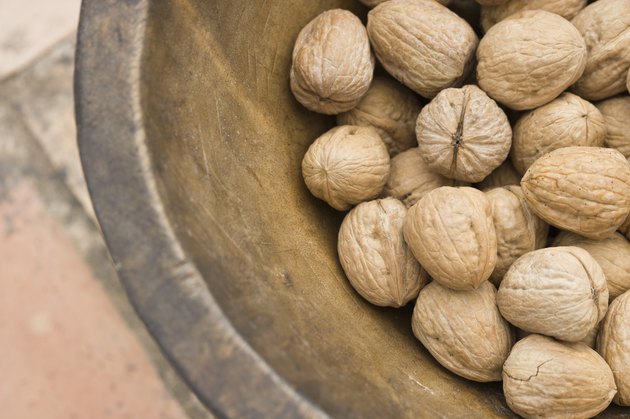 Fats and oils are necessary in a healthy diet. Some are called "essential" because your body can not make them, and they are required for life. A high fat intake is more than 35 percent of your calories and a low intake is less than 20 percent. Many natural fats, called mono- and poly-unsaturated fats, which are not artificially saturated with extra hydrogen, are the most beneficial. They are plentiful in nuts, fish and vegetable oils. The FDA recommends limiting saturated fats to 10 percent of calories and keeping cholesterol to under 300 mg per day. It's best to eliminate trans fats entirely.
Sodium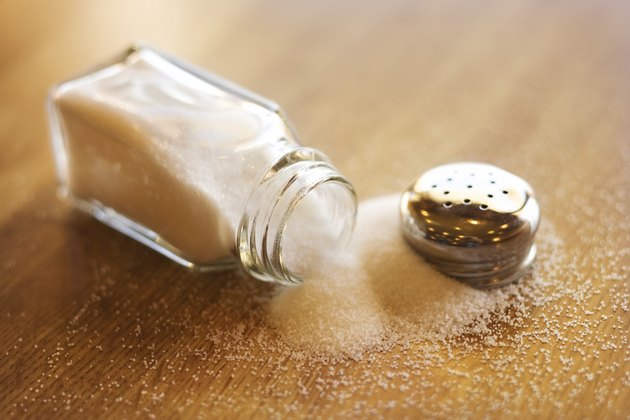 The sodium RDI is less than 2,300 milligrams, equal to about 1 teaspoon of salt. If you have hypertension, are African American or are middle-aged, limit your sodium intake to 1,500 milligrams per day. Taking the salt shaker off your table will not limit your sodium intake as much as you might think. Many foods, especially prepared products, contain high but hidden amounts. Checking the nutrition facts label will help you to keep an eye on your sodium level.
Protein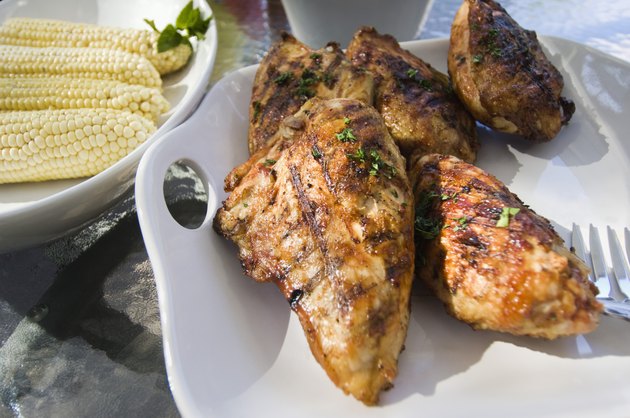 Protein is the main structural component of all cells in your body. Enzymes and some hormones are also proteins. Food proteins break down into amino acids during digestion, and your body rebuilds them into whatever it needs. Your protein RDI, based on tables published by the Institute of Medicine of the National Academies, varies by age, sex and weight. Based on 0.8 grams of protein per kilograms per day, a 19- to 30-year-old man requires about 56 grams, on average, and a woman of that age requires about 46 grams.