If you feel a craving for a can or bottle of soda but don't want to contend with the sugar rush you often experience upon consuming a sugary drink, you can enjoy a comparable beverage by choosing to drink Diet Coke. The two products taste similar but have a notable difference in the amount of sugar they contain.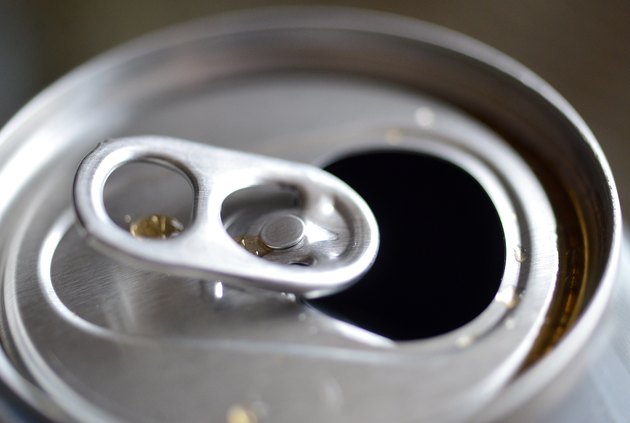 A No-Sugar Alternative
Regardless of the size of can or bottle of Diet Coke you consume, the product doesn't contain any sugar. Likewise, Coca-Cola Zero also doesn't contain sugar. Diet Coke and Coca-Cola Zero are sweetened with aspartame. Coca-Cola, sweetened with high-fructose corn syrup, contains 39 grams of sugar in a 12-fluid ounce serving and 65 grams of sugar in a 20-fluid ounce serving. Diet Coke also doesn't have any nutritional value. The product contains trace amounts of sodium and zero calories, fat, carbs and protein.