Red Lobster is a seafood restaurant chain with locations across North America. They serve a variety of shrimp, lobster, crab and fresh fish dishes. Many of their menu choices are healthy, although the calories can add up quickly.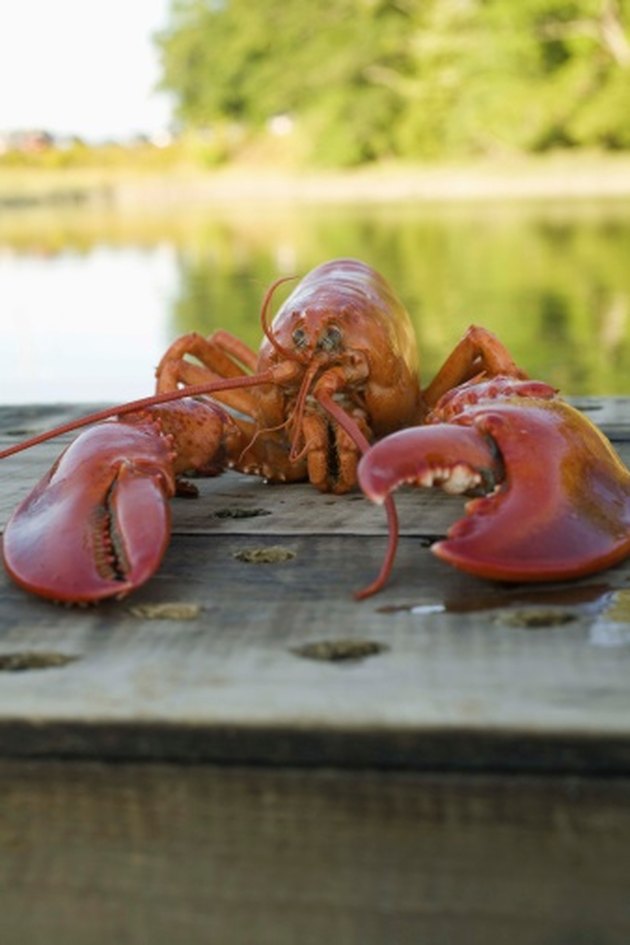 Seaside Starters
Navigate Red Lobster's appetizer menu with care. Choices start at the 120-calorie chilled jumbo shrimp cocktail, but top out with the 1520-calorie crispy calamari and vegetables. Also watch out for the free cheddar bay biscuits, as well; each one packs 150 calories.
Lighthouse Menu
Red Lobster offers their "Lighthouse Menu" to the calorie conscious customer. It features a variety of seafood that is grilled or broiled, with most items weighing in at around 200 calories. The entrees are paired with steamed broccoli or asparagus at about 50 calories each, or a side salad that weighs in at 90 calories before dressing.
Fresh Fish
Red Lobster has a fresh fish menu that changes daily. The choices are served with fresh broccoli and range in caloric content from 240 for the fresh sole to 760 calories for a fish called cobia. You can also order a half portion of these fish to further reduce calories.
Wood Fire Grill
Though grilled food is typically a healthier option, you must be cautious when ordering from Red Lobster's menu. These items, without sides, range from the 560-calorie sirloin and shrimp to the extravagant 1170-calorie steak lobster-and-shrimp Oscar.
Traditional Favorites
A large portion of Red Lobster's menu is dedicated to their fried selections. Shrimp and fish selections range from 440 to 980 calories. If you're watching your weight, be wary of the pasta dishes as well; the garlic crab-and-shrimp pasta is 1540 calories.
Accompaniments
Red Lobster's side dishes can make or break your diet. There are healthy options: the 45 calorie broccoli or the 180 calorie wild rice pilaf completes a light meal. Be careful as a creamy langostino lobster baked potato, which will add another 370 calories to your plate.