A steaming mug of java is a morning indulgence savored by many. Not only is coffee low-calorie -- it may also protect you from cancer, diabetes and Parkinson's disease, according to Harvard School of Public Health. Just take your coffee black. Stirring in milk and sugar will add a lot of fat and calories to an otherwise healthy beverage.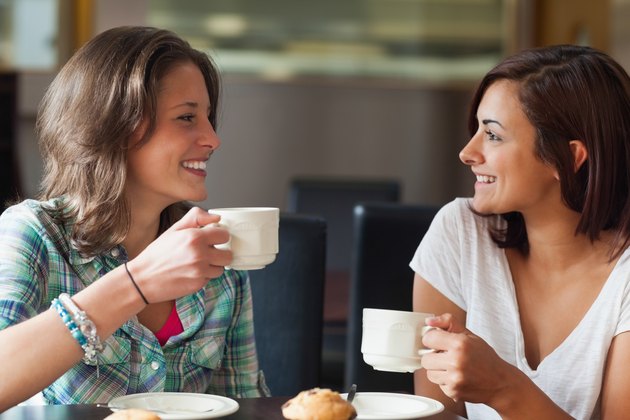 Regular Cup of Joe
An eight-ounce cup of caffeinated coffee brewed from grounds has two calories. The same serving of decaffeinated coffee brewed from grounds has zero calories, according to the USDA National Nutrient Database.
Cream, Sugar and All the Rest
Just a plain cup of coffee is low calorie, but if you go for a fancy cafe drink, you may easily sip several hundred calories in a cup. An eight-ounce, nonfat latte won't break your calorie budget, but when you add chocolate, caramel, whipped cream and whole milk you're looking at anywhere from 400 to 600 calories. Coffee flavored shakes are even worse and may cost you more than 1,000 calories.