A cup of chicken salad can be part of a healthy low-calorie diet when consumed on a bed of lettuce. Chicken contains protein your body needs on a daily basis.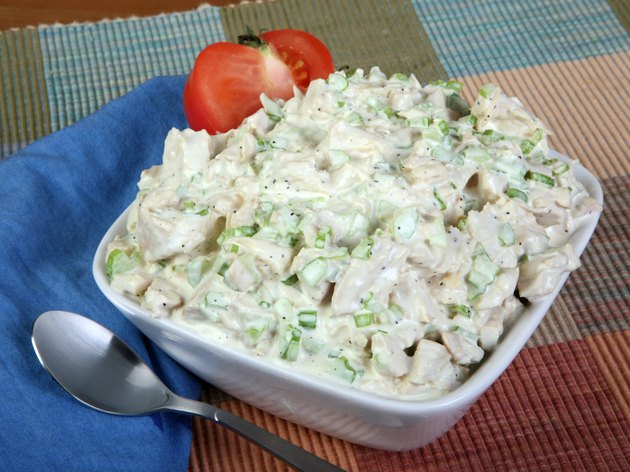 The Facts
One cup of chicken salad contains 234 calories. The ¼ cup of chopped celery in chicken salad has 4 calories, and the 3 tsp. of reduced-calorie mayonnaise contain 108 calories.
Considerations
Chicken salad can be made in more ways than one. To make chicken salad more interesting, you may want to add slivered almonds to it. Almonds will increase the number of calories in chicken salad, as will any other additional ingredients you may decide to add. A ½ oz. of almonds contains 41 calories.
Warning
To avoid getting sick from ingesting spoiled chicken salad, the United States Department of Agriculture's Food Safety and Inspection Service recommends you keep it in a refrigerator that is set at 40 degrees Fahrenheit or lower for no more than three to five days.