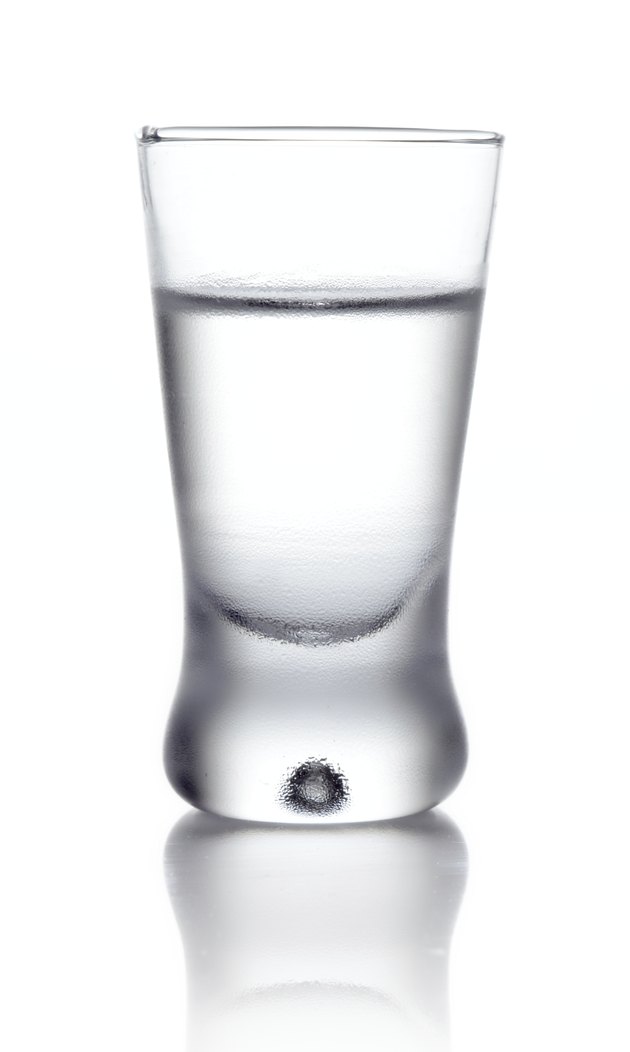 Burnett's vodka is a brand of distilled vodka bottled by the Sir Robert Burnett Co. in Kentucky. Available in many different flavors, Burnett's vodka can easily be used to make martinis and other mixed drinks. Adding juice and other mixers to Burnett's can increase the calorie count of your drink, so consume it in moderation to keep calorie intake low.
Calories
The Daily Plate reports that Burnett's vodka contains 64 calories per fl. oz. None of these calories are from fat.
Carbohydrates and Fiber
Burnett's vodka contains 0 g carbohydrates and 0 g dietary fiber.
Other Facts
According to The Daily Plate, Burnett's vodka contains no fat, sodium, cholesterol or protein. It is not a good source of any vitamin or nutrient.