Peanut butter on whole wheat toast is a quick and easy snack that gives you a healthy combination of carbohydrates, protein and fat. Try eating a slice for breakfast the next time you're on the run, or eat this nutty treat for a late-afternoon snack.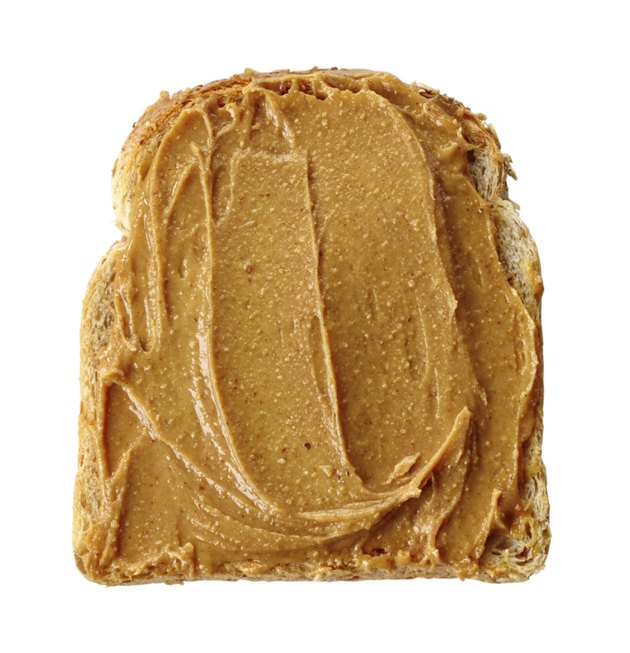 Calories
One slice of whole-wheat toast provides 76 calories, according to the U.S. Department of Agriculture. A tbsp. of peanut butter has 94 calories. Together, they make a snack that provides 170 calories.
Basic Nutrition
A piece of whole wheat toast with peanut butter provides 16 g of carbohydrates, 8 g of protein and 9 g of fat -- a balance of nutrients that can help keep hunger at bay. You will also get 3 g of hunger-fighting fiber. The healthy fats found in peanuts are a protective factor against heart disease, according to the Harvard Medical School.
Vitamins And Minerals
Whole wheat toast with peanut butter provides more than 10 percent of the recommended allowance for zinc, vitamin B6 and niacin, and more than 40 percent of the daily recommendation for manganese.