Following oral surgery, you'll experience pain, bleeding and swelling that limits the types of foods that you can eat. A soft diet consists of soft and easy for you to chew or swallow foods. These foods may be chopped, ground, mashed, pureed and moistened. According to Drugs.com, eating soft foods may help if you have recently had oral surgery and have problems chewing or swallowing. A soft food diet can provide you with the vitamins and nutrients needed to aid in the healing process.
Liquids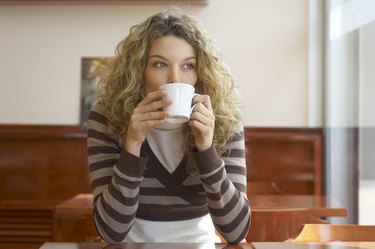 Immediately following oral surgery, you may not be able to chew semi-solid or solid foods due to swelling in the mouth. According to the American Association of Oral and Maxillofacial Surgeons, the main goal at this point is to make sure you receive 48 to 64 oz. of liquids daily. These liquids may include fruit and vegetable juices, water, flavored gelatin and caffeine-free beverages like tea, soda and coffee.
Soups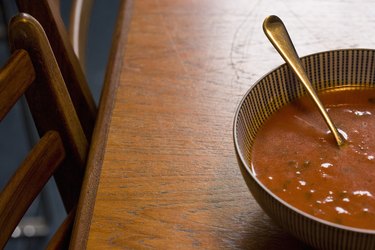 Your diet may primarily consist of soups following oral surgery. Try consuming a bowl of warm broth, soup with soft vegetables or meats or creamed soup for a couple of days after the surgery.
Breads and Grains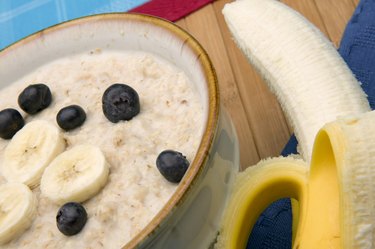 If you recently had oral surgery, eat some breads and grains such as oatmeal, rice, cooked pasta noodles, cream of wheat, grits, plain or toasted white or wheat blend, whole grain breads, saltines and flour tortillas
Fruits and Vegetables
You should be able to safely consume well-cooked or canned fruits and vegetables. Fruits and vegetables that should be soft enough to consume include softened fruits like ripened sliced bananas, applesauce and baked apples, baked or broiled sweet potatoes, spinach, beets, canned carrot slices, creamed, escalloped or mashed potatoes and au gratin potatoes.
Protein-Based Foods
Some soft protein-based foods like tofu, stewed, chopped, roasted, baked or broiled lean beef, chicken, tuna, liver and salmon are allowed on a soft food diet following oral surgery. You may also be able to eat soft scrambled eggs after surgery.
Dairy Foods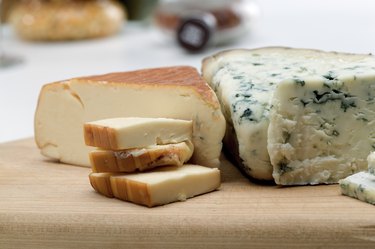 You may be able to consume some dairy products following oral surgery. Dairy foods that may be mild enough for consumption include milk, yogurt, milkshakes, custard, plain ice cream, ricotta cheese, yogurt, cottage cheese, mild cheese and cream cheese.