Our bodies form lactic acid naturally. It forms as the body converts carbohydrates into energy during periods of low oxygen levels, which can occur with intense physical exercise. In foods, lactic acid either occurs naturally, or a synthesized form is added as a flavoring or preservative agent.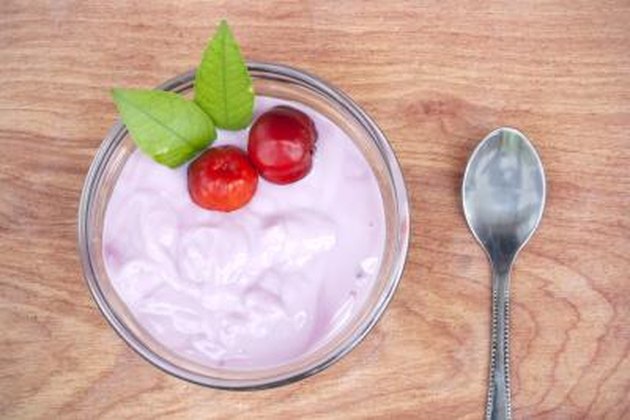 Yogurt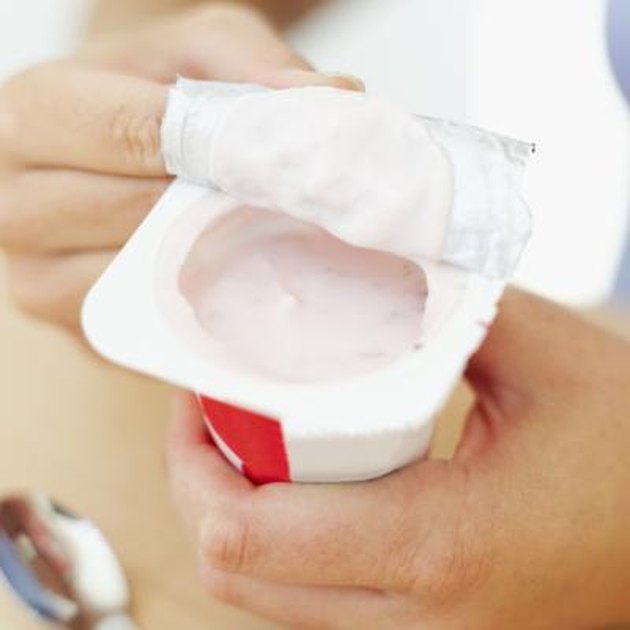 Certain bacteria, such as Lactobacillus and Streptococcus, naturally produce lactic acid. Yogurt is made by adding an active culture mixture of beneficial bacteria, such as Lactobacillus bulgaricus and Streptococcus thermophilus, to milk. The bacteria produce lactic acid during the fermentation of lactose. Lactose is a sugar found in milk. Lactic acid lowers the pH of the product, causes the milk proteins to thicken and gives yogurt its tart taste. It acts as both a flavoring and preservative agent.
Pickled Vegetables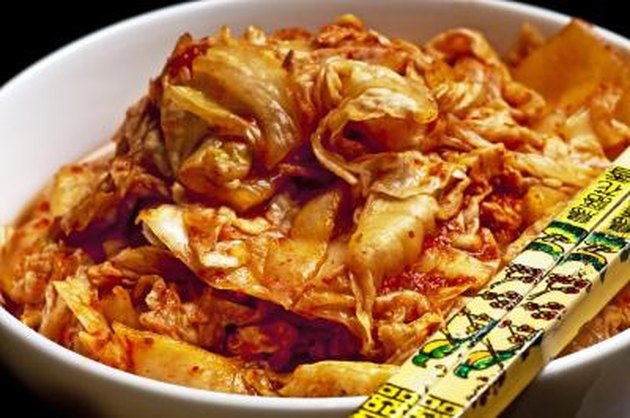 Throughout history and across the globe, pickled vegetables have been a means of preserving food for winter. Lactic acid plays a key role in the fermentation process that produces kimchi, sauerkraut and pickled cucumbers. Lactic acid fermentation begins with beneficial bacteria. These lactic acid bacteria, such as Lactobacillus, convert carbohydrates into lactic acid without the need of oxygen. As a result, the pickled vegetable retains most of its composition, is preserved and has a distinctive taste. The lactic acid bacteria are desirable in fermentation because they produce a high acidity level and inhibit the growth of other bacteria which can cause food to spoil.
Sourdough Bread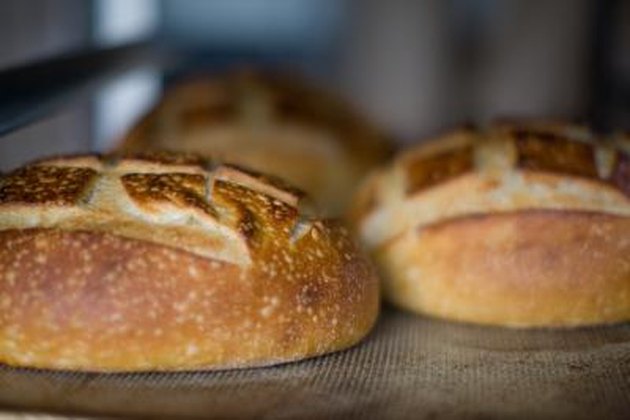 The unique flavor and leavening agent of sourdough bread set it apart from other breads. To make sourdough bread, you begin with a starter. The starter consists of a mixture of flour and water that is allowed to rest at room temperature. Yeast, which exists in the air, and Lactobacillus work together in the starter mixture. The lactic acid produced by the bacteria, Lactobacilli and the alcohol produced by the yeast give this bread its distinctive tangy flavor.
Wine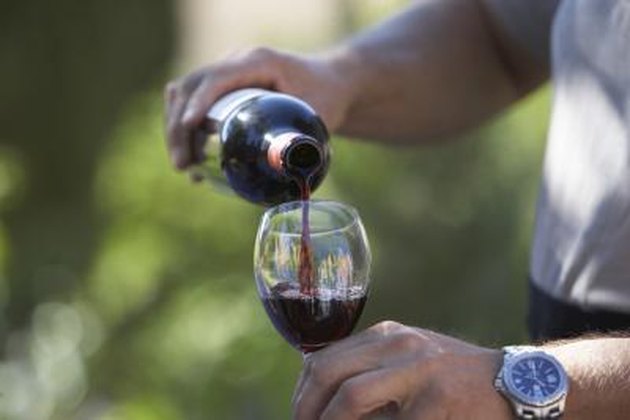 The fermentation of grapes into wine involves yeast and lactic acid bacteria. Malolactic fermentation is one means of adding complexity to a wine. Following the primary fermentation of the sugar in the grapes to alcohol, bacteria convert the grape acids into malic acid and lactic acid. Lactic acid is less sour than malic acid. It adds to the complexity and flavor to a good wine.