The ketogenic diet is based on the process of ketosis, which is characterized by high levels of ketones in the blood that occur during the conversion of fats into fatty acids and ketones. The diet encourages the body to use ketones stored in fat cells more efficiently for energy, according to Diet Ketogenic.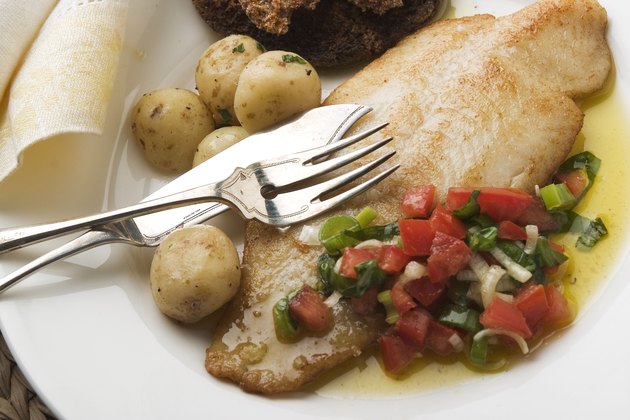 Objective
The goal of the keto diet is to make fat from fatty acids the primary source of energy, rather than from carbohydrates, or glucose. The diet promotes weight loss through fat, rather than muscle, according to Diet Ketogenic.
Foods
On a proper ketogenic diet, recommended foods include high-protein choices, such as beef, steak, chicken, any type of fish, pork, butter and certain types of oils, including olive oil and flaxseed. According to Keto, these foods will not throw you out of ketosis, as they either have minimal or no carbohydrate content.
Calories
The ketogenic ratio is the ratio of fat to protein plus carbohydrates in the diet, according to the Ketogenic Resource. Ketogenic diets typically contain a ratio range of 2-to-1 to 5-to-1. A typical diet has a ratio of 3-to-1 which, to produce 1,500 kcal, would contain 145.16 g of fat and 145.16/3 = 48.39 g of protein plus carbohydrates. This calculates as 145.16 x 9 = 1,306.44 kcal from fat and 48.39 x 4 = 193.56 kcal from protein plus carbohydrates -- 1306.44 + 193.56 = 1,500 kcal.