Autism is a neurological disorder diagnosed in childhood and characterized by social interaction difficulties, communication abnormalities, repetitive behaviors and restricted, obsessive interests and activities. Considered a "spectrum disorder," autism can strike children with varying severity. Autism prevalence now strikes roughly 1 in 110 U.S. children, says the Centers for Disease Control and Prevention. Autism is often difficult to cope with and treat, and many parents are interested in dietary and natural remedies for its symptoms. Lately, omega-3 fish oil supplements have been touted as a remedy for autism. Always consult a medical and/or mental health professional before beginning any dietary or supplement regimen for autism.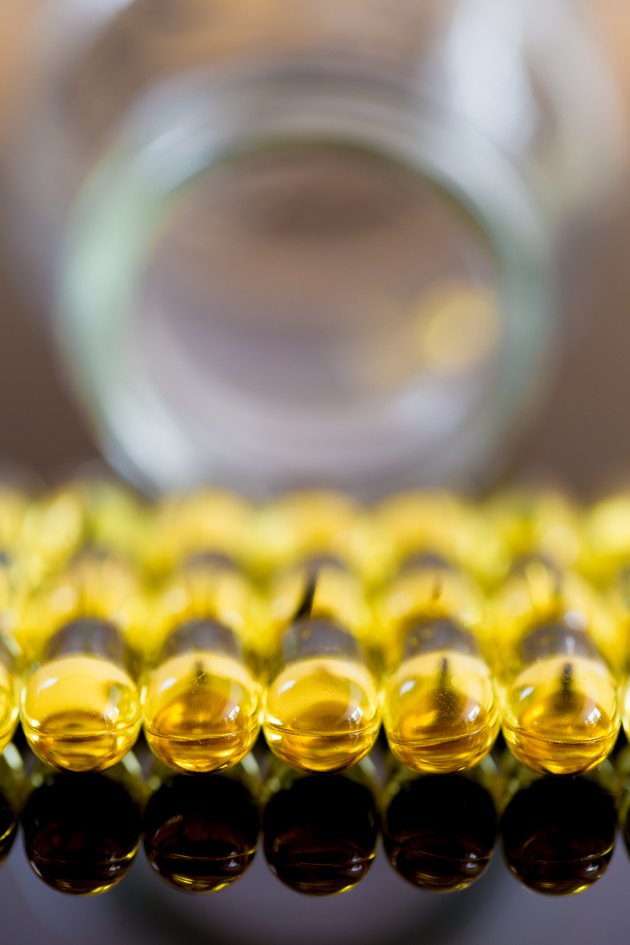 Step 1
Try an omega-3 supplement. If your child is able to swallow pills, an omega-3 capsule may be helpful. While Dr. L. Eugene Arnold of the Ohio State University College of Medicine notes that evidence for the effectiveness of omega-3 supplements for autism symptoms is lacking at present, omega-3 capsules are likely safe. Consult your pediatrician or another physician for approval before beginning an omega-3 supplement regimen.
Step 2
Try liquid fish oil. Fish oil liquid supplements are another source of essential omega-3 fatty acids, which seem promising for improving autism symptoms, according to the University of Minnesota. For some children, drinking 1 tsp. of fish oil may be easier than swallowing a capsule. Dosing for children with autism is unclear, however, so consult your health care provider first.
Step 3
Add more foods high in omega-3 fatty acids to your child's diet. Fish such as salmon, tuna, mackerel and trout are high in the particular oils that provide omega-3 fatty acids. Two to three servings of fatty fish per week provide appropriate omega-3 levels. Other foods high in omega-3s include walnuts, almonds, avocados, olive oil and olives.
Things You'll Need
Omega-3 fish oil supplement

Fatty fish and other foods high in omega-3 fatty acids
Warning
This article is not intended as a substitute for professional evaluation of and recommendations for the treatment of autism spectrum disorders.