Lipitor belongs to a class of drugs called statins, which have proved effective in lowering overall blood cholesterol levels. When combined with a healthful diet and adequate exercise, statins can add years of life to those who would otherwise suffer from fatal or debilitating cardiovascular diseases.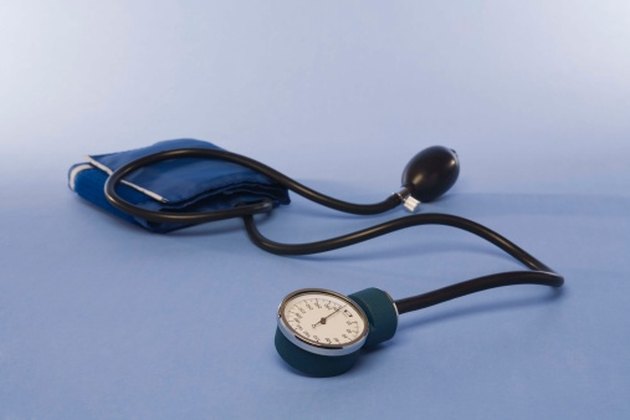 Lipitor's Differences
While Lipitor works like most other statins, it does have a couple of advantages: It can be taken with food and has lower dosage requirements than some other statins. However, unlike most statins that have cheaper generic equivalents, Pfizer, the pharmaceutical company that created Lipitor, continues to have the exclusive right to market this medication until 2011. After that, doctors can prescribe it by its generic name, atorvastatin.
Common Side Effects Of Lipitor
Statins as a class of drugs have been around for years, so the common side effects are well-documented. For example, because of the way all statins work, your doctor will ask you to take liver tests occasionally to be sure your dosage is not harming your liver. You can experience gas or constipation. Muscle pain, nausea or changes in the color of your urine could signal a problem, so contact your doctor if you experience any of those symptoms. Once in a while, someone will have an allergic reaction to Lipitor. If your face or throat begins to swell, get immediate help.
How to Take Lipitor
Like other statins, Lipitor needs to be taken daily, and doctors recommend it be taken at the same time each day. If you miss a dose, you shouldn't double up, but just resume your usual schedule the following day. Make sure your doctor knows which other medications you're taking because some other drugs don't mix well with Lipitor. Grapefruit and grapefruit juice are also potentially dangerous when combined with Lipitor, so tell you doctor if these are part of your diet.
Stopping Your Medication and the Rebound Effect
Lipitor is generally safe, effective and well-tolerated by the majority of users. If it isn't effective for you, your doctor can usually find another statin that does work. For most people, stopping the medicine won't be a problem, but should be done with the guidance of your physician. However, in a study reported by the American Heart Association (AHA) in 2005, researchers found that people who had an ischemic stroke had much worse outcomes if their statins were abruptly discontinued. They attributed this to a "rebound effect" in which the sudden removal of the protective medication leaves the person far more vulnerable initially. One other study reported by the AHA implied this effect could last up to six months after the statin was stopped, but again, this was only for those already hospitalized and in a high risk group. Your best bet is to talk to your doctor about these risks and always carry a list of the medications you are taking.