With three meals per day plus snacks, rationing calories can seem like a chore. For most people, however, eating the same number of calories at breakfast, lunch and dinner is just fine -- so you don't need a unique formula for the contents of your midday meal, according to Ohio State's Wexner Medical Center.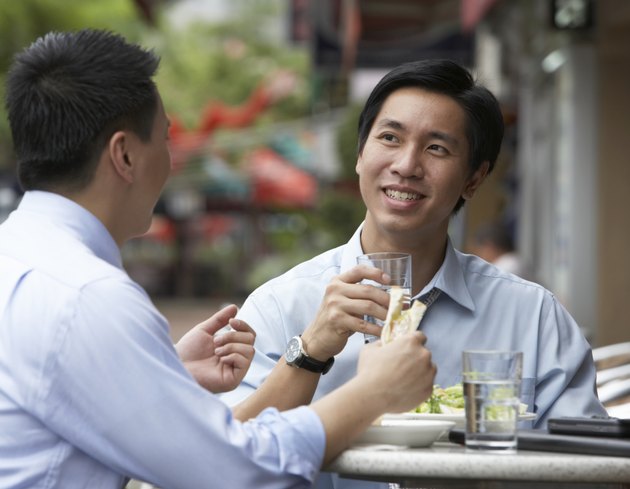 Crunching the Numbers
On average, a woman needs 2,000 calories per day, while men need 2,500 calories. Removing 300 calories for snacks -- a rough estimate -- you're left with about 1,700 meal calories for females, and 2,200 meal calories for males. Dividing those numbers by three, the average woman should eat about 565 calories per meal, while the average man should eat about 735 calories per meal. If you eat more snacks, have smaller meals, and vice versa. These numbers work for weight maintenance; if you eat more calories than you burn, you'll gain weight. Eat less, and you'll lose.