Isopure manufactures a line of high-protein whey powdered supplements marketed to body builders or those trying to loose weight and gain muscle mass. Isopure manufactures five powdered protein supplements, each formulated to meet specific needs of consumers ranging from low-carb to high endurance formulas. Isopure is packaged in a large canister with an included scoop for measuring servings. Always consult your doctor before adding any supplement to your diet.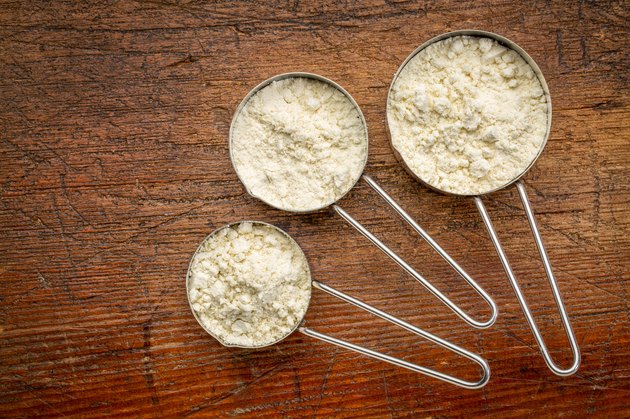 Step 1
Open the lid and pour 12 oz. of cold water or juice into a shaker cup.
Step 2
Add 2 scoops of your Isopure supplement to the your choice of liquid. Cover the shaker cup securely.
Step 3
Shake the shaker cup vigorously for a full minute. All of the powder should mix into the liquid with no clumps.
Step 4
Pour the mixture into a glass and drink it immediately.
Things You'll Need
Water or juice

Shaker cup

Glass
Tips
If you want a special treat, add your choice of frozen fruits and ice to a blender and blend along with two scoops of Isopure and 12 oz. of liquid.