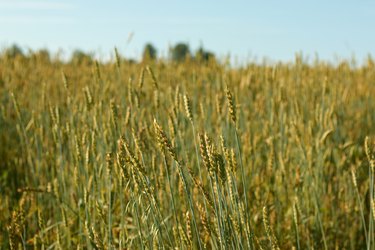 Cheerios is a General Mills cereal that is made from whole-grain oats with only 1g of sugar. Cheerios are high in vitamins, minerals, phytonutrients and higher in soluble fiber than whole wheat, according to Cheerios.com. A diet high in fiber and low in fat can help reduce cholesterol and control your weight.
Recommendations
The Cheerios diet plan recommends that you eat 1 to 2 cups of cheerios for breakfast, eat 3/4 cup of cheerios between breakfast and lunch, eat a sensible lunch, eat another 3/4 cup of cheerios as an afternoon snack and then have a sensible dinner.
Benefits
Cheerios' whole-grain oats can help lower your cholesterol and decrease your risk of heart disease, heart attack or stroke, says Vanderbilt University. The fiber in Cheerios fills you up to prevent you from snacking later in the day. Fiber plays an important role in keeping your GI functioning smoothly. A diet high in fiber can help control your weight and keep bloat away from your belly.
Guidelines
To achieve the weight loss and health benefits of following the Cheerios diet, it is important to follow the guidelines. Cheerios recommends using 2 percent or non-fat milk in your breakfast Cheerios to keep your calorie and fat count down. You can eat your Cheerio's at snack time dry, with a bit of 2 percent or non-fat milk, or add them to a small non-fat Greek style yogurt. Choose lunches and dinners that provide a balance of lean protein, complex carbohydrates and essential fatty acids.
Beneficial Extras
Along with following this diet plan, Cheerios recommends adding moderate activity to your daily routine. The American Heart Association recommends 30 minutes of moderate activity daily to maintain and improve your physical and mental wellness. Choose activities that easily fit into your lifestyle, such as walking, bicycle riding, jogging, dancing or swimming.