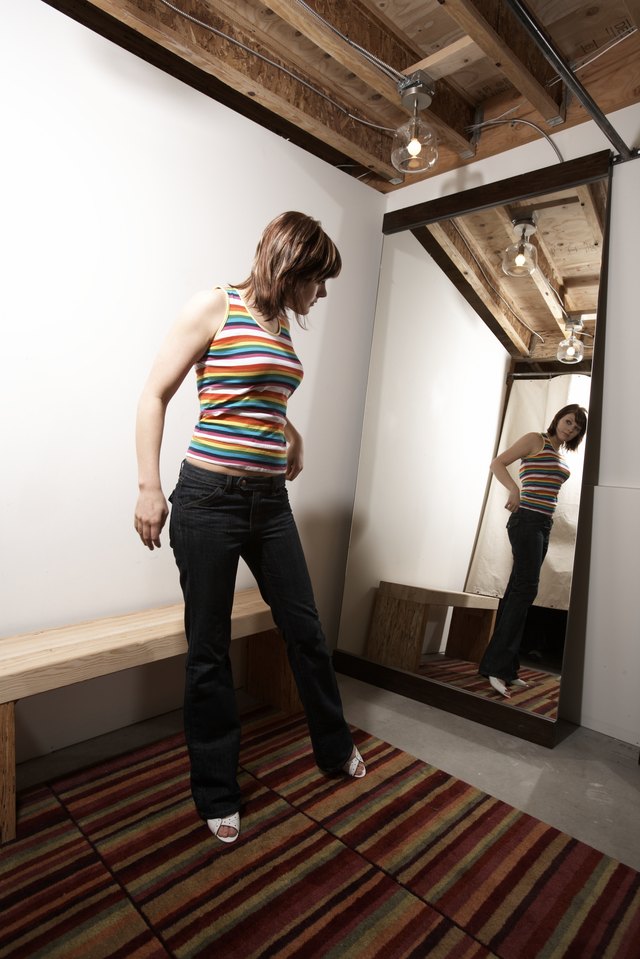 Following a healthy diet reduces your risk of diabetes, heart disease, stroke and cancer. Choosing an apple instead of a candy bar may also make the difference between a good mood and a bad mood. Although the relationship is not entirely understood, well-balanced nutrition and mental health are integrally related. Eating nutrient-dense foods at regular intervals will help you feel more positive and energetic. Discuss concerns about diet and mental health with your physician to ensure your unique needs are met.
Defining Healthy Eating
Healthy eating is often equated with dieting, but the two are different. A healthy diet includes all the food groups, doesn't feel like deprivation and should be sustainable for life. To improve your diet, replace refined grains with whole grains such as brown rice, oatmeal or whole-grain bread. Opt for low or nonfat dairy products, choose lean cuts of meat and include fruits and vegetables in every meal. Avoid foods that are high in fat, sodium and sugar. Become familiar with your body's cues. Eat when you are hungry, not because you have a craving. If you're unsure if it's just a craving, drink a glass of water and wait 10 minutes before you eat.
Turkeys and Tryptophan
A lot of chemistry goes into the maintenance of a positive mood. An amino acid called tryptophan helps your body produce another compound -- serotonin -- which plays a role in restful sleep and a stable mood. Tryptophan is found in protein foods including cheese, poultry, eggs, fish, meat, soy products and milk. Tryptophan is an essential amino acid, meaning you have to get it from your diet. Iron, vitamin B-6 and riboflavin are also necessary for tryptophan to work properly.
Steady Energy
You rush out the door and forget to eat breakfast. By noon, you are hungry and shaky and feel irritable, confused and anxious. You are experiencing symptoms of hypoglycemia, or low blood sugar. Your body and your brain rely on a type of sugar called glucose for energy. When you eat irregularly or make poor food choices, your blood sugar spikes and crashes and you feel miserable. Eating regular, healthy meals and snacks will give you all-day energy and will help elevate your mood.
Diverse Diet
The Mental Health Foundation reports that two-thirds of individuals who claim to have no mental health problems eat fresh fruits or fruit juices every day. Fewer than half of those who reported mental health problems enjoyed fresh produce. Similar trends were seen with vegetables, whole grains and meals made from scratch. Although you can't blame mental health issues on diet, there does seem to be a correlation between eating well and overall positivity. To promote good mental health, the Mental Health Foundation recommends a nutrient-dense diet focused on whole foods. Avoid processed and packaged foods as much as possible.
Energy for Enjoyment
Eating well gives you the energy you need to take care of other aspects of your life such as professional development and family relationships. A healthy diet may improve your mood simply because you are able to derive more pleasure from life. With a well-fueled body and mind, you'll also be better equipped to deal with the inevitable stresses of life.