There's much interest these days in the stevia plant's potential use as a nontoxic, noncaloric natural sweetener. The whole leaf, which is where the active chemicals are found, is banned in the U.S. by the FDA from sale as a food additive or sweetener, although the extract is approved as a dietary supplement. In 2008, the FDA finally granted GRAS status -- generally recognized as safe -- to a single purified constituent of stevia leaf extract called rebiana, also known as rebausdioside A, for use in sweeteners. Rebiana is now found on supermarket shelves incorporated into alternative sweeteners with sound-alike names to stevia, such as Truvia.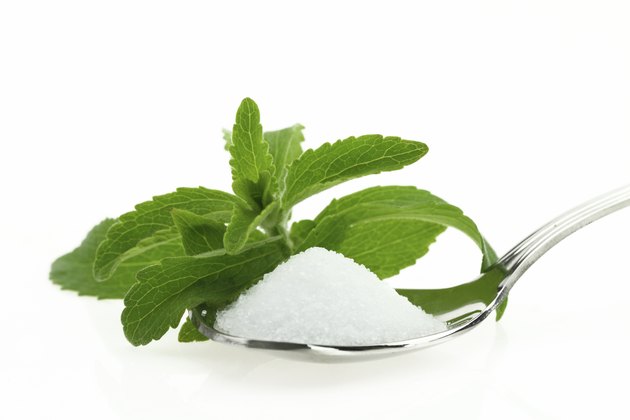 Stevia: A Traditional Herb
The stevia plant is native to South and Central America but is also cultivated in other areas such as Asia. It has a long history of culinary and medicinal use by the indigenous people of Paraguay, with no known adverse effects. The leaves are reputed to be twice as sweet as table sugar. The sweet taste is attributed to a synergistic effect of various compounds classified as rebaudiosides and steviosides. Some people detect an aftertaste, or faint licorice-like bitterness to whole stevia, but not to purified rebiana, which is reputed to be 200 times sweeter than sugar. As a naturally grown plant, whole stevia leaves cannot be patented nor can its name be trademarked.
The Truvia Story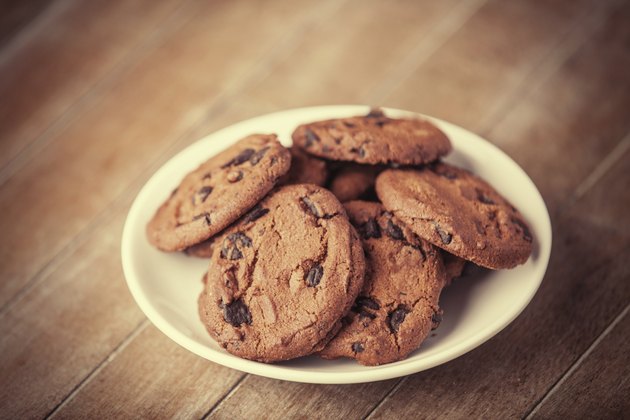 Truvia is marketed by Cargill Inc. The ingredients listed on the label are erythritol, stevia leaf extract and natural flavors. Labeling law dictates that ingredients be listed in descending order according to weight. According to the Nutrition Facts label, one serving of Truvia is 3.5 grams, and a serving contains three grams of erythritol which leaves less than 0.5 grams of stevia once you account for the added natural flavors. Truvia is made with purified and isolated ingredients, so its formulations can be patented. The name Truvia is trademarked.
What is Erythritol?
Erythritol is a sugar alcohol -- other well-known sugar alcohols are sorbitol, mannitol and xylitol. Tiny quantities of sugar alcohols are found naturally in various fruits. Their chemical formulas can be duplicated in the lab, and they are commonly used as alternative "natural" sweeteners in candy, gum and other products. Their benefit is that they are poorly absorbed in the gastrointestinal tract; therefore, their caloric contribution is less than sugar. The downside to their poor absorption, however, is the possible side effect of bloating and diarrhea. Studies with erythritol have shown almost no side effects reported unless very high doses are consumed at a single sitting in liquid form on an empty stomach. However, some subjects have reported cramping and loose stool after consuming erythritol in which case, some people who may have a limit to how much they can consume or completely avoid this sugar alcohol.
What Do YOU Think?
Do you use Truvia, stevia or another sugar alcohol regularly? If so, which one? Why? Share your thoughts with us in the comments below.