An expectorant is a type of medication that is used to loosen congestion in your chest and throat to allow you to cough up mucus easier. The most commonly used ingredient is guafenesin. Taking an expectorant as directed can help clean the lungs of mucus.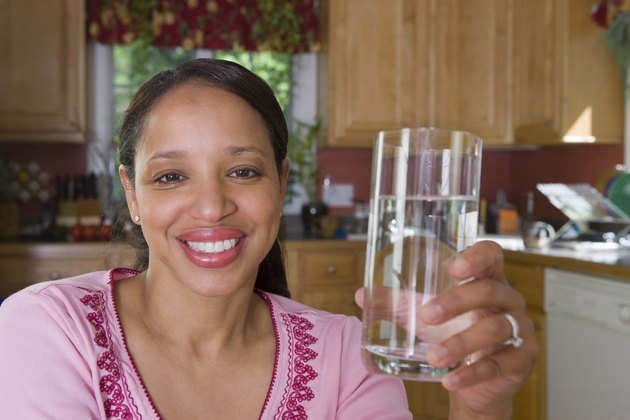 Step 1
Determine how much expectorant you should take to loosen mucus in your chest. According to MayoClinic.com, children between the ages of 4 and 6 should take 50 to 100 mg every four hours; ages of 6 to 12, 100 to 200 mg every four hours; and 12 years and older, 200 to 400 mg every four hours. Children under 4 years of age should not take guafenesin.
Step 2
Swallow a capsule whole, or open the capsule and sprinkle the contents over food or in water. You may crush or chew a tablet if it is not an extended-release formulation. If you purchase an extended-release formulation, you can cut the tablet along the indented line, if it exists. If there is no indented line, do not crush the extended-release tablet or you may overdose on the guafenesin.
Step 3
Drink a full glass or water or tea after swallowing the expectorant. You must drink eight glasses or more of water or tea per day if you have mucus that you are trying to cleanse from your lungs. Drinking fluids will help thin mucus, which will make it easier to cough up.
Tips
See your doctor if your cough has not improved in seven days or you are experiencing a fever, chills, night sweats, headaches or a sore throat.