Sinus and chest congestion can be very uncomfortable. They are often caused by seasonal allergies, but they can also be a symptom of bacterial or viral infections (such as the common cold or the flu). Sinus congestion can cause pain (including a sinus headache) and make it difficult to breathe through the nose. Chest congestion can cause a persistent cough, difficulty breathing and wheezing. These two conditions can easily be treated, even without prescription medication.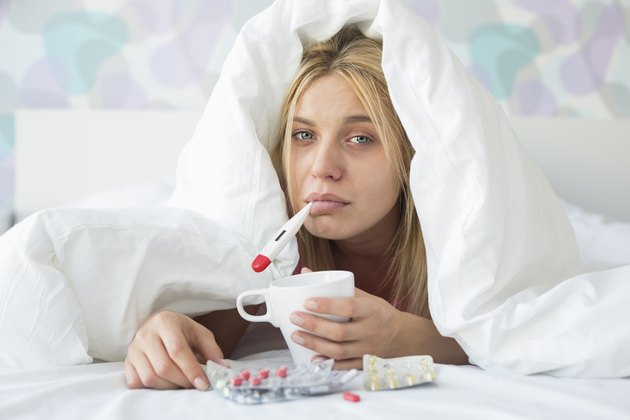 Step 1
Breathe in warm, moist air. Warm, moist air can help lubricate the bronchioles and the nasal passages, so breathe in air from a vaporizer. If a vaporizer is not available, boil some water in a pan and inhale the steam (once you have taken the pan off the heat). Warm compresses (which can be made by soaking a washcloth in warm water) can also help relieve sinus congestion.
Step 2
Take phenylephrine and pseudoephedrine. These two medications are both available over-the-counter and will help relieve sinus congestion. Both compounds work by relieving the swelling and inflammation that causes sinus congestion. One advantage of using these medications in that they can also offer some relief for chest congestion.
Step 3
Take guaifenesin. Guaifenesin, a medication that can be obtained in over-the-counter products, works to loosen mucus in the lungs and relieve chest congestion. Guaifenesin often comes combined with nasal decongestants as part of over-the-counter cough and cold medications.