A staple in farmers markets during the warmer months, tomatoes have been cultivated in the United States since the early 1800s. Tomato soup offers one way to enjoy tomatoes' rich flavor and makes regular appearances in many Americans' diets. While some varieties of tomato soup can be high in sodium, the soup offers a range of health benefits because it provides phytonutrients, as well as essential minerals and vitamins.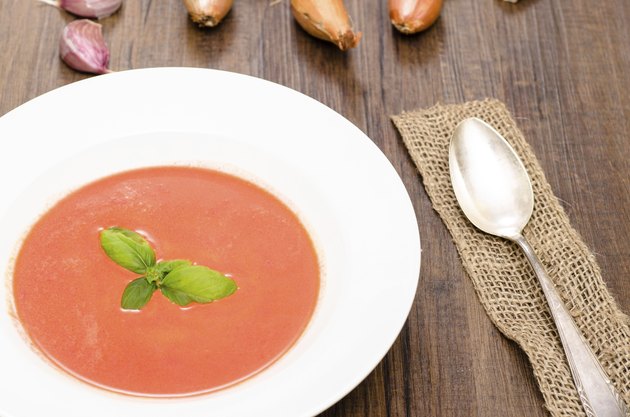 Disease-Fighting Lycopene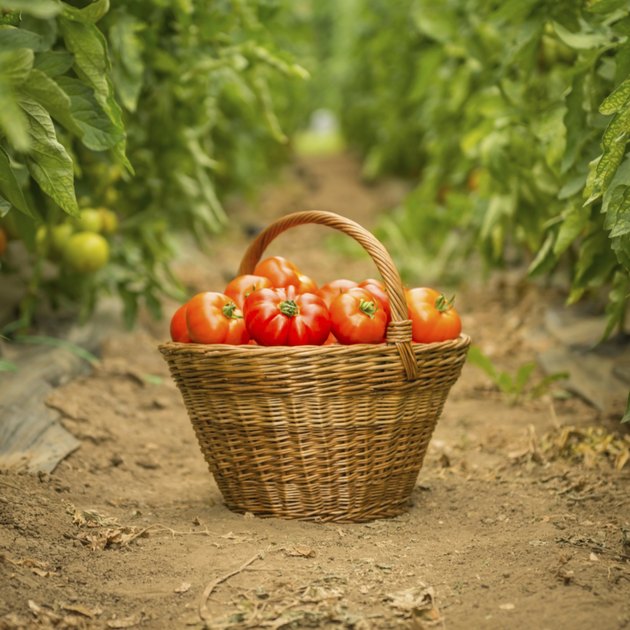 Tomato soup comes packed with beneficial lycopene -- a red-hued nutrient that gives the soup its color. Lycopene offers powerful antioxidant protection, which means that it seeks out and neutralizes reactive oxygen species, a type of molecule linked to the aging process. A diet rich in lycopene fights chronic diseases, including stroke, according to Harvard Health Publications. As of October 2013, there is no established recommended daily intake for lycopene, but consuming 10 milligrams daily might offer health benefits, notes Harvard. A cup of tomato soup contains an impressive 13.3 milligrams of lycopene.
Copper and Selenium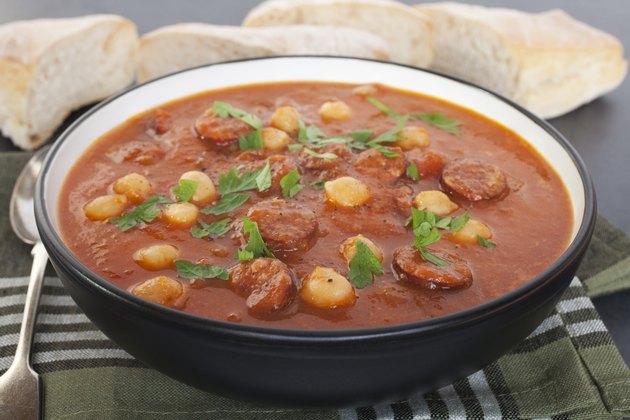 Chow down on tomato soup and you'll also boost your selenium and copper intake. Selenium plays an important role in male reproductive health by promoting healthy sperm development, and also nourishes your blood vessels, muscles and thyroid gland. A serving of tomato soup contains 6.2 micrograms of selenium, or 11 percent of your recommended daily intake The copper in tomato soup boosts nervous system health and strengthens your bones and blood vessels. A 1-cup serving of tomato soup provides you with 206 micrograms of copper, or 23 percent of your recommended daily intake.
Vitamins A and C
Tomato also serves as an excellent source of vitamins A and C, two nutrients important for good health. Vitamin A helps control gene activity. This makes it important for tissue development, because it activates genes newborn cells need to grow into mature tissue. Each serving of tomato soup contains 476 international units of vitamin A, which is 16 percent of the recommended daily intake for men and 20 percent for women. The vitamin C in tomato soup benefits your nervous system, maintains healthy tendons and ligaments and supports your metabolism. A cup of tomato soup provides 15.6 milligrams of vitamin C -- 21 and17 percent of the recommended daily vitamin C intakes for women and men, respectively.
Sodium Concerns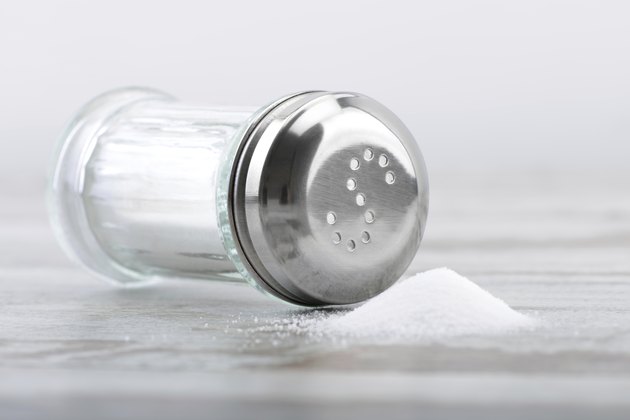 Tomato soup has one major nutritional disadvantage -- its sodium content. A serving of regular tomato soup contains 471 milligrams of sodium, which is roughly one-third of the recommended daily limit. Sodium increase your blood pressure, and regularly consuming a diet high in sodium leads to sustained high blood pressure, which in turn damages your kidneys, heart and blood vessels. When possible, select lower-sodium tomato soup -- it contains 82 milligrams of sodium, or 5 percent of the daily limit, per serving.