Vitamin B-6 is a water-soluble vitamin that belongs to the family of B complex vitamins. Your body requires vitamin B-6 for many crucial biological functions, and health supplements containing vitamin B-6 may be used to treat a variety of health conditions, including anemia and Alzheimer's disease. You should consult your doctor before taking vitamin B-6 supplements and you should closely follow the dosage guidelines, because high doses of vitamin B-6 can cause serious side effects.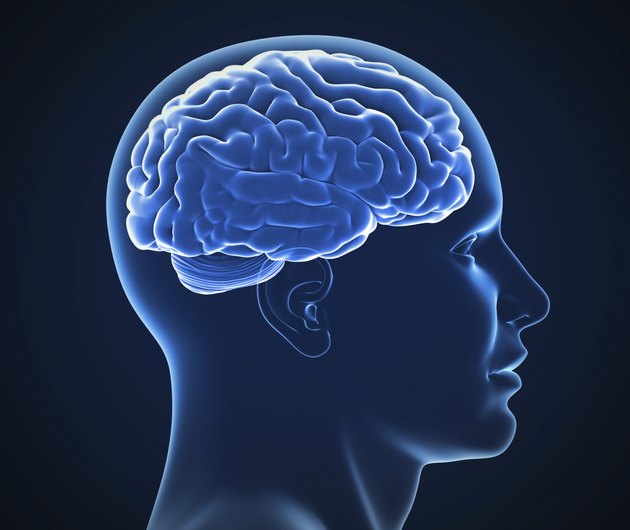 Nerve Damage
Taking high doses of vitamin B-6 for prolonged periods of time is highly dangerous and can cause damage to your brain and nervous system. In particular, high doses of vitamin B-6 can damage the nerves that connect your brain to the rest of your body and allow your body to send signals back to the brain. Damage to these nerves leads to a condition called sensory neuropathy.
Dangerous Doses
The risk of nerve damage increases with doses of 200 mg per day or more, according to the University of Maryland Medical Center. The risk is greatly increased at doses of 500 to 1,000 mg per day. To reduce the risk of nerve damage, the Food and Nutrition Board of the Institute of Medicine has set a tolerable upper intake level of 100 mg per day. Taking less than 100 mg per day will minimize your risk of developing sensory neuropathy caused by vitamin B-6.
Symptoms of Nerve Damage
When your sensory nerves become damaged due to excess intake of vitamin B-6, several symptoms may develop. In some cases, the nerves stop sending signals to the brain, leading to feelings of numbness. In other causes, damaged sensory nerves start sending incorrect signals to the brain, leading to unexplained sensations such as tingling and burning. In most cases of sensory neuropathy, the symptoms begin in the toes or fingers and gradually spread up the arms or legs with time.
Other Symptoms
Left untreated, the nerve damage caused by high doses of vitamin B-6 can lead to other serious symptoms. Severe nerve damage can result in a loss of muscle coordination and balance, leading to difficultly walking or performing other physical activities. In extreme situations, paralysis and coma may result. Fortunately, the nerve damage caused by vitamin B-6 is reversible, and the symptoms often decrease with six months after the dose of vitamin B-6 is reduced.