Limiting sugar and other simple carbohydrates can force your body to use stored fat instead of glucose for energy. When your body has to use stored fat for fuel, you lose weight. Low-carb diets such as the South Beach, Nutrisystem and Atkins diets may also help stabilize your glucose levels, which can prevent cravings for sweets -- cravings that can lead to overeating and weight gain. Low-carb diets can be high in protein and fat, so you'll want to talk to your doctor before beginning a low-carb eating plan, especially if you have a history of kidney problems.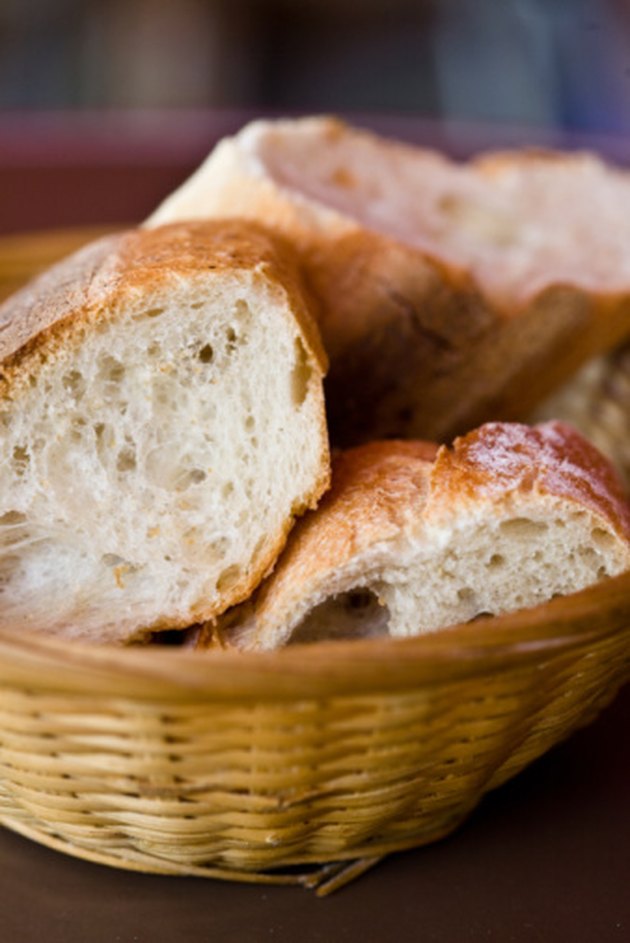 Step 1
Avoid foods that quickly convert to sugar, also known as glucose. Sugar is a type of carbohydrate -- a simple carbohydrate that your body does not have to work very hard to turn into glucose. Foods that turn into glucose quickly cause your blood sugar level to spike, releasing insulin to move glucose into your cells. Glucose that your cells doesn't use immediately for energy is stored as fat. All types of sugars, including natural sugars such as honey and maple syrup, fruits, starchy vegetables and foods made from refined flour -- breads and pastas -- will quickly raise your blood sugar.
Step 2
Choose high-fiber carbohydrates that are packed with essential nutrients. Cut back on your consumption of refined, processed foods with added sugar, but don't limit complex carbs -- eat vegetables, fruits, legumes and some whole grains. You might be tempted to eliminate carbs entirely for rapid weight loss, but don't. You need the vitamins, minerals and fiber in whole foods, such as vegetables and fruits, to function properly. The Mayo Clinic suggests that you get 50 to 150 g of carbs daily to ensure proper nutrition.
Step 3
Watch your saturated fat intake. If you're about to start a low-carb diet thinking you can eat bacon at every meal -- think again. Choose lean proteins, such as turkey, chicken, seafood, fish, low-fat dairy and eggs. Trim fat from beef, lamb and pork. Saturated fat and dietary cholesterol can raise your risk of high-blood pressure, heart disease and stroke. Use unsaturated fat, such as olive oil, instead of butter.
Things You'll Need
Vegetables, fruits, legumes and whole grains

Lean meats, fish, low-fat dairy and eggs

Olive oil
Tip
Space your carb intake evenly throughout the day, including some type of carb every time you eat. Try to eat every four hours to keep glucose levels even.
Warning
You can jump start your weight loss by severely restricting carbs, as is advised in the Atkins and South Beach diets, but remember, you're only meant to stay in induction for two weeks. If you're constipated, add a fiber supplement daily, and drink more water.