When your gallbladder acts up, avoiding certain foods can help prevent pain and other symptoms such as nausea and vomiting. Your diet can make a big difference in how well your gallbladder functions. Eating the right food along with getting plenty of exercise and avoiding alcohol and smoking cigarettes can help keep your gallbladder healthy and functioning properly.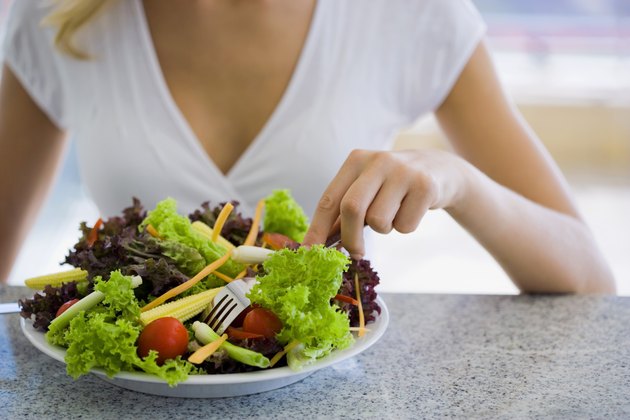 Fresh Fruit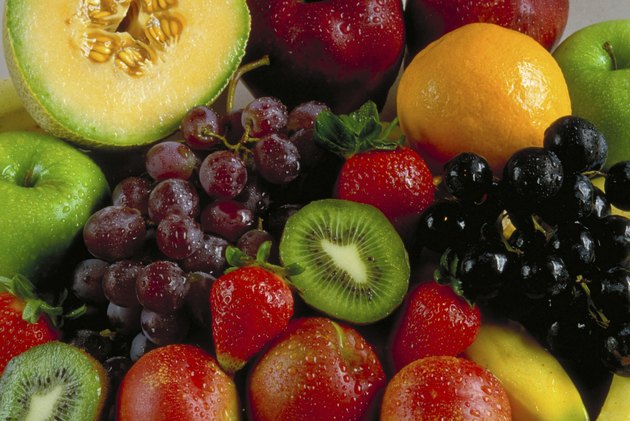 Fresh fruit, according to the University of Maryland Medical Center, is a food you should eat plenty of while suffering a gallbladder attack. Fruit contains antioxidants, which can help heal your gallbladder. They also contain no cholesterol and little, if any, fat and are easy for your body to digest. When your gallbladder becomes inflamed, irritated or has gallstones, digesting fatty foods and cholesterol becomes extremely challenging. Your gallbladder normally helps your body digest fats and cholesterol, but when it experiences health problems it can't function like it's supposed to until the issues have been resolved.
Oats and Grains
The University of Maryland Medical Center recommends eating plenty of fiber when you're experiencing gallbladder issues. Fiber helps promote healthy digestion and it helps lower your blood cholesterol levels. Good sources of fiber include oats and other whole grains, fruits, vegetables, nuts, wheat bran, barley and psyllium. If you can't fit a lot of fiber into your diet or you just don't have the appetite, the UMMC recommends taking a fiber supplement.
Lean Meats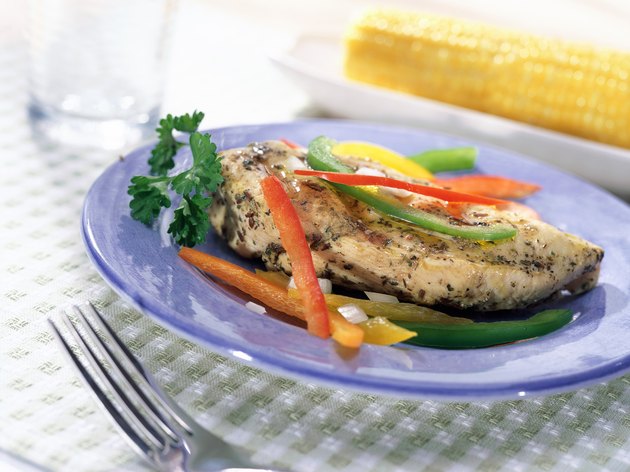 Your body needs protein to function, but eating fatty cuts of meat can cause additional gallbladder irritation. It's important to cut as much fat and cholesterol out of your diet on a regular basis and when your gallbladder is having problems functioning. Choosing lean cuts of meat can help you with this. When you experience gallbladder issues, you may notice that you have a lack of appetite and may not want to eat. If you don't feel like having a sandwich or lean piece of meat with your dinner, opt or other sources of protein such as beans, tofu, soy or coldwater fish.
Vegetables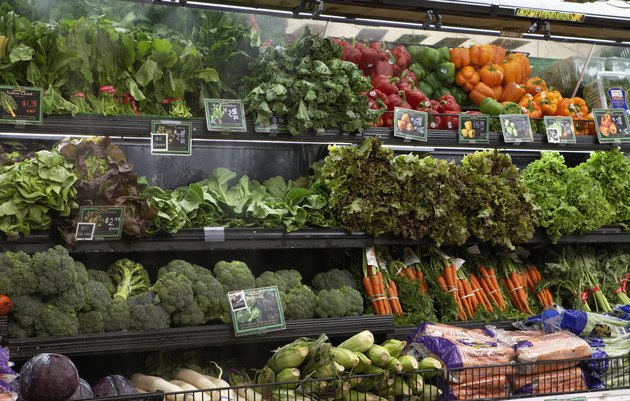 Vegetables are packed with nutrients, which your body needs anyway, contain no cholesterol and are low in calories and fat. The University of Maryland Medical Center recommends eating vegetables rich in B vitamins as well as sea vegetables for gallbladder complications. Include vegetables such as broccoli, spinach, bell peppers, squash and kale in your diet. They are rich in vitamins as well as antioxidants.