Malibu Rum is a brand of alcohol owned by Pernod Ricard and manufactured in Barbados. The rum is blended with coconut extract, giving it a sweet, tropical flavor. Malibu Rum is low in calories and contains very little in the way of carbohydrates. You also take in small amounts of sodium. Always drink alcohol in moderation to avoid negative health impacts.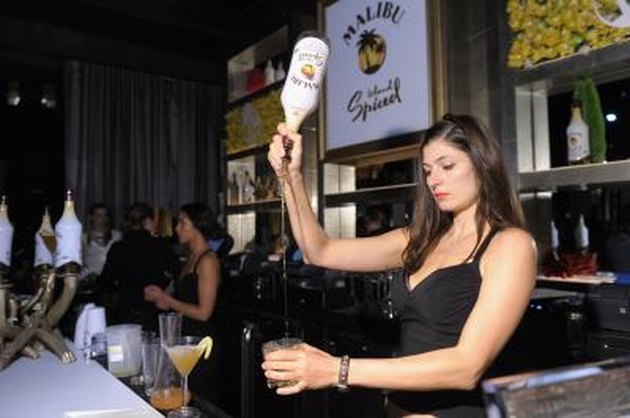 Calories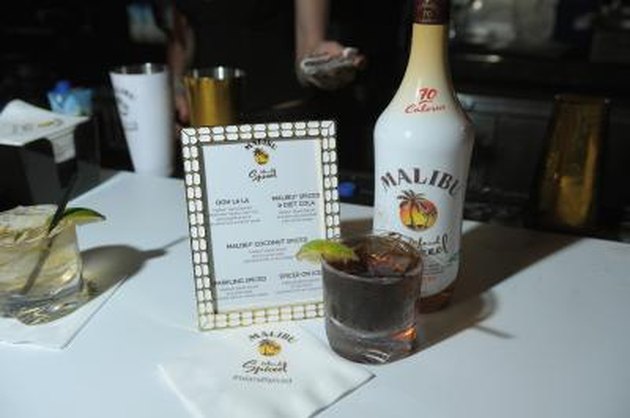 A 1-oz. serving of Malibu Rum contributes 51 calories to your diet. If you follow a 2,000 calorie meal plan, this accounts for 2.5 percent of the calories you may consume in a 24-hour period. Some cocktails using Malibu Rum contain other liquors, as well as fruit juice and soda, which add calories to the beverage. A Suntanned Malibu Surfer, for instance, combines 2 oz. of Malibu Rum with pineapple juice and cola for total calories of approximately 237 calories per drink.
Carbohydrates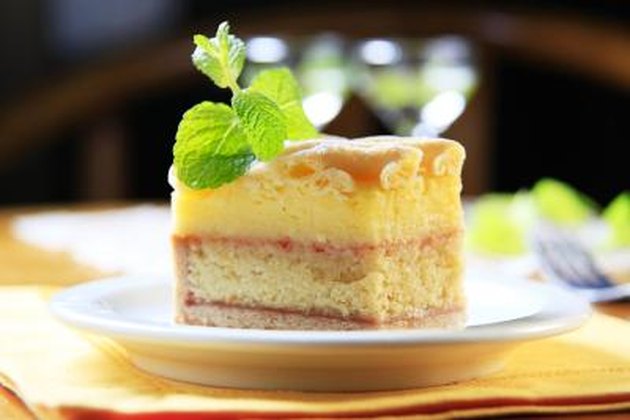 Drink 1 oz. of Malibu Rum, and you consume 5.3 g of carbohydrates. This is very little compared to the 225 g of carbohydrates you should consume each day if you are a woman and 325 g of carbs you require if you are a man. Cocktail mixers such as fruit juice contribute carbohydrates, and you also get more carbohydrates in your diet if you use Malibu Rum in baked goods, such as rum cake or rum balls. You may also use Malibu Rum to make rum sauces to drizzle over crepes or baked goods, which significantly increases the carbohydrates you consume.
Sodium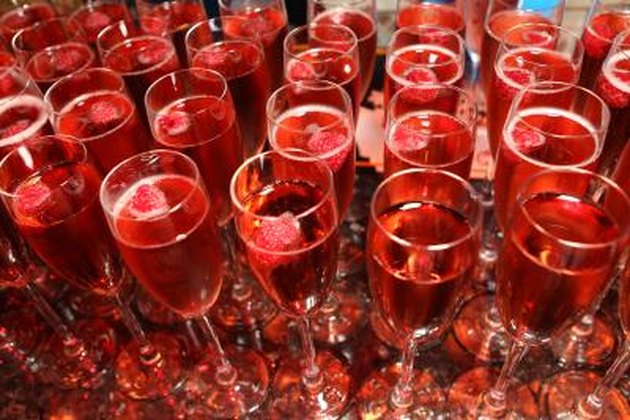 One ounce of Malibu Rum contributes 8 mg of sodium, but your drink may have more sodium if you add juice mixes to the rum. The American Heart Association advises keeping your intake of this mineral to under 1,500 mg per day to avoid hypertension and other health problems, although the U.S. Centers for Disease Control and Prevention notes that a slightly higher level -- 2,300 mg per day -- is acceptable if you have no health problems.
Alcohol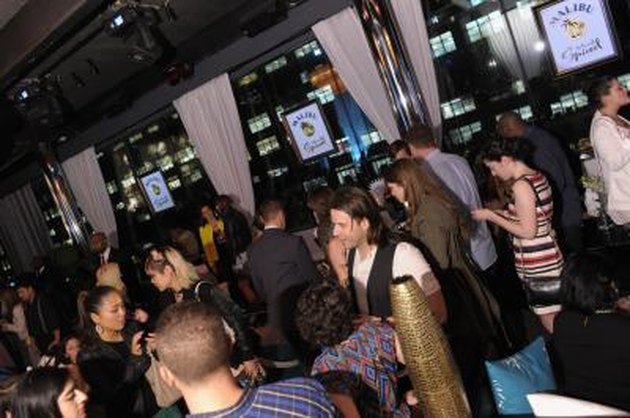 Malibu Rum is an alcoholic beverage, containing 6.8 g of alcohol. The CDC website indicates that a standard alcoholic drink contains 13.7 g of alcohol; drinking moderately is defined as limiting your consumption of alcoholic beverages, including those that include Malibu Rum, to one drink per day for women and two drinks per day for men. While keeping your consumption of this rum to moderate levels is recommended, understand that depending on your body weight, even one drink of Malibu Rum may impair your cognitive function.