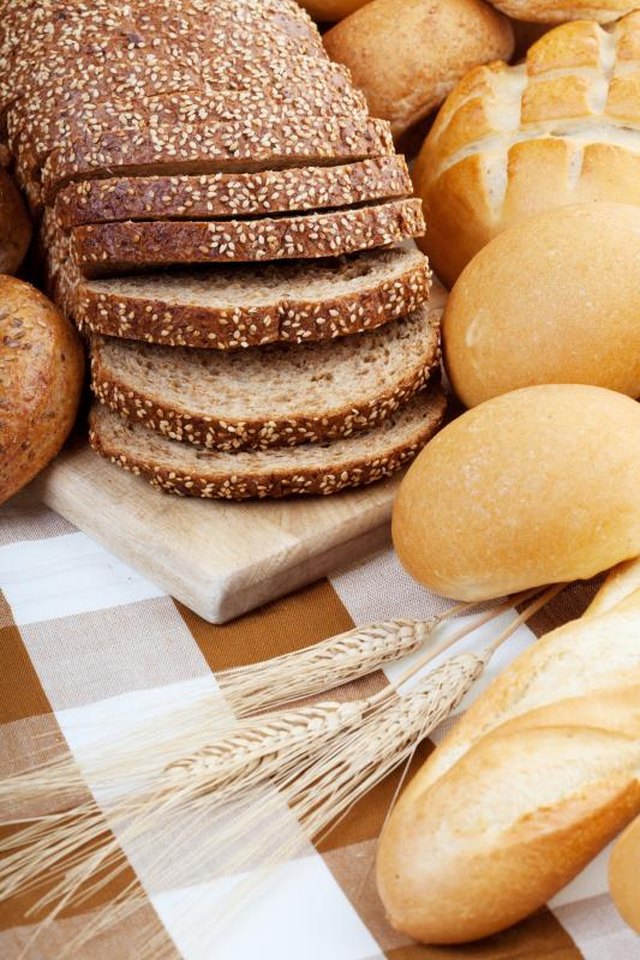 Heating bread in the oven may seem old fashioned, but it still beats all other heating methods for consistency and texture, and depending on the size of your bread, may not take as long as you might think. Enjoy bread that tastes fresh out of the oven by following the instructions below.
How to Warm Whole Bread Loaves
When heating whole bread loaves, different types of bread are best warmed at different temperatures, but it's ideal to cover the loaf with aluminum foil to protect the crust from getting burnt or hardening the bread. Then place the loaf directly on the rack in the center of a preheated oven. If you're out of foil or don't use it, you can also moisten the loaf with a bit of water before placing it in the oven.
According to GeeksonFood.com, "the heavier the bread, the longer the baking time," so for dense breads like pumpernickel or rye, preheat the oven to 350 F and warm a full loaf for approximately 15 minutes. For lighter breads such as dinner rolls or French breads, preheat the oven to 300 F and warm the bread for about 10 minutes.
How to Warm Sliced Bread
Aside from using the toaster or a toaster oven to warm or crisp sliced bread, you can also heat it in a conventional oven. To toast, turn the oven to broil and place the slices on a shallow pan on the top rack of the oven, close to the broiler. This method will toast slices quickly, in 2–4 minutes – keep a close eye on it so that the slices don't burn, which can be a fire hazard.
To better control the heat rate and toast level of your bread in the oven, you can also heat slices at 350 F. Instead of warming the slices at the very top of the oven, place them in a shallow pan on the middle rack. Slices heated on bake instead of broil will take longer to warm up – as much as 5 minutes on each side – but be sure to check them often and pull them out when they reach the color and crispness you enjoy the most.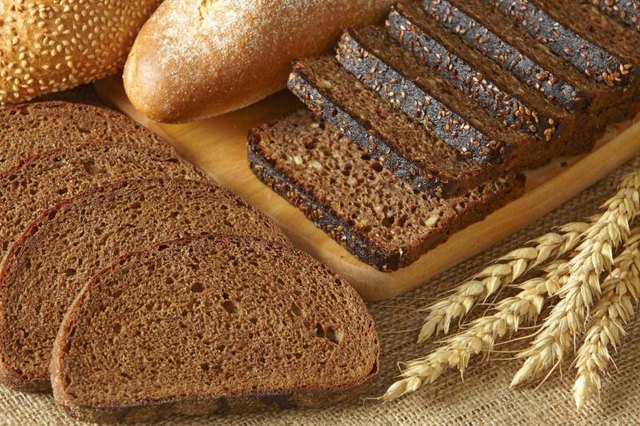 How to Warm Bread Rolls
When heating bread rolls in the oven, preheat it to 300 F, a little lower than you would for slices or loaves. Place them on a baking sheet on the middle rack of the oven to be heated evenly. Rolls should warm up in around 5 minutes; however, if you'd like them to have a toasty exterior, keep them in for a bit longer.
More Bread-Warming Tips
Handle hot aluminum with care, and allow hot bread to rest a minute before popping it into your mouth to avoid burning yourself.
"Never store your bread in the refrigerator or heat it in a microwave," says Blue Dog Bakery & Cafe of Louisville, Kentucky. "Both practices will result in a less-than-satisfactory loaf."