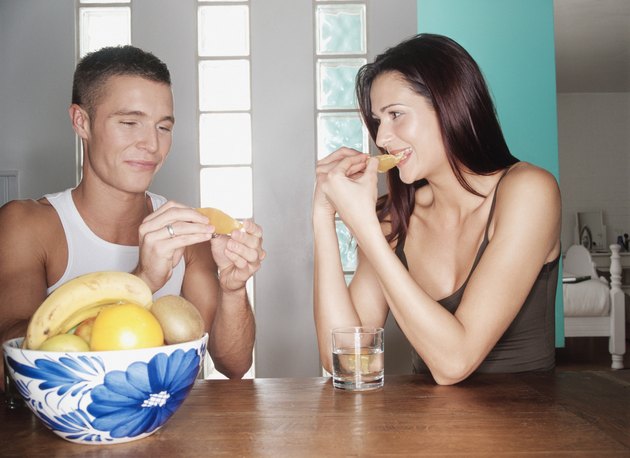 Also known as ascorbic acid, vitamin C is an antioxidant and needed nutrient for your body to perform its daily functions. Because vitamin C is a water-soluble vitamin, your body does not store it or make it, so you must take in enough each day to meet your nutritional needs. While vitamin C is necessary and important to your daily diet, excess amounts of vitamin C from dietary supplements may have adverse effects on your health, and long-term exposure may lead to problems.
Vitamin C Recommendations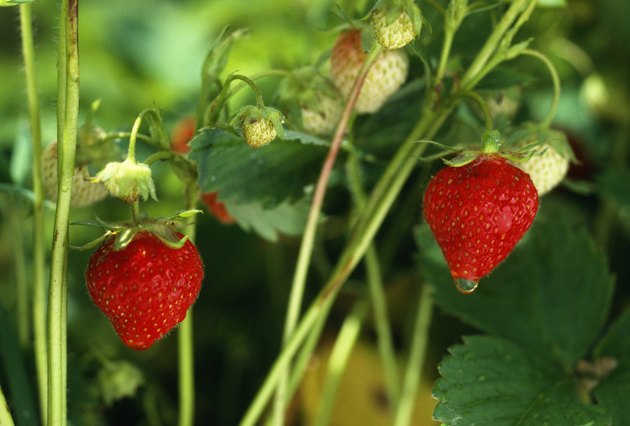 The upper limit for vitamin C -- the most you should consume or take as a supplement in one day -- has been set, by the Institute of Medicine, for 2000 milligrams for adults. For most people, getting enough vitamin C in their daily diets can be the equivalent of eating a serving of strawberries, drinking a glass of orange juice and eating a chopped red pepper or serving of broccoli at a meal. Although the excess vitamin C will ultimately be flushed out of your body, it can cause symptoms in the meantime while your body works to remove it.
Immediate Effects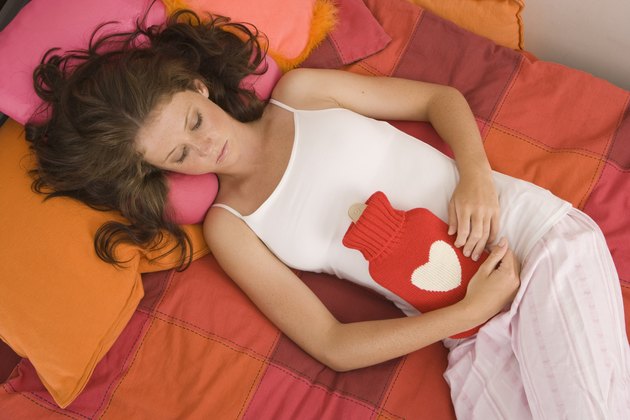 The chief side effects of eating too much vitamin C involve abdominal distress. Symptoms include diarrhea, vomiting, nausea, heartburn and cramping. You also may experience a headache. If you are taking more vitamin C because you are hoping to boost antioxidants in your body or treat a cold, these methods are likely to be ineffective. That's because the more vitamin C you take in, the less your body is able to absorb or effectively use.
Severe Effects
In addition to immediate abdominal discomfort and headache, excess vitamin C is associated with developing kidney stones and insomnia. Vitamin C also helps your body absorb iron. The increased amounts of vitamin C result in more iron absorption, which triggers the need for more oxygen in your tissues, because oxygen and iron travel together in your red blood cells. If you already have a condition that affects your iron levels, such as hemochromatosis -- a condition involving excess storage of iron in your body -- eating too much vitamin C can be dangerous.
Considerations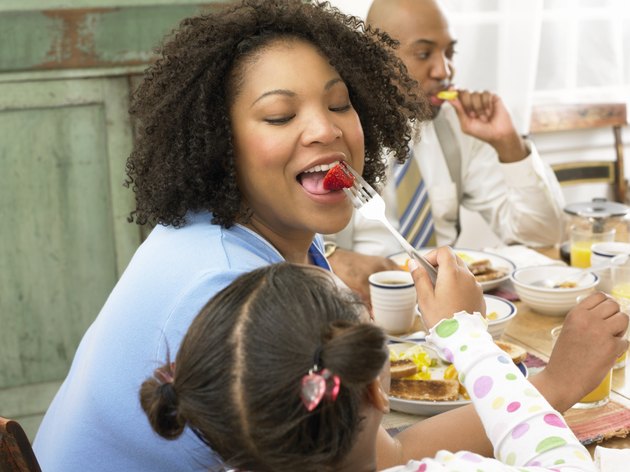 While excess vitamin C intake can have harmful effects, these most often occur as a result of excess supplementation rather than overconsumption of the vitamin through your diet. Just including fruits and vegetables in your diet means you'll consume enough vitamin C -- just a single serving of oranges, grapefruits or red peppers provide a significant amount of your daily needs. If you are eating enough vitamin C, a separate, high-dosage vitamin C supplement isn't necessary.