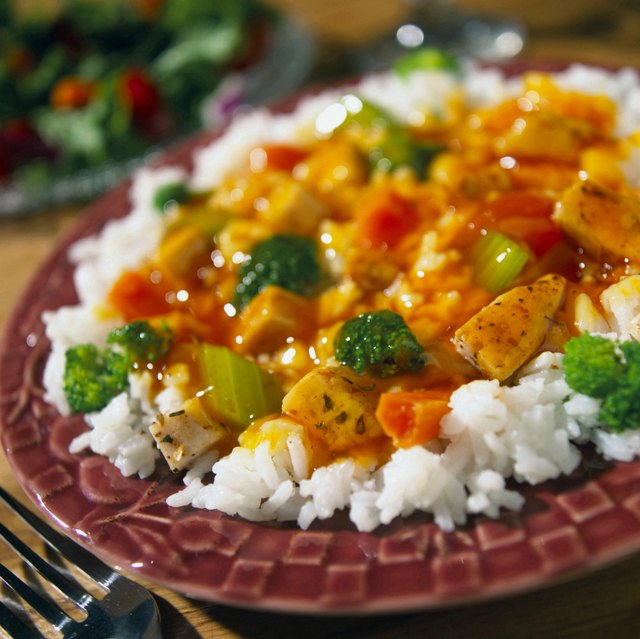 The body uses carbohydrates for energy for muscles and the central nervous system. Carbohydrates also allow your body to metabolize fat for energy and use protein for other functions besides energy. Endurance athletes depend on carbohydrates to fuel workouts and speed recovery, and high-carbohydrate, low-protein, low-fat foods can help meet their needs. Individuals with certain medical conditions may also require high-carbohydrate diets.
Grains
Grain products, such as bread, pasta, rice, oatmeal and ready-to-eat breakfast cereals, are very low in fat and provide about 15 grams of carbohydrates and 2 to 4 grams of protein per ounce. Fortified grains also provide iron and B vitamins, such as thiamin, riboflavin, niacin and folic acid. Have pretzels, rice cakes or popcorn for a high-carbohydrate, low-fat, low-protein snack, make pasta with tomato sauce and spinach for dinner or add toast to your breakfast for extra carbohydrates.
Starchy Vegetables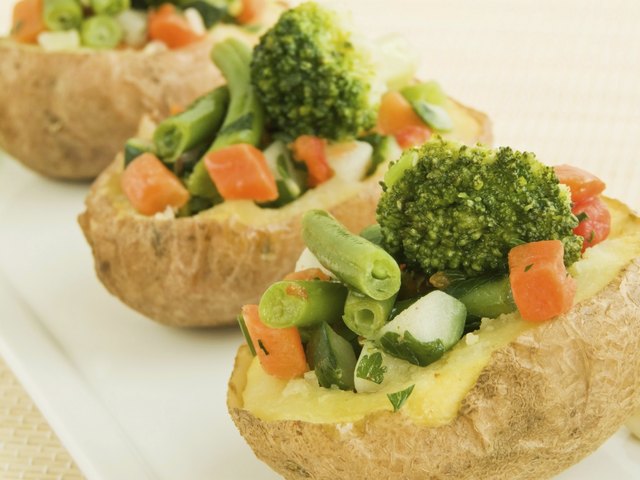 A half-cup of corn, potato, sweet potato, yam or peas, a 5-inch cob of corn and a cup of acorn or other winter squash each provides 15 grams of carbohydrates. These foods are low in protein and nearly fat-free. A half-cup of boiled potato has 1.5 grams of protein and 0 grams of fat. Starchy vegetables supply dietary fiber, which can lower your levels of unhealthy LDL cholesterol, and contain potassium and vitamins A and C. Stuff a baked potato with broccoli and fat-free sour cream or snack on roasted, sliced sweet potatoes to increase your carbohydrate intake.
Fruit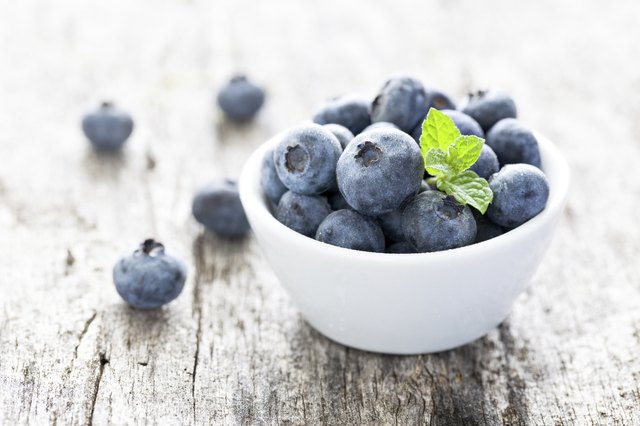 Fruit is high-carbohydrate and almost free from fat and protein. A cup of watermelon or cantaloupe, three-quarters cup of blueberries, half-cup of pineapple or small apple, banana or orange each provides 15 grams of carbohydrates. Dried fruit are also rich in carbohydrates, with 30 grams in a quarter-cup serving. Fruit juice is also high carbohydrate. Eat fruit for snacks. Add raisins, dried cherries and dried mango to trail mix, and add tangerine slices and diced pear to salads to get more carbohydrates.
Considerations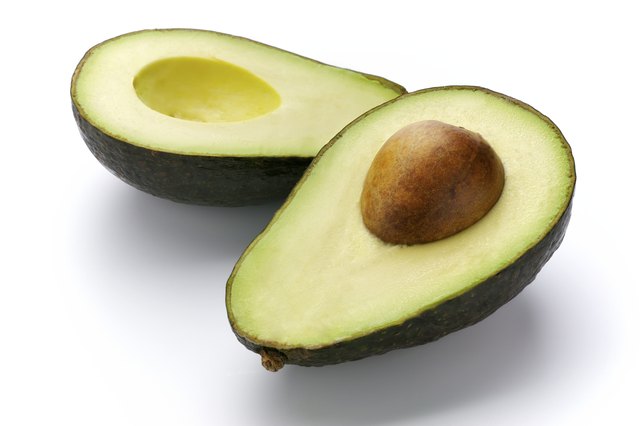 Some fat and protein are necessary in a healthy diet. To control weight and consume a nutritious diet over the long term, the 2010 Dietary Guidelines for Americans suggest that healthy adults get between 45 and 65 percent of total calories from carbohydrates, or 175 to 275 grams of carbohydrates on a 2,000-calorie diet. Protein should provide at least 10 percent of calories, and fat should provide at least 20 percent of calories. Further limiting protein and fat can lead to nutritional deficiencies. Sugar is a carbohydrate, and it is free from protein and fat. However, it a source of calories without essential nutrients, and sugary foods are not the centerpiece of a healthy diet.