After consuming carbs, your blood sugar levels temporarily go up until insulin steps in to remove the extra sugar. This type of peak is a normal part of digestion. A bigger concern is how high your blood sugar goes after eating. Frequent spikes in blood sugar can lead to long-term medical problems, but you can protect your health through dietary choices.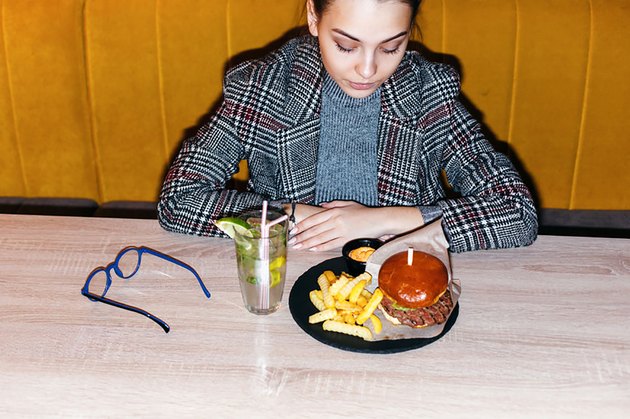 Post-Meal Sugar Peak
Two types of carbs — sugars and starches — are responsible for increasing your blood sugar. After you eat these carbs, digestive enzymes break them down into simple sugars, which are absorbed into your bloodstream. The pancreas responds to the influx of sugar by releasing insulin, which returns sugar levels back to normal. Blood sugar begins to rise about 20 minutes after you eat. It can peak at that time if you consumed quickly digested carbs, such as hard candy or juice. After a balanced meal containing protein, fat and fiber, blood sugar peaks about one to two hours after eating. Your blood sugar should drop back down to its lowest level two to four hours after a meal.
Blood Sugar Spikes
Portion sizes, the type of foods in your meal and when you eat can all influence how high and how quickly your blood sugar peaks. Carbohydrates that do not contain fiber, such as products made from processed white flour and white rice, cause high blood sugar. High-carb beverages, such as sugar-sweetened drinks, have a significant effect. Bigger portions of carbs also cause a larger spike of sugar. Starches in whole grains and beans are digested slowly, so they have a small impact. You can also keep blood sugar better balanced by eating meals at regular intervals.
Glycemic Index Guidelines
The glycemic index is a rating system used to show the impact of carb-containing foods on blood sugar. Carbs are assigned a score from zero to 100. At the high end, 100 represents the significant spike caused by glucose. Scores of 70 to 100 indicate high-glycemic foods. A score of 55 or less goes to low-glycemic foods. Scores falling between these two groups have a moderate impact. While your blood sugar will still peak within a general time frame, low-glycemic foods ensure that the peak is not large enough to cause health problems. Eating too many high-glycemic foods, such as white bread and baked potatoes, increases your risk for weight gain, type-2 diabetes and heart disease, according to Harvard School of Public Health.
Impact of Protein and Fat
The rate at which food leaves your stomach, called gastric emptying, affects the amount of sugar in your blood after you eat. Protein and fat both slow down gastric emptying, which helps keep blood sugar lower shortly after a meal. Because fats take longer to digest, they can keep your blood sugar stable longer. When healthy adults drank a beverage containing protein and glucose, they had slower gastric emptying and lower blood sugar levels than adults who drank plain glucose, reported a study in the "American Journal of Clinical Nutrition" in November 2007. In another study, people with type-2 diabetes who consumed whey protein before a carbohydrate meal had the same results, according to a report in "Diabetes Care" in September 2009.