You might not feel like your peppy, exercise-loving self during your period, but there's no medical reason why you can't hit the trail for a jog. Jogging can actually ease your symptoms and keep you away from the junk food you crave during this time of the month.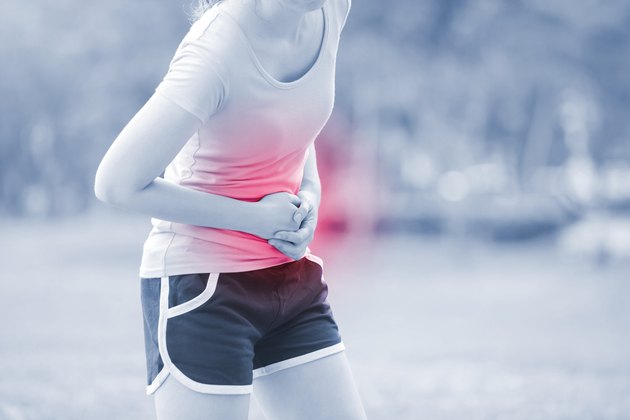 Listen to your body, though. If cramping, fatigue and heavy bleeding makes a jog seem impossible, then settle for a less-intense workout. Every woman is different in how she treats herself and her body this time of the month.
Cramping and Bloating
Hormonal fluctuations during your period contribute to exhaustion and cramping. Plus, you're more likely to retain water so you also feel bloated.
While it might be hard to get motivated for a jog, the release of endorphins once you get going could help ease cramps and tiredness. The jog may also stimulate your kidneys to release some or all of the excess water you're holding on to, which helps relieve that bloated feeling.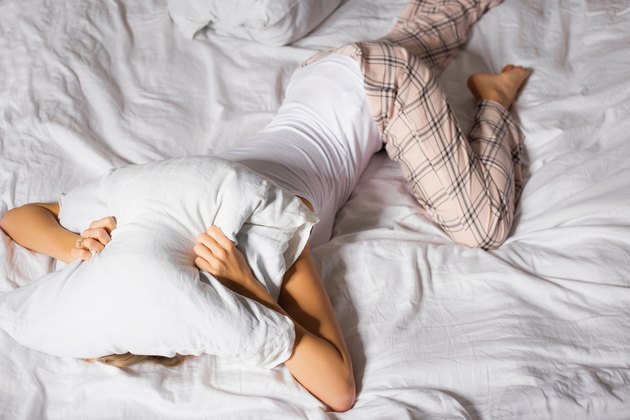 Pace Perfect
Your period won't affect your pace — unless you let it. You can theoretically work just as hard during your cycle as during other times of the month.
If symptoms have you feeling tired and overall poorly, settle for an easy effort. It's better to get out for a few miles than sit on the couch and wallow in your misery. Or, skip the jog altogether and do a lower key workout that sounds appealing — yoga or a walk might be just what your body needs right now.
Overall Menstrual Cycle Relief
A regular exercise program actually helps alleviate symptoms involved with your menstrual cycle. These include grouchy moods, fatigue, mental fog and bloating. Even if one jog doesn't make you feel better, know that sticking to a schedule and making it a habit will help you in the long run.
Taking a Day Off
Although you may be committed to exercise — and are even jogging as part of a race training plan — take no shame in listening to your body and resting if your symptoms are too severe. Heavy bleeding, for example, can worsen during a jog and make the run unpleasant and embarrassing.
If you do find your period is hampering your quality of life and daily function most months, consult with your doctor. Extra heavy periods and extreme cramps can sometimes be the sign of a health problem, such as endometriosis.
Over-the-Counter Relief
As long as your doctor says it's OK for you, take an over-the-counter pain reliever to ease cramps, so you can fit in your scheduled jog. You may not be able to get going until you feel a little relief; if the meds provide it, so be it.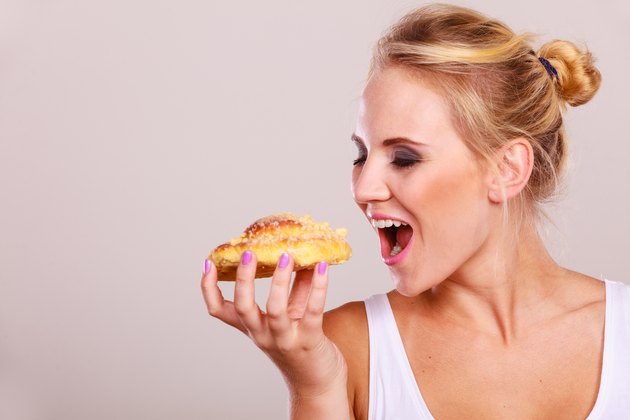 Do your best to resist the urge to bury your misery in a carton of ice cream or a bag of chips. Overeating, especially junk foods, during your period will actually make you feel worse. You'll also completely undermine your ability to go jog because you're feeling stuffed.