Regular exercise sessions increase your overall fitness, lower your body weight and decrease your risk of disease. As little as 150 minutes of moderate- to high-intensity exercise each week can cause modest changes to your body, according to the American College of Sports Medicine. While you can see some changes to weight, cardiovascular fitness and strength in one week, the results are subtle, not dramatic. Getting in shape takes consistency over a period of time.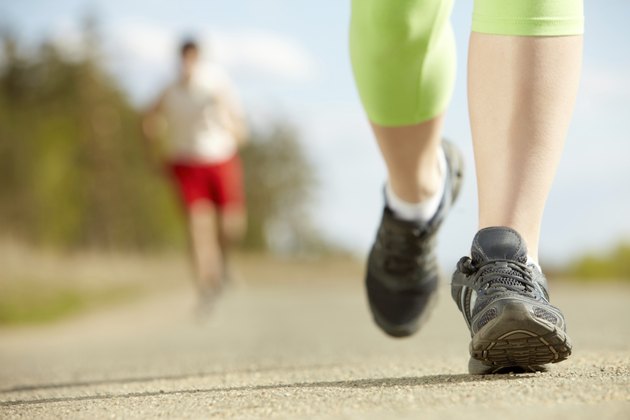 Weight Loss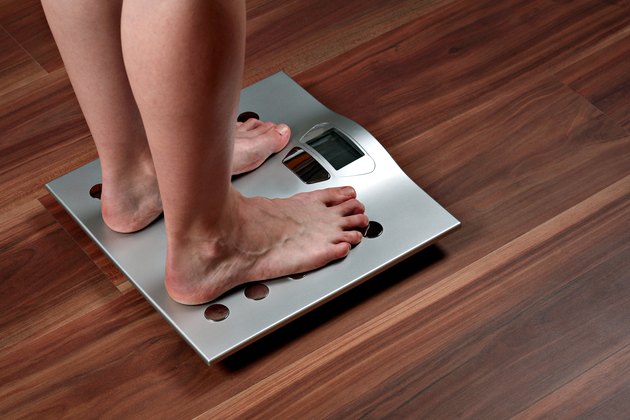 Slow weight loss is advised over rapid weight loss because it is more sustainable and safer for your body. Aim to lose 1 to 2 lbs. each week by reducing your food intake and increasing the amount of exercise you perform. Some weeks you may lose more than others. On a 1,200-calorie diet and six days of exercise, you may lose up to five pounds. However, 1,200 calories may be too restrictive for you. Consult with your medical provider before you begin a weight-reduction diet.
Cardiovascular Fitness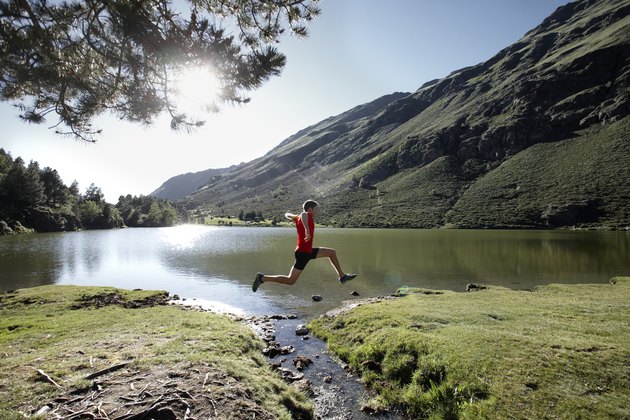 Performing 150 minutes of aerobic exercise and three to four 15-minute strength-training sessions -- working both your upper and lower body -- can bring modest results after only one week. Many individuals see small but significant changes in heart strength, with a decrease in blood pressure and heart rate, after this type of exercise program. For greater cardiovascular fitness changes, you need to keep exercising beyond one week.
Muscular Fitness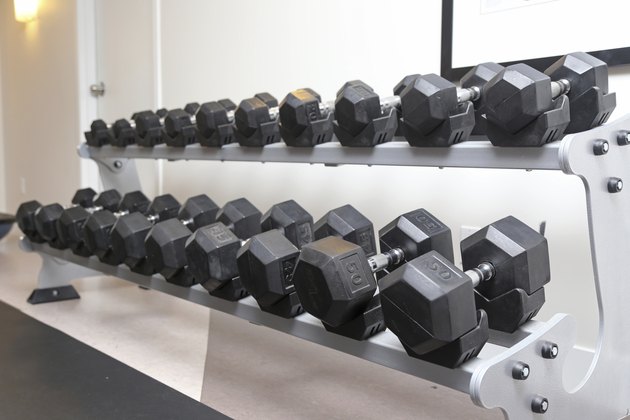 The changes in muscle strength, or muscular fitness, in the first few weeks of training are generally neural adaptations to training rather than muscular adaptations, according to the National Strength and Conditioning Association. This means that your brain and body are connecting and learning the movements that you want your body to perform during resistance training. Results to your muscular system will vary based on frequency, intensity and genetics. With an emphasis on exercising core muscles, you can achieve a 10 percent increase in abdominal strength. Combined with a weight-loss diet, you can lose up one clothing size in your abdominal region. During training, perform at least one exercise per muscle group. Perform one set of eight to 12 repetitions with a challenging weight.
A Program Fit For Your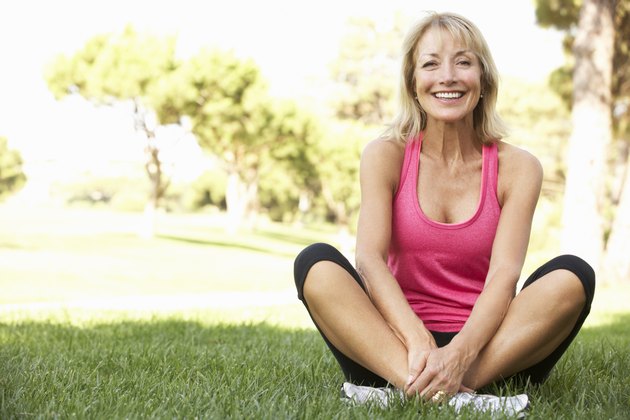 You probably can't actually get in shape in one week, as fitness needs vary from individual to individual, but you can make some positive changes. Consult with your medical provider to establish fitness goals and a plan that meets your needs.