Saw palmetto is a natural herbal remedy that is extracted from the fruits or berries of the palm tree serenoa repen. Saw palmetto has been used in traditional and alternative medicine for to treat a number of ailments from asthma and migraines to cancer and chronic bronchitis. While many people swear by the benefits of saw palmetto, you should be aware that with prolonged use side effects may develop. Consult with your doctor before taking any supplements.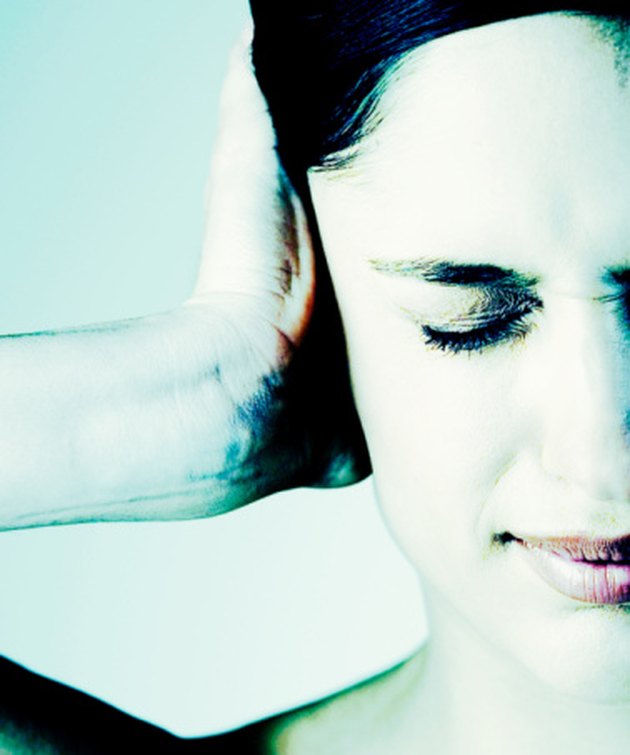 Hormonal Drug Interactions
The main concern for women after using saw palmetto for a prolonged time is the effect it can have on hormone replacement therapy and birth control. Since saw palmetto acts like a hormone, it can cause negative reactions when taken with other hormonal drugs. It can counteract hormonal replacement therapies and make oral contraceptives less effective. This may raise the risk of an unplanned pregnancy. Due to the hormonal aspect of this herbal supplement, it could also cause a disruption to a pregnancy and should be avoided by pregnant women according to the National Institutes of Health.
Iron Absorption
Another risk that may plague women who have taken this herb for some time is the reduced ability to absorb iron. Whether you have had problems with anemia in the past or not, taking saw palmetto for an extended period may increase your risk of becoming anemic. In most cases, the problem corrects itself after stopping the supplement, eating a proper diet and taking a regular iron supplement. The Mayo Clinic suggests seeing a doctor to test for anemia if you are feeling abnormally fatigued.
Blood Clotting
A worrisome side effect for women after prolonged use of saw palmetto is the effect it can have on the blood's ability to clot. This herb can also interfere with antiplatelet and anticoagulant drugs such as Coumadin, Warfarin, Clopidogrel, Plavix and Aspirin. Taking saw palmetto with these drugs or for extended periods can cause unexplained heavy bleeding, internal bleeding and excessive bleeding with surgery. You should stop taking saw palmetto at least two weeks prior to going in for any type of surgery.
Other Side Effects
Several other side effects may occur at anytime while using saw palmetto. Most of these problems like; nausea, vomiting, diarrhea, constipation, bad breath and headache, are alleviated by taking the supplement with food. No matter what you intend to take saw palmetto for you should always check with your physician before beginning an herbal regimen. While taking this supplement you should report all side effects to your physician, even if you feel that it is minor, as minor side effects may point to something more serious.