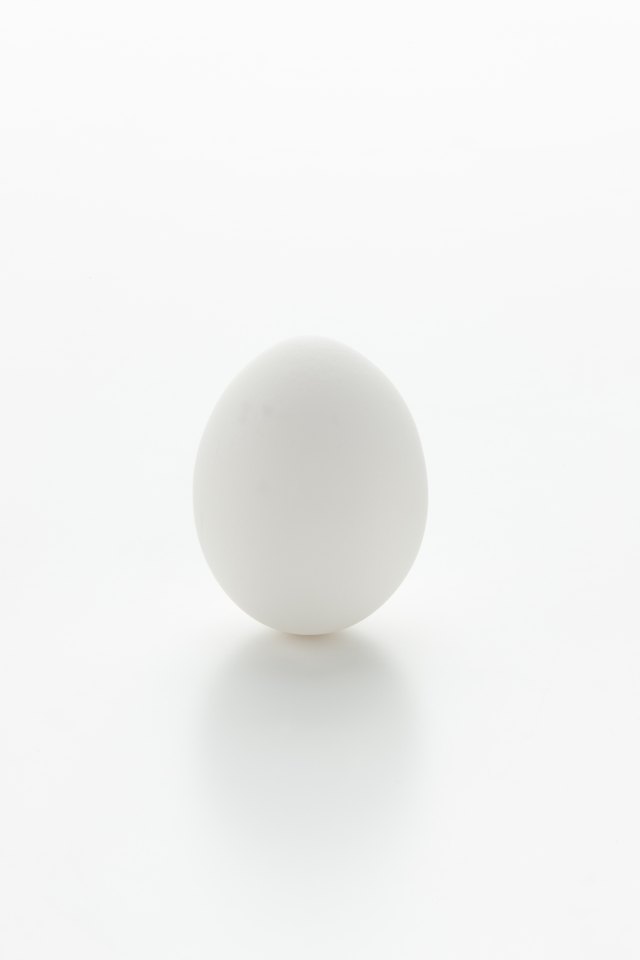 Eggs can influence both height and weight. However, it's not because they contain special nutrients. As a source of calories, eggs can help you gain weight. They're also a good source of a number of nutrients you need to grow taller.
Egg Nutrition
Eggs are an excellent source of high-quality protein, which means they contain all of the essential amino acids your body needs to function properly. They're also rich in riboflavin and selenium. Eggs can also help you meet your daily vitamin A, D and E needs, as well as vitamin B-12, folate, pantothenic acid and phosphorus. One large, hard-cooked egg has 78 calories, 6 grams of protein, 5 grams of fat, 0 grams of carbs and 187 milligrams of cholesterol.
Calories and Weight Gain
To gain weight, you need to eat more calories than your body burns. For reference, basic calorie needs for weight maintenance range from 1,600 to 3,000 calories a day and vary depending on gender, age and activity, according to the 2010 Dietary Guidelines for Americans. Rutgers University suggests adding an extra 500 calories a day to your usual intake to promote weight gain, which would mean eating an additional six to seven eggs a day.
Nutrition and Height Gain
Sixty to 80 percent of your final height is determined by your genetics, according to a 2006 article published in Scientific American, which means nutrition influences about 20 to 40 percent of your height. Protein, as well as vitamins A and D, are especially important for height growth, particularly during puberty. As a source of these nutrients, eggs do a play a role in helping you gain height. However, eating more eggs cannot help you grow taller than your genetic potential, the Scientific American article clarifies.
Eggs for Health
Eggs provide a number of essential nutrients that are not only good for weight and height gain, but overall health as well. They are also a source of fat and cholesterol. However, the Harvard School of Public Health reports that cholesterol does not affect heart health as once believed. If you have high cholesterol, talk to your doctor or dietitian to help you figure out how eggs can fit into your diet plan.