Miracle Mineral Supplement, also referred to as Miracle Mineral Solution or MMS, is a 28 percent sodium chlorite solution in distilled water. The sodium chlorite solution comes with citric acid that is used as an activator when mixed with the sodium chlorite. One part of MMS is mixed with one part of the citric acid and drunk as a tonic. However, the FDA has warned consumers not to use MMS at all.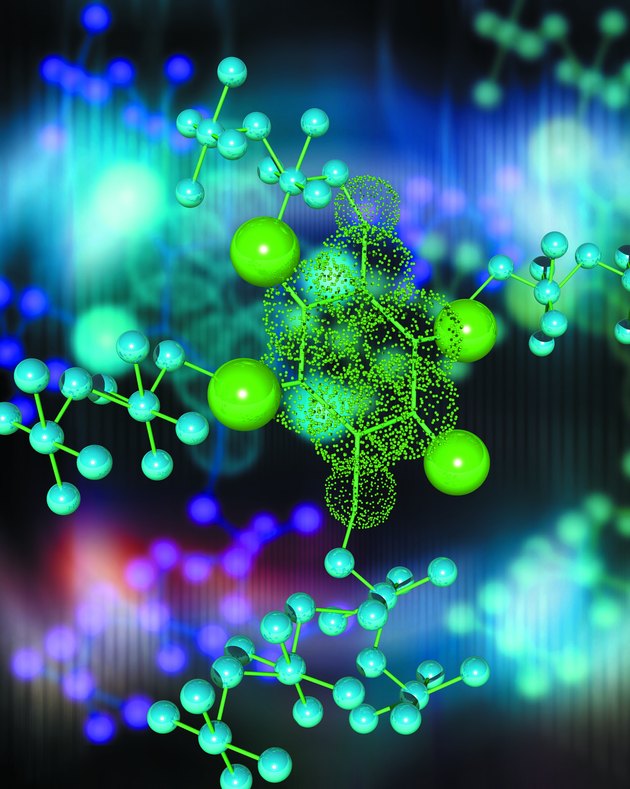 Company Claims
MMS was created by Jim Humble, a gold miner, and is sold by the Healthy Living company. The Healthy Living company claims taking MMS will help prevent or cure diseases such as malaria or viruses and will boost the immune system.
Dangerous Mixture
Mixing sodium chlorite with citric acid in equal parts creates a new mixture called chlorine dioxide, a bleaching agent that is commonly used in disinfectants and other industrial cleaners. Drinking this solution can cause severe side effects and health risks, cautions the Food and Drug Administration. The FDA advises all consumers to stop using MMS immediately.
Nausea and Vomiting
Drinking MMS solution mixed with the citric acid or other acid such as lemon or lime juice creates an industrial bleach mixture that can cause severe nausea and vomiting. This can lead to severe dehydration and low blood pressure.
Low Birth Weight
The main component of MMS, chlorine dioxide, has been associated with small term birth, or STB, according to a study published in the September 2003 issue of "Annalil di Igine." The Italian case study evaluated 93 pre-term births, PTB; 73 small term births, STB; and 166 control patients between October 1999 and September 2000. The study found a significant association between low birth rates and water treated with 87 percent chlorine dioxide.
Anemia
Chlorine dioxide has been shown to cause anemia in rats when added to their drinking water, according J. Tibbetts in an article published in the January 1995 issue of "Environmental Health Perspectives." Adults with G6PD, an inherited condition when your body is deficient in the enzyme glucose-6-phospage dehydrogenase, or G6PD, are also at risk of developing hemolytic anemia from drinking chlorine dioxide treated water, according to G.S. Moore in an article published in the September 1980 issue of the "Journal of Environmental Pathology, Toxicology and Oncology."