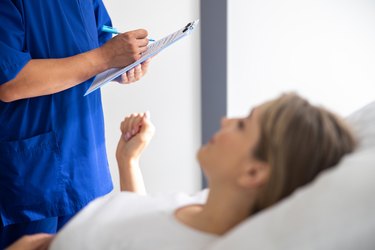 The U.S. Food and Drug Administration (FDA) is once again warning consumers against taking the hazardous Miracle Mineral Supplement (MMS), which has been promoted on social media as a treatment for autism, cancer, HIV/AIDS and other conditions.
In fact, the FDA has warned about the dangerous side effects of MMS (also called Miracle Mineral Solution) since 2010, according to an August 2019 statement, saying that the supplement "has not been approved by the FDA for any use" and that "the solution, when mixed, develops into a dangerous bleach which has caused serious and potentially life-threatening side effects."
What Is Miracle Mineral Supplement?
MMS is a sodium chlorite solution that develops into a dangerous bleach when mixed with citric acid. Websites that sell MMS advise customers to mix it with something like lemon or lime juice. In many cases, the supplement is even sold with its own citric "activator," according to the FDA. However, once these compounds combine, the drinkable mix becomes chlorine dioxide, according to the FDA, a type of bleach that's extremely dangerous to ingest.
MMS can cause an array of side effects that vary in severity. The FDA reported receiving recent accounts of MMS users experiencing severe vomiting, severe diarrhea and life-threatening low blood pressure due to dehydration. There have even been cases of acute liver failure after drinking MMS.
Although MMS sellers claim the solution is antimicrobial, antiviral and antibacterial, "the FDA is not aware of any scientific evidence supporting the safety or effectiveness of MMS products," according to the August 2019 statement.
Consult a Health Professional
If you have consumed MMS and are experiencing any health effects afterward, the FDA recommends that you seek immediate medical attention. The side effects of MMS or any similar solutions or supplements can be extremely dangerous and should be treated as soon as possible.
After you're in good care, report any negative effects related to MMS through the FDA's MedWatch Safety Information Program to help the Administration track this risky product.