A 10K or 10-kilometer (6.2-mile) race is a popular distance for both professional and everyday runners. In fact, the 10K is the second most favored race distance behind the half marathon, according to Running USA.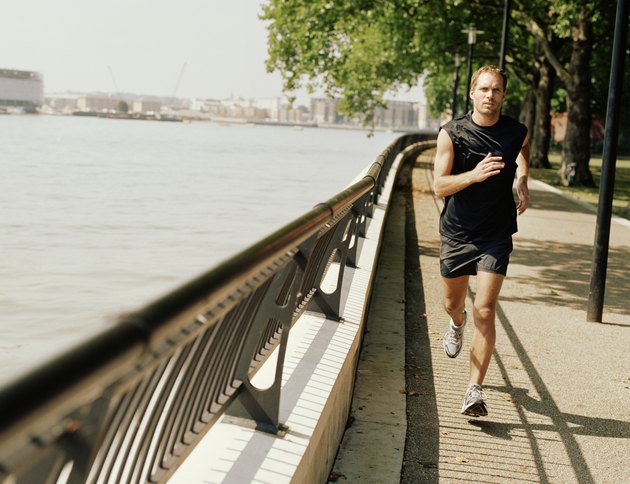 If you're new to the distance, you may be wondering what an average 10K time looks like. And if you've already got a few races under your belt, you may want to see how your personal best stacks up. As you gear up for your first (or next) 10-kilometer race, set your goals by considering these professional and standard finish times.
10K World Record Times
Elite athletes will complete the 6.2-mile race in 30 minutes or less, meaning they are running about a 5-minute-mile pace or faster.
Historically, runners of Kenyan and and Ethiopian descent have dominated the men's 10,000-meter world records, while Chinese and Ethiopian runners have held the world record among female professionals, according to the International Association of Athletics Federations (IAAF).
Currently, Kenenisa Bekele of Ethiopia holds the men's world record in the 10K with a time of 26 minutes, 17 seconds. This equates to an average mile time of 4 minutes, 14 seconds.
The current women's world record is held by Almaz Ayana of Ethiopia. She broke the existing record with a time of 29 minutes, 17 seconds, which breaks down to an average mile time of 4 minutes, 43 seconds.
Average 10K Race Times
The world record 10K times are certainly impressive and far from average. Joggers or casual runners will hit the finish line at a range of slower times, generally between 45 and 75 minutes, depending on their individual fitness level.
The typical male road racer finishes a 10K race in about 56 minutes, which equates to a mile time of about 9 minutes, 2 seconds, according to Running USA.
Female road racers don't finish their 10K too far behind their male counterparts. The average female runner completes the race in about 1 hour and 4 seconds. This is an average mile time of about 10 minutes, 32 seconds.
Improving Your 10K Race Time