Successful weight loss is usually the result of a decrease in the amount you eat and an increase in the amount you exercise. While walking is a simple, low-impact way to help you burn calories to put your body in a calorie deficit and lose weight, it's not practical to hope to lose a tangible amount of weight after one period of exercise. Although your body burns hundreds of calories during a five-hour walk, focus on regular exercise to lose weight safely.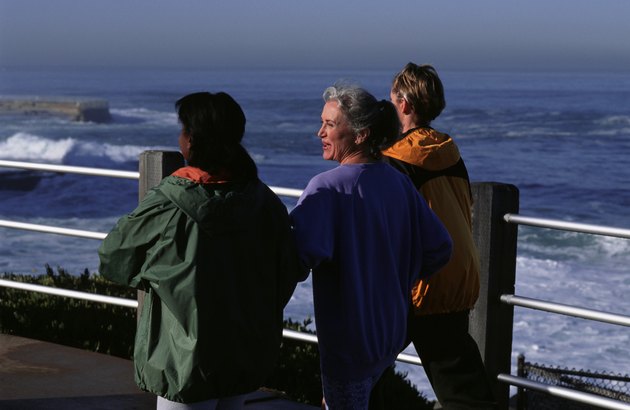 High Calorie Burn
Given that the Centers for Disease Control and Prevention only recommends 2.5 hours of moderate-intensity cardio exercise per week, walking for five hours at a time is a little extreme. Regardless, this activity burns plenty of calories. HealthStatus reports a 160-pound person burns about 1,584 calories in five hours of walking at 3 mph and about 1,872 calories in five hours of walking at 4 mph.
Walk in Moderation
Burning between 1,000 and 2,000 calories during a five-hour walk can play a role in weight loss, but the lone exercise itself won't quite melt off the pounds. A pound of fat contains roughly 3,500 calories -- if you burn 1,872 calories during the walk, for example, the walk burns slightly more than half a pound of fat. And that's assuming you don't eat back all the calories immediately. Instead of risking straining your muscles or joints during a long walk, take multiple 30- to 60-minute walks during the week to try to lose 1 pound per week.