For good health, you should get 30 minutes of moderate aerobic exercise at least five days per week, recommends the Centers for Disease Control and Prevention. While exercise is an important part of keeping your body in good shape, overdoing it can lead to injury or health conditions. Watch for warning signs that you might be overexerting yourself when you work out.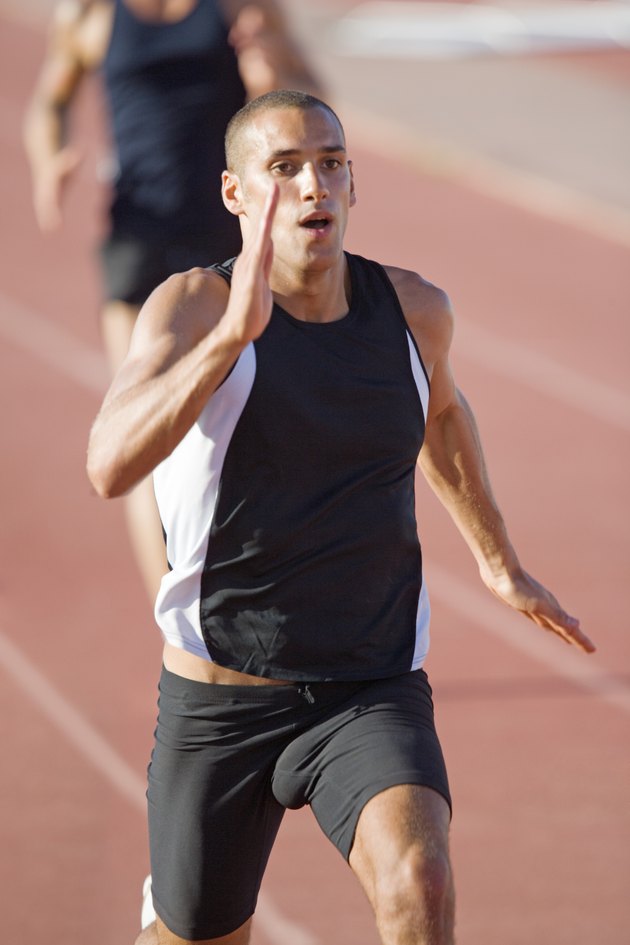 Overuse Injuries
Overexerting certain muscles or body parts over a period of time can lead to a chronic injury, also called an overuse injury. Common overuse injuries include stress fractures and tendinitis. The first symptoms may be soreness or aching in a muscle or joint. If you continue to overwork the area, you can worsen the injury, along with your pain. Any pain warrants slowing down or discontinuing exercise temporarily. Report any worsening or persistent pain to your doctor.
Inability to Talk
A common rule of thumb when gauging exercise intensity is to determine whether you can hold a conversation during your workout. If you are breathing too hard to speak comfortably, you probably are overexerting yourself, according to "Medicine and Science in Sports and Exercise." At the point of the inability to talk comfortably, your breathing rate likely is to be disproportionately high in relation to how hard you are working, and it is a signal to slow down to avoid injury or other problems associated with overexertion.
Dehydration
Dehydration can occur if you are exercising strenuously, particularly during hot weather. If you are overexerting yourself and not drinking enough fluids, you might start to experience the symptoms of dehydration, which include a dry mouth, scant urine, dizziness and fatigue. Dehydration can cause muscle cramps, as well. If you experience these symptoms, move to a cooler place and drink fluids. If muscle cramps occur frequently or persist, see a doctor to rule out more serious health conditions.
Warning Signs
Warning signs that you are dangerously overexerting yourself include chest pain, difficulty breathing or dizziness, and these do not resolve after a few minutes of rest. Wheezing or persistent coughing may indicate exercise-induced asthma. This should be evaluated by your doctor, who might prescribe preventive medication. Crushing, squeezing or tightening chest pain may indicate a heart attack. If you experience these symptoms, call 911 immediately; do not wait to see if you get worse.