If you have weak knees, you're not alone. Treatment of knee problems represents about one-fourth of orthopedic business in the United States, according to the Orthopedic Institute in Sioux Falls, South Dakota. In addition to the estimated 5 million Americans who seek medical treatment, many others pursue home remedies, such as eating foods that may be able to help rebuild cartilage, ease joint inflammation or improve bone density.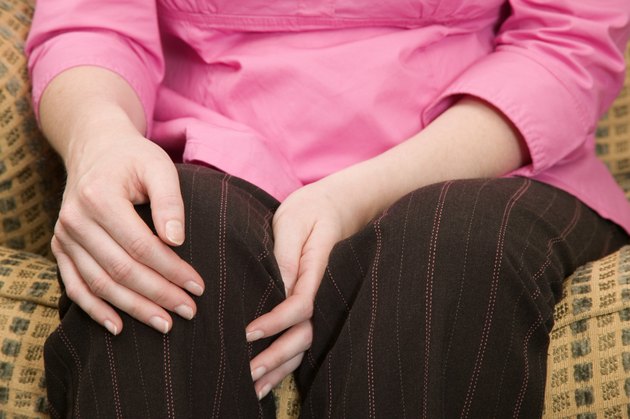 Vitamin C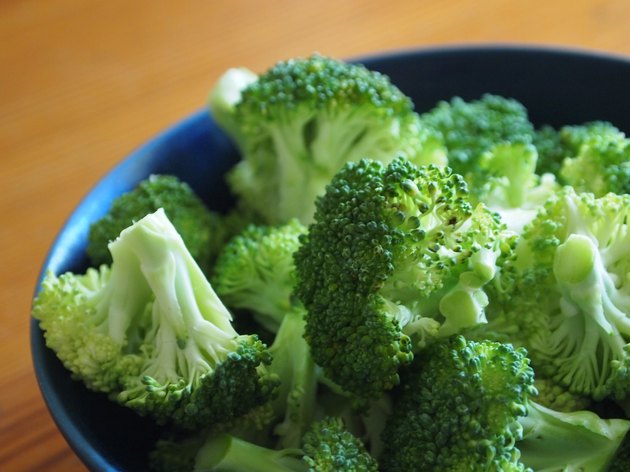 Vitamin C is important in the formation of collagen, a major component of knee cartilage. "Fitness Magazine" reported that a Boston University Medical Center study found that arthritis sufferers who consumed more vitamin C were less likely to strain or hurt their joints than were those with lower vitamin C intake. Good sources of vitamin C include broccoli, bell peppers, oranges, strawberries, papaya, cauliflower and Brussels sprouts.
Omega-3 Fatty Acids
Among the benefits of Omega-3 fatty acids is that they can reduce joint inflammation and improve bone strength, according to the University of Maryland Medical Center. If your weak knees are a result of rheumatoid arthritis or lupus, increasing your intake of omega-3 fatty acids might help by reducing inflammation. If you have osteoporosis, it might help by increasing your bone density. Some of the main dietary sources of omega-3 fatty acids are fish, fish oils, English walnuts, flaxseed, canola oil and specialty dairy and egg products.
Onions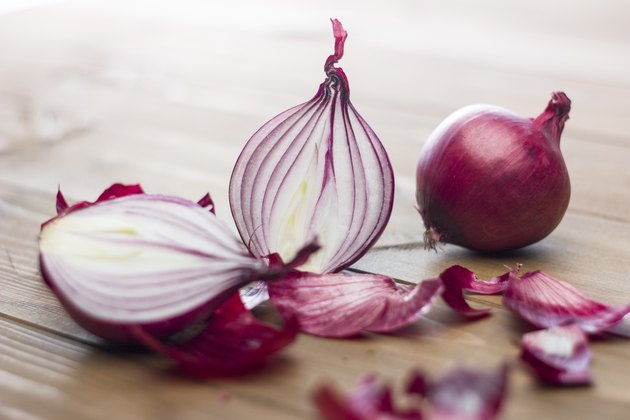 According to Whole Health MD, eating onions regularly can improve bone density and may benefit connective tissue, largely thanks to an antioxidant called quercetin in onions. Onions have also been shown to reduce inflammation, possibly easing pain caused by weak knees. Be prepared to eat a lot of onion: twice-weekly consumption is recommended. Quercetin supplements may help you maximize the benefits.
Gelatin
Gelatin, a key ingredient in "jelled" foods, contains protein, collagen and a variety of amino acids, according to the website Whole Health MD. Because two of its amino acids are used by the body to make collagen, gelatin is being studied to find out whether it can help strengthen arthritic joints, such as knees. In 1998, a study sponsored by Nabisco found that gelatin supplements marketed by Nabisco as Knox NutraJoint improved joint flexibility and decreased pain in athletes, according to Whole Health MD.