A chemical imbalance is a diagnosis made by physicians and psychiatrists to explain why changes in the neurological state of a person occurs. Lower levels of potassium, deficient levels of essential vitamins, reduced ability of neurotransmitters such as serotonin and an increased amount of cortisol stress hormone levels can all trigger a chemical imbalance. Common disorders associated with a chemical imbalance is depression and anxiety. Signs of a chemical imbalance can greatly vary with each person, although a few shared traits exist.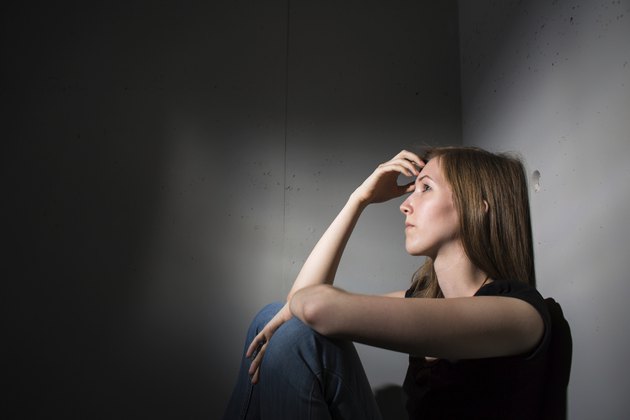 Changes in Behavior
Any altered behavior can be a sign of a chemical imbalance. An example of a change in behavior is if a person is normally happy but now is angry for no apparent reason. Another example is that a person that has regularly attended church every Sunday for the past 30 years decides to stop without explanation.
Sadness
Depression such as overwhelming sadness, crying, loss of interest in activities, fatigue, and losing hope can all indicate a chemical imbalance.
Extreme Happiness / Manic
Being in a manic mood, also known as extreme happiness, can be an indication of a chemical imbalance. This mood is also known as being bipolar if it accompanies extreme low periods (depression).
Difficulty Completing Tasks
The lack of focus and inability to complete simple tasks can be an indication of a chemical imbalance. Tasks such as preparing a simple meal can be nearly impossible for someone who might be experiencing a disruption in the body's normal balance of chemicals.
Loss of Interests
Depending on the type of disorder associated with a chemical imbalance, a person may lose interest in activities that he once enjoyed.
Being Anxious / Anxiety
The feeling of being hypersensitive is one that is often reported by people diagnosed with a chemical imbalance. The sudden shift into a panic mode can be alarming. A panic attack can present the sames symptoms as a heart attack, and can be a frightful experience for the individual as well as their family.