Systane is an artificial tear drop used to treat various types of dry eye by reducing feelings of burning, grittiness and irritation. Systane eye drops can be used multiple times during the day, and are available over the counter in several different formulations. As with any medication, side effects from using Systane can occur.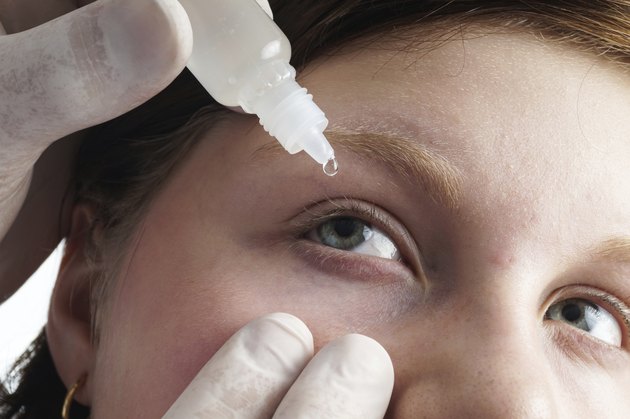 Ocular Side Effects
Systane can cause temporary redness, itching and burning on installation. Vision may be temporarily blurred after putting Systane drops in your eyes. The most common eye side effects reported by patients on PatientsVille.com include eye pain and inflammation of the cornea, or keratitis. Eye infection can also occur, especially if the bottle becomes contaminated. Eye pain or changes in vision that last more than a few minutes may be a sign of a serious eye problem.
Less common side effects reported by patients on PatientsVille.com include light sensitivity, swollen eyelids, increase tearing, increased intraocular pressure and corneal ulcers and scratches.
Allergic Reactions
Like any drug, Systane can cause allergic reactions. Possible allergic reactions include shortness of breath, dizziness, hives or rash, swelling of the eyes or face, and red or itchy eyes, according to Drugstore.com.
Other Side Effects
Systane may cause contact lenses to become too soft if they're inserted too soon after Systane installation or if Systane is put into the eye on top of the contacts. Systemic symptoms reported to PatientsVille.com include nervous system disorders, convulsions and ear and gum pain.
Is This an Emergency?
If you are experiencing serious medical symptoms, seek emergency treatment immediately.