Serotonin and norepinephrine are two neurotransmitters that are involved in mood, and are thought to be connected to depression. The Mayo Clinic notes that it is hypothesized that a deficit in either neurotransmitter can cause depression. Both serotonin and norepinephrine are targeted in antidepressants, which are intended to relieve depression symptoms.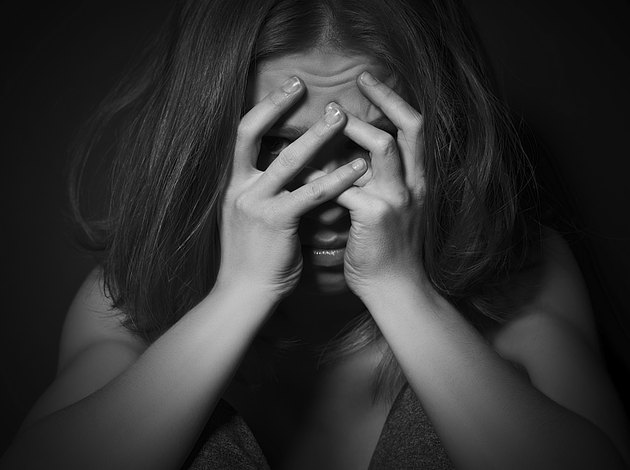 Serotonin's Role
Serotonin, or 5-HT, is the neurotransmitter that is targeted in many antidepressant medications, like selective serotonin reuptake inhibitors (SSRIs), serotonin and norepinephrine reuptake inhibitors (SNRIs) and tricyclic antidepressants. Michael Maes and Herbert Y. Meltzer, authors of the article "The Serotonin Hypothesis of Major Depression" in the book "Psychopharmacology: The Fourth Generation of Progress," state that two viable hypotheses of serotonin have been studied. The first claims that a deficit of serotonin is the cause of depression. Evidence that supports this hypothesis is that a deficit of serotonin correlates to symptoms of depression, such as low mood, cognitive problems, sexual dysfunction, sleeping problems, decreased activity and increased suicidal thoughts. The authors add that patients with major depression have a decreased amount of L-TRP, the precursor of serotonin, compared to non-depression patients. The second is a more moderate hypothesis, stating that the deficit of serotonin increases the patient's vulnerability to depression.
Norepinephrine's Role
Norepinephrine is also hypothesized to be involved in depression, and is synthesized from dopamine, another mood neurotransmitter. P.L. Delgato and F.A. Moreno, authors of the article "Role of Norepinephrine in Depression," in a 2000 edition of the "Journal of Clinical Psychiatry," note that both the serotonergic and noradrenergic (norepinephrine) systems are involved in depression, but when they induced a depletion of the neurotransmitter on each system, depression did not occur. They hypothesize instead that while norepinephrine is involved in depression, it is due rather to a dysfunction of a brain area where norepinephrine is present.
Antidepressants
The mechanism of reuptake inhibitor antidepressants is to prevent the brain from recycling the neurotransmitter, like serotonin or norepinephrine; this leaves more for the brain to use, thus improving the patient's mood. The Mayo Clinic adds that antidepressants are also neuroprotective: "Antidepressants may increase the effects of brain receptors that help nerve cells keep sensitivity to glutamate--an organic compound of a nonessential amino aci--in check." By lowering the nerve cells' glutamate sensitivity, it prevents overwhelming the areas of the brain involved in depression. With antidepressants, the patient can use a selective reuptake inhibitor, like an SSRI or selective norepinephrine reuptake inhibitor, that targets only one neurotransmitter. A dual reuptake inhibitor, like an SNRI, targets both serotonin and norepinephrine, which may provide better results if the depression results from problems with both neurotransmitters.
Is This an Emergency?
If you are experiencing serious medical symptoms, seek emergency treatment immediately.