Viruses are microscopic agents that replicate in the body's cells and are responsible for a bevy of infections and diseases, including chickenpox, AIDS and the common cold. Although bacterial infections may be treated with antibiotics, viral infections cannot. Instead, viral infections depend on the body's immune system for relief. Dietary steps can be taken to help prevent or treat many common viral conditions.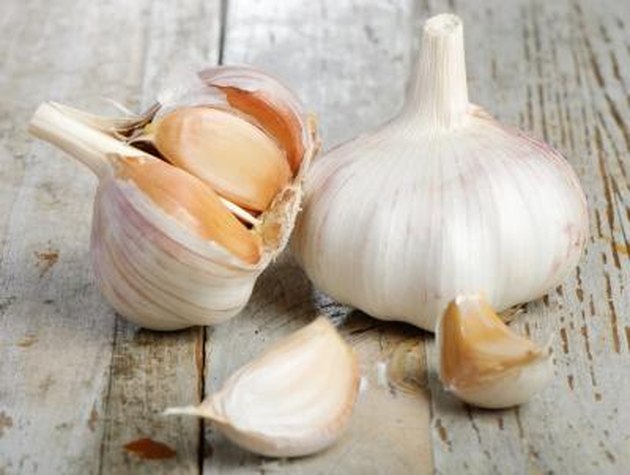 Fruits and Vegetables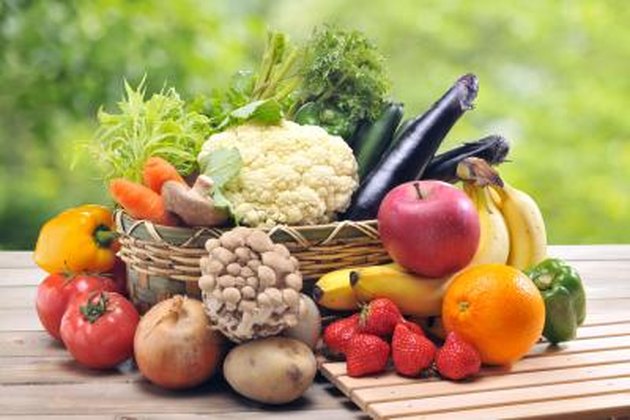 Fruits and vegetables provide a variety of vitamins, minerals and antioxidants, nutrients that support a strong immune system. According to natural health expert, Andrew Weil, M.D., a diet lush in fruits and vegetables can help prevent a variety of infections and diseases, including the common cold. Fruits and vegetables particularly known for immune system benefits include cherries, berries, tomatoes, oranges, grapefruit, citrus juices, bananas, broccoli, kale, spinach, Brussels sprouts and cabbage. Choose fresh fruits and vegetables most often as they tend to provide the most nutrient content. Incorporate a variety of fruits and vegetables on a consistent basis for best potential results. Since loss of appetite may occur in affiliation with a virus or viral infection, soups may serve as a valuable and manageable option of energy, calories and nutrients.
Chicken Soup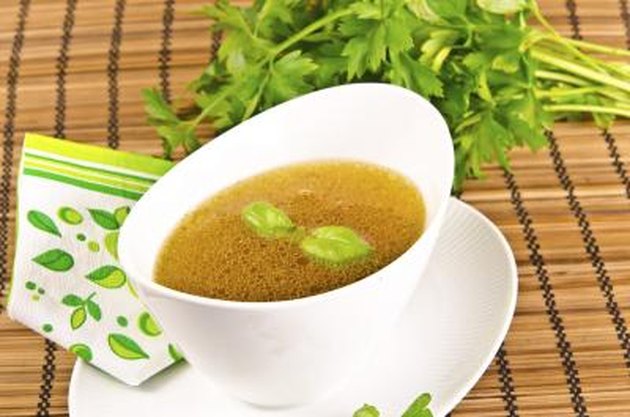 Upper respiratory infections, such as the common cold, have no known cure. However, lifestyle changes can help manage, prevent and treat such infections. According to the Hall Health Medical Care Center in Seattle, consuming chicken noodle soup has been shown to reduce inflammation, increase needed hydration and combat nasal congestion associated with upper respiratory infections. To reduce or prevent viral infections that involve swelling and congestion, consume broth-based soups, such as chicken noodle, regularly or when you notice the onset of symptoms. Avoid creamy and canned soups, which often contain saturated or trans fats and increase risk for heart disease and other illnesses. Homemade or natural soups are ideal, particularly those that incorporate various vegetables. When preparing your own soup, choose whole-grain noodles or long-grain brown rice rather than enriched pasta to further enhance nutritional benefits.
Probiotics
Probiotics are healthy bacteria found in various foods that act similarly to those that occur naturally in the body. According to the University of Maryland Medical Center, probiotics promote gastrointestinal and immune health for those with severe viral infections, such as viral hepatitis. Valuable sources of probiotics include yogurt, kefir, buttermilk, fermented soy products, sauerkraut and pickles. To reduce or prevent digestive symptoms that occur due to viral infection, incorporate a variety of probiotic food sources into your diet regularly. If you feel you may be or are at risk for a serious viral infection or disease, keep in mind that dietary measures are only one potential aspect of treatment and medical attention is recommended.
Is This an Emergency?
If you are experiencing serious medical symptoms, seek emergency treatment immediately.