While the average woman might base her eating plan on trying to lose weight, if you compete in bodybuilding or figure competition, your diet focus will often be on gaining weight. You don't want to gain fat, though -- rather, you want to increase lean muscle mass while still retaining a feminine shape. The key to achieving your ultimate physique is to consume the right number of calories and macronutrients while adjusting your food intake to support your intense training regime.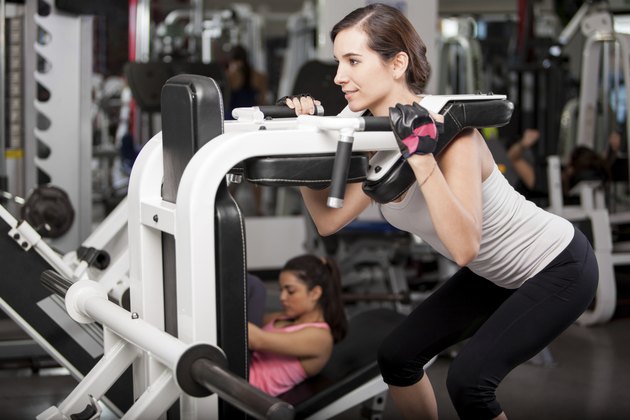 The Battle of the Bulk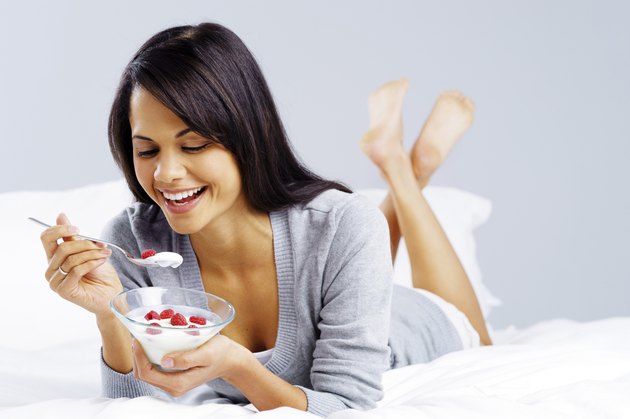 When putting on muscle, you must be in a caloric surplus, which means that you take in more calories than you burn. According to the Dietary Guidelines for Americans 2010, active women should consume 2,000 to 2,400 calories per day to maintain their weight, so to bulk up you'll need at least this amount, if not a little more. Try 2,200 calories to begin with and adjust as needed. Ideally, for lean bulk you should gain around half a pound per week. If you're gaining more than that, lower your calories slightly; if you're losing or maintaining weight, add another 100 to 200 calories per day
Macronutrients Matter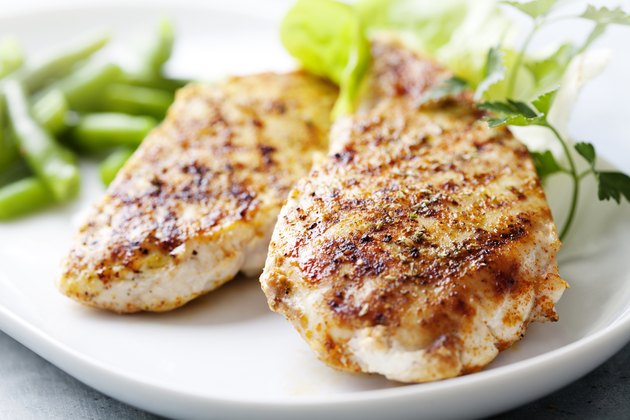 Protein, carbs and fats are the macronutrients that provide you with energy. Protein is key in building and preserving muscle mass. In "The Protein Book," nutritionist Lyle McDonald suggests that women involved in bodybuilding and intense weight training aim for around 1 gram of protein per pound of body weight daily. This means that you'll need to include a source of lean protein, such as chicken breast, cottage cheese, lean beef or turkey, at every meal. Once you've hit your protein target, consume carbs and fats to reach your total calories for the day. Carbs should come mainly from nutrient-dense, high-fiber sources, such as fruits, veggies, beans, whole-grain bread and rice. When choosing fats, opt for the unsaturated kind found in nuts, oils, avocados and fatty fish.
Prepping for Contests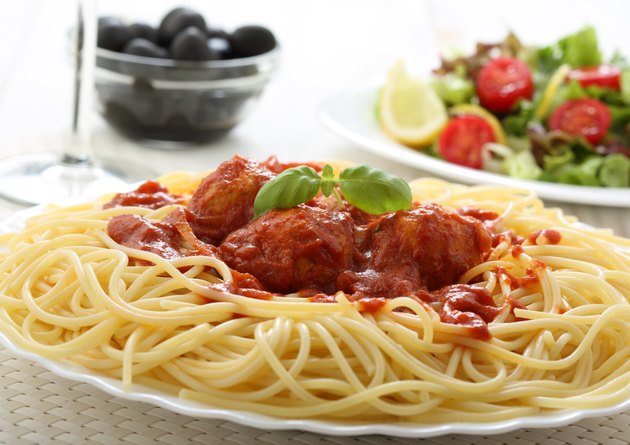 At some point, it'll be time to cut. This means dropping body fat and getting leaner, ready to unveil your hard-earned muscle and step on stage. To do this, you'll need to reduce your calories. Going back to the recommendation of 2,000 to 2,400 calories for weight maintenance, start at 2,200 again, and reduce your calories further if you lose less than 1 pound per week. The easiest way to lower calories and lose fat while maintaining muscle is to lower your carbs a little, notes trainer, bodybuilder and nutritional consultant Tami Bellon.
A Day in the Life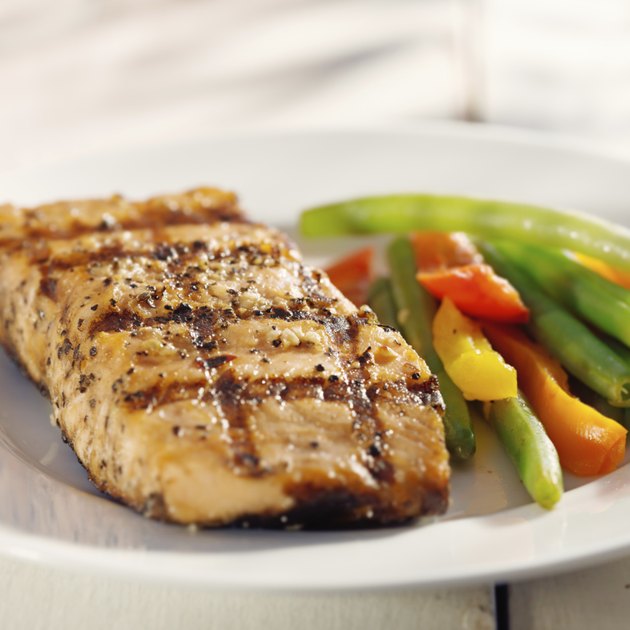 Your bulking and cutting diets needn't be too different in terms of food choices -- just vary the amounts to fit your calorie intake. For a protein-rich breakfast, have an omelet, boiled eggs on whole-grain toast, or low-fat, low-sugar natural yogurt with mixed fruits. At lunch, go for a chicken salad if you're cutting, or a chicken sandwich if you're bulking. Dinner should be a mix of proteins, carbs, fats and veggies. Pick a meat, fish or meat substitute for your protein, such as lean steak, turkey, cod, salmon or tempeh. Or choose a higher-fat protein source, such as mackerel or ground beef. Add a grain or starch, such as brown rice, a sweet potato, or whole-grain pasta, as well as fats from olive oil and a little cheese. For your veggies, look to dark-green and brightly colored ones. If you want to include snacks between meals, opt for cottage cheese, nuts, whole-grain crackers and cold meat. The final consideration is your workout nutrition. Personal trainer and dietitian Stephanie Greunke suggests that straight after your workout, you eat a quick protein and carb meal, such as a smoothie with protein powder and fruit, or jerky with dried fruit.