Effexor, which is the brand name for the medication venlafaxine, is an antidepressant typically prescribed to treat depression or anxiety. This type of antidepressant is a selective serontonin reuptake inhibitor (SSRI), which not only have their own side effects, but also can cause potentially serious negative effects when taken with alcohol. People should talk to a doctor and educate themselves on the potential dangers or consequences of mixing Effexor with alcohol.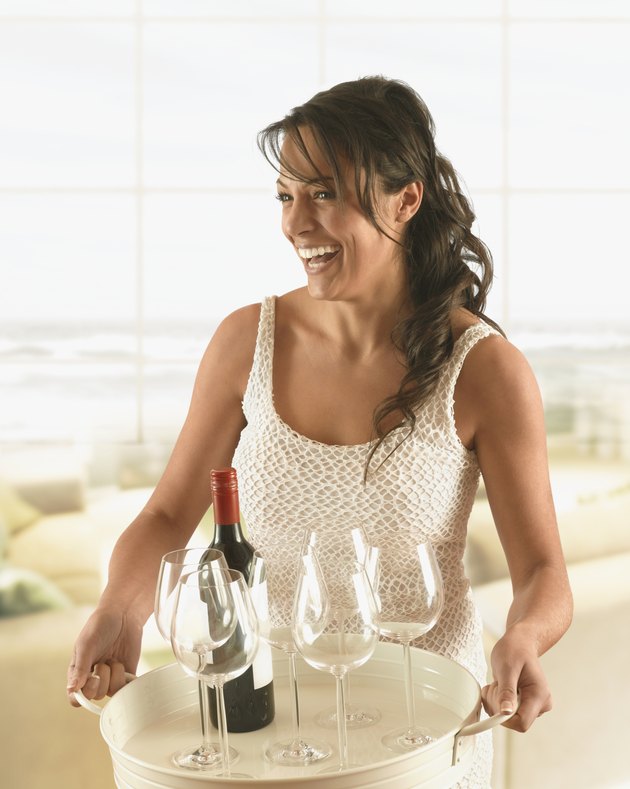 Effexor
Drowsiness, dizziness, increased appetite, weight changes, dry mouth, mild nausea, constipation, feeling nervous, sexual dysfunction and blurred vision are some common side effects of Effexor, as listed on the popular medication website Drugs.com. However, individual side effects of Effexor will vary depending upon the individual and may only occur temporarily until the body gets used to the medication. However, those who experience persistent or particularly bothersome side effects should consult their doctors to determine if a change in dosage or switch to a new antidepressant medication is necessary.
Alcohol
Although the effects of alcohol will vary depending upon the individual, the amount taken and how quickly the alcohol was consumed, there are some reactions that commonly occur. Reduced inhibitions, euphoria, coordination problems, confusion, short-term memory loss, delayed reactions, short attention span and slower thought processes are all potential effects of alcohol, according to Drugs.com. However, more serious problems, especially when large quantities of alcohol are consumed in a short period of time, can also occur. These include stupor, respiratory paralysis and even death.
Effexor and Alcohol Combined
People who choose to drink alcohol while taking Effexor may feel on onslaught of depression or anxiety. This is because alcohol essentially counteracts Effexor's ability to stifle the depression or anxiety that caused the person to take Effexor in the first place, according to the popular health website EMedTV.com. There is also concern that combining the two may impair motor skills, but this has not been clinically proven. However, perhaps the biggest concern of drinking alcohol while taking Effexor is the fact that it may trigger suicidal thoughts or actions, particularly in teenagers, according to the National Institute of Alcohol Abuse and Alcoholism.