Crystal methamphetamine (meth) is a stimulant drug manufactured with noxious chemicals, such as drain cleaner, battery acid and anhydrous ammonia. Methamphetamine's toxic make-up can have dire consequences when taken during pregnancy. The March of Dimes reports that women who use crystal meth during pregnancy have an increased risk of pregnancy complications. Meth use during pregnancy can affect fetal growth and development, while presenting the child with long-term health implications as well.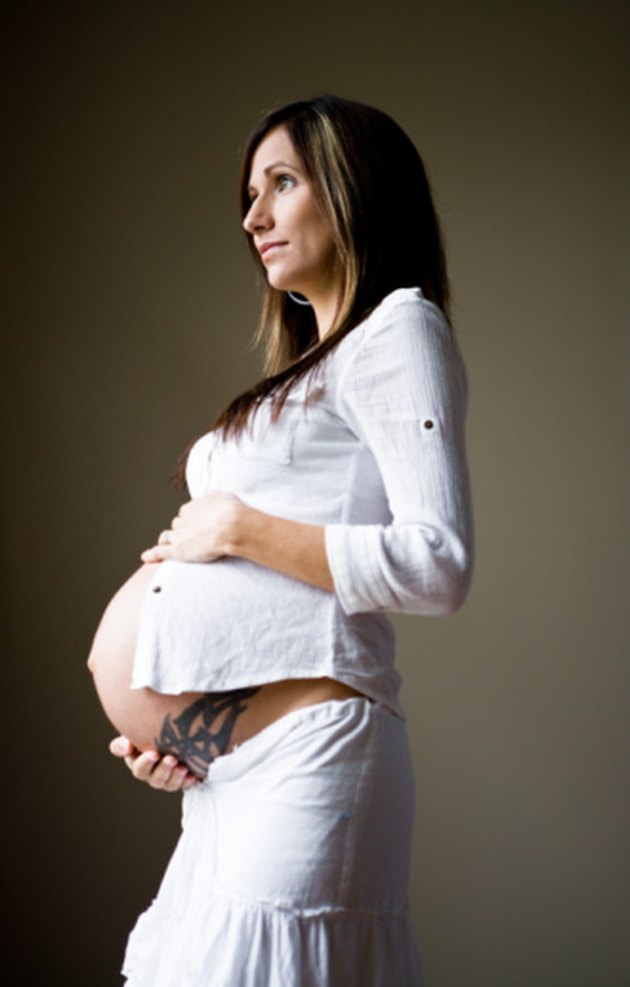 Restricted Growth
Women who abuse crystal methamphetamine may not seek proper prenatal care or follow healthy nutrition habits in lieu of meth addiction. Additionally, meth use can raise blood pressure; a problem during pregnancy as blood flow becomes restricted to the fetus. This can result in a condition called small-for-gestational-age, or SGA.
The March of Dimes offers that babies born to mothers who use meth during pregnancy are three times more likely to grow poorly before birth. The result is low infant birth weight under 5.5 pounds and small head circumference, which puts baby at risk for immediate health complications, such as infections and death, as well as mental development problems. Smoking and consuming additional illegal drugs in combination with meth use during pregnancy can increase fetal risk for SGA, as well.
Birth Defects
In-depth studies on the relationship between prenatal methamphetamine use and birth defects are ongoing. However, the American Academy of Pediatrics (AAP) suggests in a 2006 study; 'The Infant Development, Environment, and Lifestyle Study: Effects of Prenatal Methamphetamine Exposure, Polydrug Exposure, and Poverty on Intrauterine Growth,' that babies born to mothers who used methamphetamine present a higher risk for birth defects, such as cleft lip and heart defects. Prenatal meth use can cause fetal brain hemorrhage and stroke, as well as defective development of the abdomen and intestines, as well.
Prematurity
A baby born before thirty-seven weeks gestation is considered premature. Women who use meth during pregnancy face the possibility of premature birth due to meth-induced high blood pressure, and placental problems caused by meth use. Babies born to mothers who used meth have smaller birth weight. When combined with prematurity, this can increase the risk for small size and underdevelopment. Prematurity places baby at risk for infection, lung and breathing problems and death.