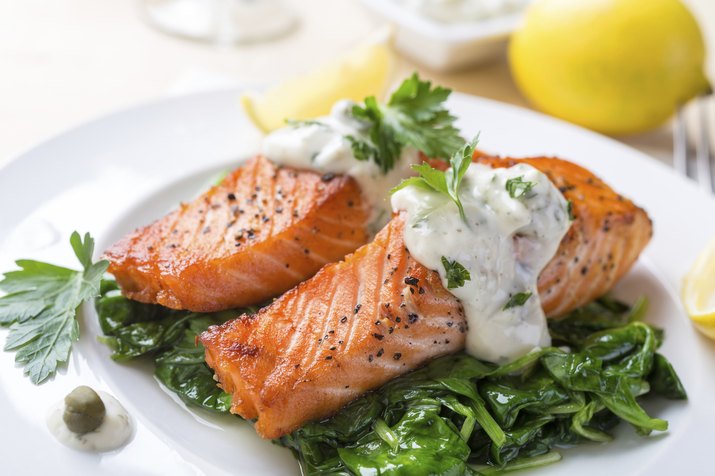 1 of 11
The health benefits of eating seafood are well known, but so are the health risks. In stark contrast to the healthy lean protein and variety of vitamins, minerals and omega-3 fatty acids found in fish is the threat of contamination with metals, chemicals, harmful microbes and other substances like pesticides. "Many scientists have weighed the pros and cons, though, and it seems the benefits outweigh the risks," said Mira Calton, the author of "Rich Food Poor Food," "particularly if you choose the most omega-3-rich fish with the lowest likelihood of toxic exposure." Research has linked the consumption of seafood to a reduced risk of heart disease. Furthermore, women who consume omega-3 rich foods while pregnant experience longer gestation time, and additionally better brain and visual development are seen in the infants. Read on to learn about the nine safest seafood options and their health benefits.
Image Credit:

olgna/iStock/Getty Images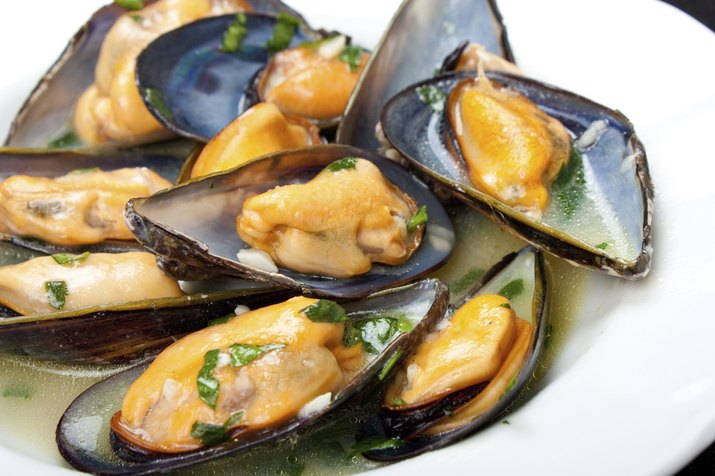 2 of 11
Farm-raised mussels are not only healthy, they're environmentally sound as well. Mussels are filter feeders and procure their food by filtering ocean water. As a result, mussel-farming operations can actually clean the water in which they're located. And because they're suspended in the water and not on the bottom of the ocean floor, they're even more environmentally safe. Furthermore, they're low in mercury, and since diseases among shellfish are rare, antibiotics and chemicals are unnecessary.
Related: 12 Classic Comfort Foods Made Vegan
Image Credit:

ASIFE/iStock/Getty Images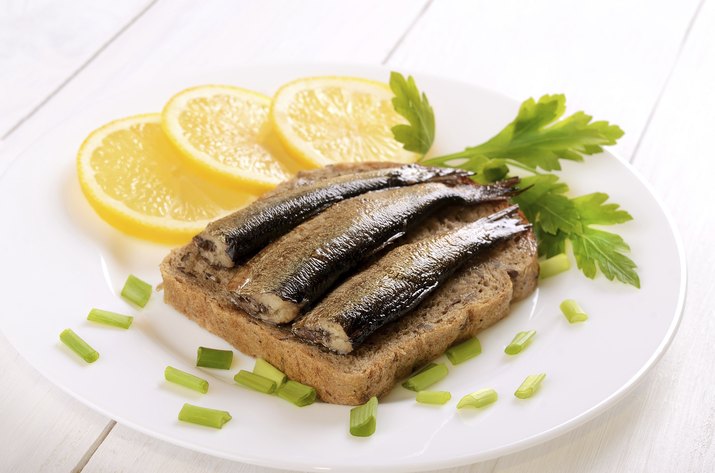 3 of 11
Canned sardines are a healthy fish choice, and all types are low in mercury. They may be small, but sardines supply a huge amount of omega-3s and are loaded with calcium: A 3.75-ounce can provides about 30 percent of daily calcium needs. Sardines are also a great source of iron, phosphorus, zinc, magnesium and potassium. They can be eaten right out of the can -- look for ones canned in olive oil -- or paired with toast.
Image Credit:

voltan1/iStock/Getty Images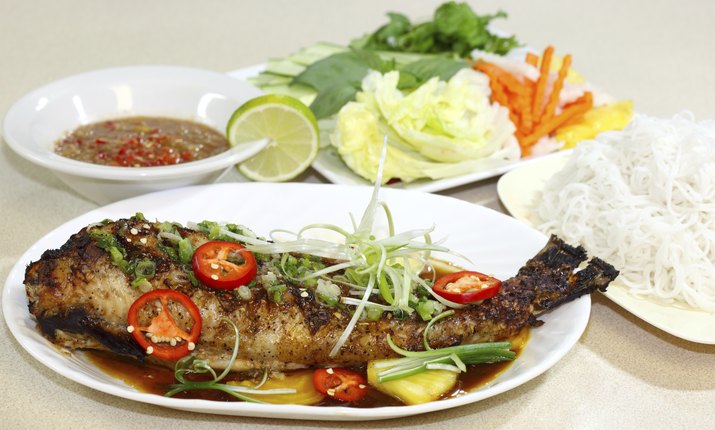 4 of 11
Catfish can make a healthy and safe option, says author Mira Calton. Four ounces can provide up to a day's worth of omega-3 fatty acids, and this whiskered fish is bursting with other benefits. A four-ounce serving has almost 75 percent of the daily recommended amount of vitamin D and more than 100 percent of your B12 needs. Additionally, catfish is low in mercury. The Monterey Bay Aquarium Seafood Watch recommends looking for the country of origin when purchasing catfish to be sure it's not imported like Pangasius, swai and basa fish, which are also labeled "catfish."
Image Credit:

Dole08/iStock/Getty Images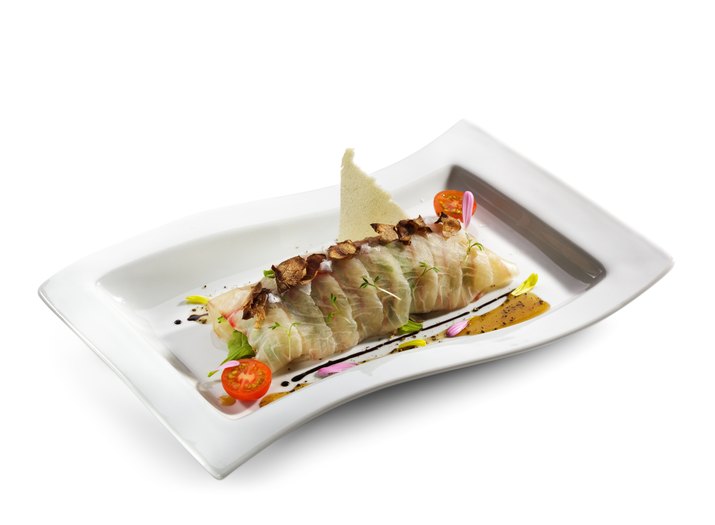 5 of 11
Branzino, a sea bass native to the East Atlantic and Mediterranean Sea, is one of the fastest-growing seafood protein options in the restaurant industry, according to "Nation's Restaurant News." This is good news for consumers. Seafood-industry expert Louis Rozzo recommends this mild, finely textured fish as a safe and healthy seafood choice. Branzino is rich in omega-3 fatty acids, protein and the antioxidant selenium.
Image Credit:

Boris Ryzhkov/Hemera/Getty Images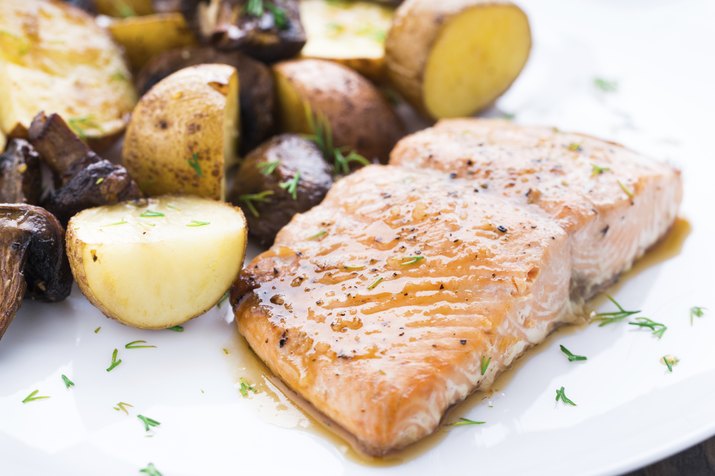 6 of 11
"One excellent choice for its safety, health benefits and sustainability is wild Alaskan salmon," says author of "Rich Food, Poor Food" Mira Calton. There are nutritional differences when wild salmon is compared to farmed salmon. A six-ounce serving of wild salmon has 113 less calories and less saturated fat compared to farmed salmon. And while it also has less omega-3 fatty acids, it's still considered a good source and can be consumed with less risk of pollutants like polychlorinated biphenyls (PCBs) which are five to 10 times higher in farmed fish. PCBs are considered carcinogenic and have been found to have toxic effects on the immune, reproductive and nervous systems in animals. Calton recommends wild varieties like sockeye and coho, which provide more than three times the recommended minimum daily dose of omega-3 and are excellent sources of selenium, an antioxidant and mineral.
Related: 13 Types of Fish to Avoid Eating
Image Credit:

VankaD/iStock/Getty Images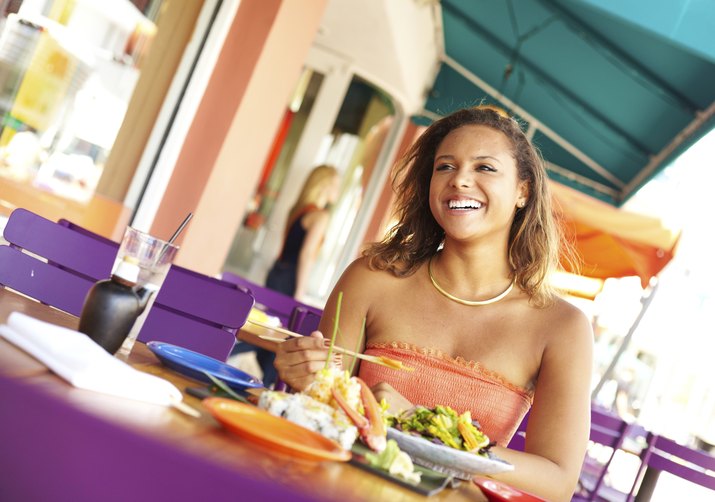 7 of 11
The colorful rainbow trout is another fish that is a great source of omega-3 fatty acids. Just one four-ounce serving supplies more than 100 percent of the daily requirements for vitamin B12 and more potassium than what is found in a large banana, as well as nearly half the recommended daily intake for niacin, a key micronutrient for metabolism. The majority of the trout on the market is farm-raised and is also frequently called "golden trout." U.S. farmed rainbow trout are cultivated in an ecologically responsible way and are low in mercury.
Image Credit:

matthewennisphotography/iStock/Getty Images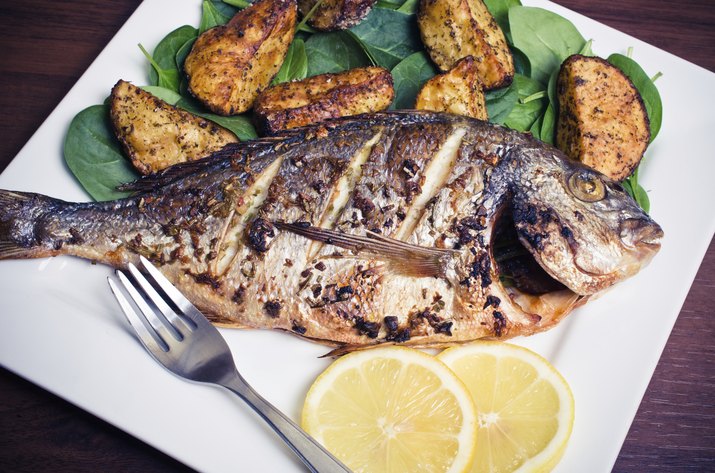 8 of 11
Another farmed fish that seafood industry expert Louis Rozzo recommends is the gilthead sea bream. Like branzino, it is native to the East Atlantic and Mediterranean Sea. Gilthead sea bream that is farmed in Canada in closed, 100-percent recirculating systems is ranked a "Best Choice" by Monterey Bay Aquarium's Seafood Watch. A "Best Choice" ranking means the fish is not only low in mercury, but they're abundant, well-managed and caught or farmed in environmentally responsible ways.
Related: The Best Foods for Your Brain
Image Credit:

CCat82/iStock/Getty Images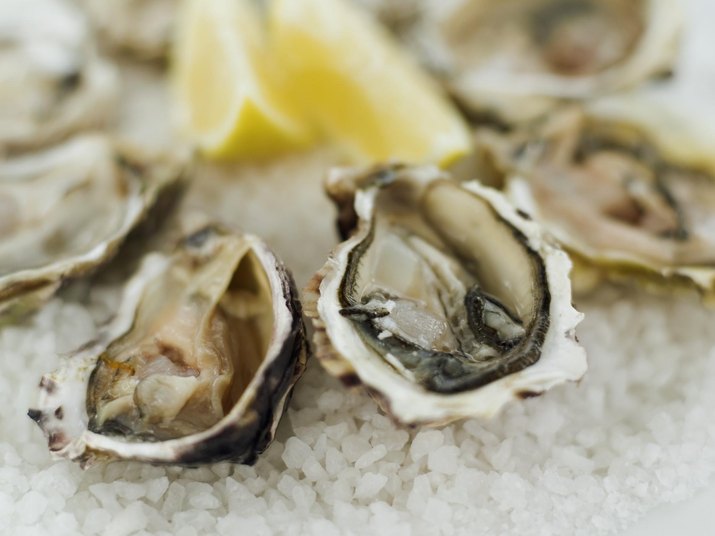 9 of 11
Oysters are known for being a good source of libido-boosting zinc, but they're also rich in omega-3s, providing 1,550 milligrams of EPA and DHA in a four-ounce serving. They're also a great source of iron. Oysters that have been farmed worldwide or wild oysters from the Gulf of Mexico are a Monterey Bay Aquarium's Seafood Watch "Best Choice." Farmed oysters are available year-round and are the ones found in the market. It's important to note that raw oysters do carry a higher risk of foodborne illness.
Related: 13 Types of Fish to AVOID Eating!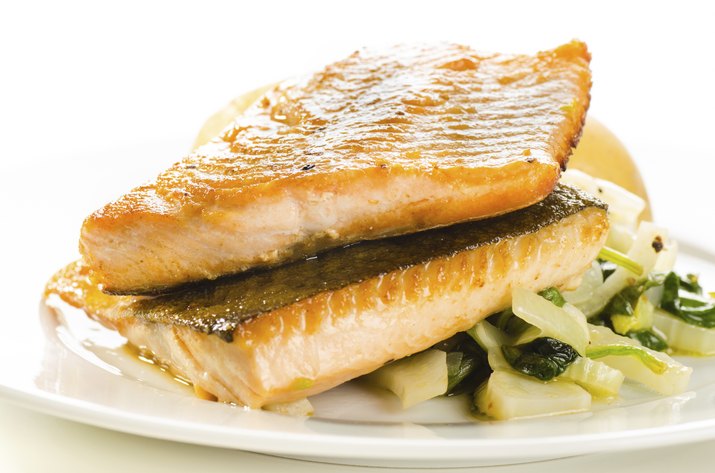 10 of 11
While Arctic char is commercially fished, most Arctic char sold in the U.S. is farmed. This fish is low in mercury, is farmed in an ecologically responsible manner and, as a member of the salmon family, is also high in omega-3s. Farmed Arctic char from the U.S., Canada, Norway and Iceland has earned Monterey Bay Aquarium's Seafood Watch "Best Choice" designation.
Related: 17 Reasons Why You Probably Need More Omega-3s in Your Diet
Image Credit:

eugena-klykova/iStock/Getty Images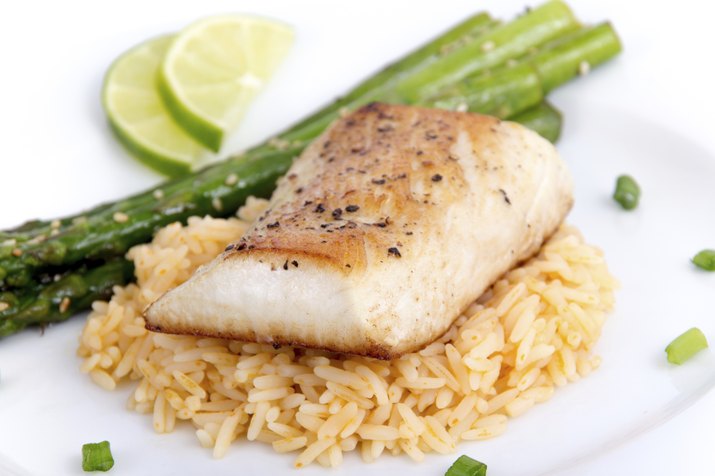 11 of 11
Do you eat fish? Why or why not? Which are your favorite types of seafood? Do you enjoy any of the safe seafood options on this list? How do you prepare them? Have you lowered your intake of seafood because of contaminants and other concerns? Leave a comment below and let us know your thoughts.
Related: 18 Foods With a Bad Rap That Are Actually Good for You
Image Credit:

Ju-Lee/iStock/Getty Images
---
Is this an emergency? If you are experiencing serious medical symptoms, please see the National Library of Medicine's list of signs you need emergency medical attention or call 911.