1 of 12
Summer is the ultimate excuse to gather outside with friends, crack open a cold one and grill an abundance of burgers and kebabs. But if those grilled meats and cold drinks leave you and your guests feeling heavy, lethargic and bloated, then what's the point? The trick to a successful summer barbecue is quality food — and lots of it — which is where wholesale stores like Costco come in. While not every product at Costco is delicious or healthy, there are gems like gut-friendly kombucha and omega-3-rich salmon hiding in the aisles, which won't give your calorie counter cause for concern. We polled nutritionists and dietitians to give you the scoop on the best picks (and what to avoid) at Costco, so you'll never serve another sodium- and saturated fat-filled meat tube again.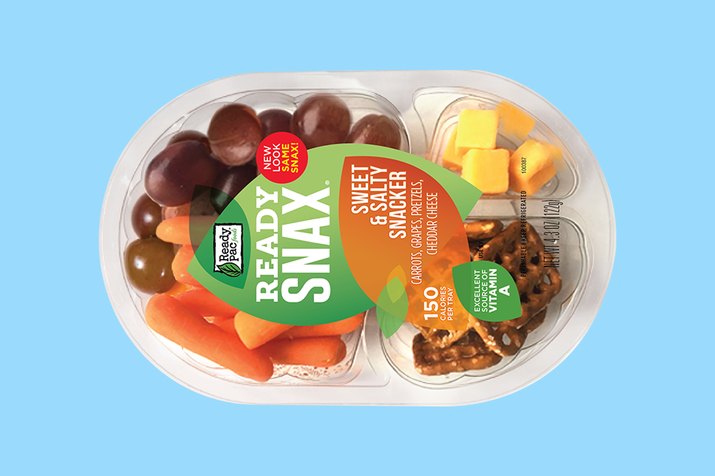 2 of 12
BEST: Ready Snax Sweet & Salty Snacker
The star of every good summer cookout is what comes off the grill, but until then smart snacks will tide over guests without ruining their appetites. This sweet and salty snack pack gets its flavor from all the right places — namely sweet grapes and savory cheese along with carrots and pretzels. At 150 calories, these Ready Snax are great for portion control and have a satisfying five grams of protein per pack. The cheese offers a good source of calcium, and the carrots offer more than a day's worth of the antioxidant vitamin A. If you want to save on plastic (good for you), there is plenty of beautiful produce and cheese at Costco that could be used to build your own homemade snack platter.
Up next: Here's an omega-3-rich protein that all your guests will love.
3 of 12
BEST: Wild Alaskan Salmon
Salmon's high omega-3 fatty acid content is heart-healthy, brain-healthy and strengthens the immune system. Its naturally deep-red color, which is the result of organic pigments with antioxidant properties, comes from carotenoids in its diet (mostly from small shrimp). Registered dietitian Jenna Gorham of Jenna Gorham Nutrition says, "Costco sells some of the best-quality seafood near me. All types are great for summer cookouts and cook well on the grill. They are lean sources of protein and provide a good source of omega-3s, selenium and vitamin D." Costco's wild Alaskan Sockeye salmon is certified sustainable by the Marine Stewardship Council. Meanwhile, the company sources its farmed salmon from suppliers that have been certified by the Aquaculture Stewardship Council, an organization that focuses on both the environmental and social impact of fish farming. Whenever buying fish, use the Seafood Watch app and website to help find responsibly fished and farmed seafood, and ask questions about where your seafood comes from.
Up next: This fermented beverage is a summer must-have.
Image Credit:

photovs/iStock/GettyImages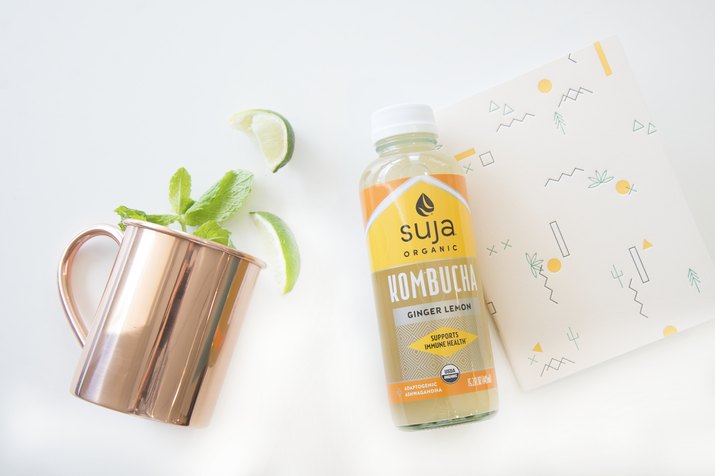 4 of 12
BEST: Suja Ginger Lemon Kombucha
When you want to provide a fun drink for those who don't imbibe in alcoholic beverages, kombucha is a unique choice with benefits. It's naturally fermented much in the same way kimchi and sauerkraut are and similarly offers up a load of gut-friendly probiotics. Suja Ginger Lemon Kombucha is like a cross between ginger ale and lemonade, complete with refreshing fizz, but at a much lower calorie count than soda or booze (30 calories per eight-ounce serving). It's verified nonalcoholic, GMO-free and organic. Keep in mind that there is some added sugar in this beverage (seven grams per serving), but that's still much less than a soda. Jenna Braddock, RDN, CSSD, registered dietitian and blogger at MakeHealthyEasy.com, likes kombucha because it's "more special than flat water and comes in a variety of unique flavors, many of which are party favorites (such as mojito)."
Up next: This brand of burgers is nutritionist approved.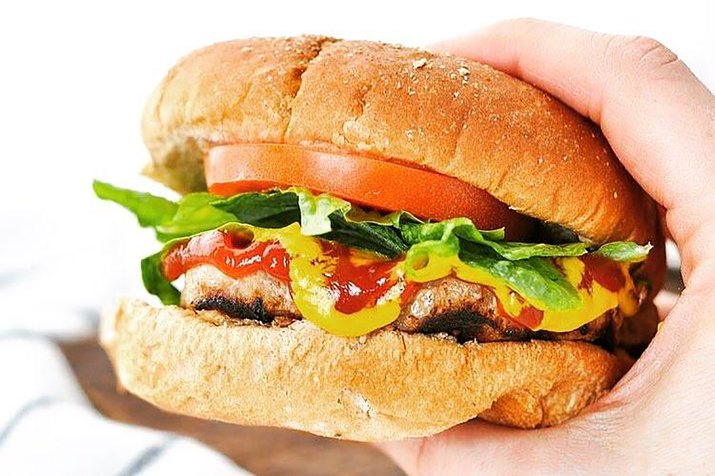 5 of 12
BEST: Bubba Turkey Burgers
Burgers are a summer-barbecue favorite, but not everyone wants the classic beef patty. It's good to have at least one alternative option, whether it's a plant-based patty or turkey burger. "Bubba Turkey Burgers my are favorite Costco find for grilling season," shares Lauren Harris-Pincus, M.S., RDN, author of "The Protein-Packed Breakfast Club." "With only three ingredients: turkey, kosher salt and rosemary, you benefit from the convenience of a premade burger with ingredients you would use in your own kitchen." The Bubba Burger is 90-percent lean meat, offering 22 grams of lean protein for less than 200 calories. Even better, they are incredibly convenient because you can (and should) grill them straight from frozen. That means you can pack them in the ice chest and take them out just before throwing them on the grill.
Up next: Thirsty? Try chugging one of these at your next summer get-together.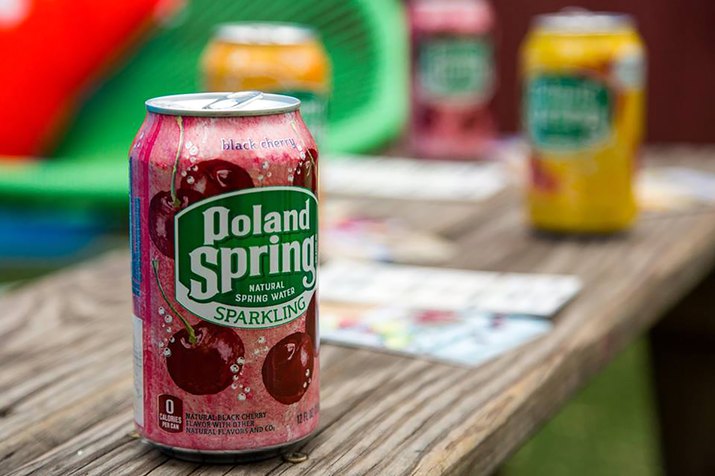 6 of 12
BEST: Poland Spring Sparkling Water
Everybody knows water is the beverage of choice for health, but "some chilled sparkling water can offer a little twist on a basic glass of water," offers Sharon Palmer, RDN, The Plant-Powered Dietitian. Poland Spring's new line of sparkling water is made with spring water from Maine along with real fruit flavors that provide zero calories and zero sugar. You can serve it up from an ice chest or go one step further and add your favorite fruit, vegetables and herbs. Some of Palmer's favorite ways to dress it up include "adding a slice of citrus, cucumber slices or herbs (basil, rosemary, mint) for a low-calorie, low-sugar drink that hydrates, satisfies and is pretty to boot."
Up next: You're not doing your party guests any favors by serving this snack.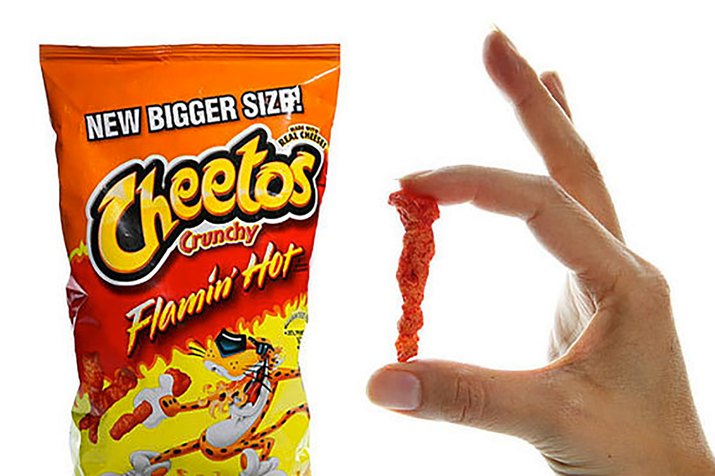 7 of 12
WORST: Flamin' Hot Cheetos
Plain and simple, "Cheetos provide very little nutrition," as Gorham puts it. "While they may satisfy an occasional craving, there are more filling and nutritious snack options to choose on a daily basis." To put things in perspective, consider that these two-ounce bags from Costco (technically two servings, but they're obviously built to encourage us to binge the entire bag) has 330 calories (a miniature meal in itself) and only one gram of protein and fiber. For the same calorie count, Gorham offers up these much healthier snacks: a large apple with two tablespoons of peanut butter, which also offers eight grams of fiber and nearly nine grams of protein; or a serving of whole-grain crackers and two ounces of cheese, which provides 16 grams of protein and three grams of fiber.
Up next: Exclude this sodium-packed dressing from your summer barbecue spread.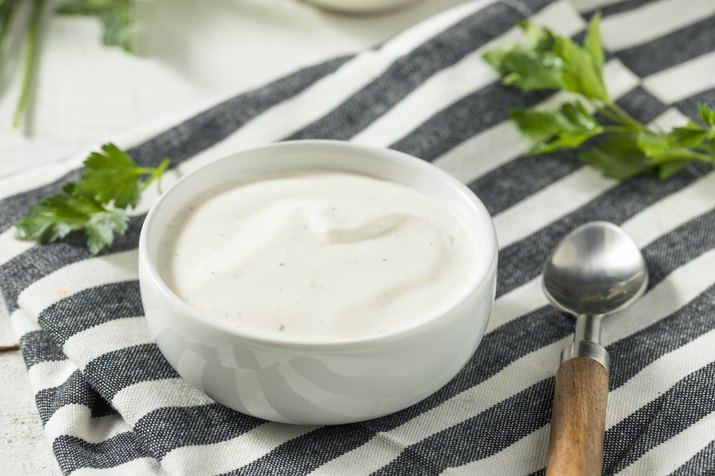 8 of 12
WORST: Hidden Valley Ranch Dressing
Does anybody actually need two liters of Hidden Valley Ranch Dressing in their life? Costco offers a double pack that amounts to more than two liters, for a total of 80 ounces. Every ounce (or two tablespoons) contains 140 calories and 260 milligrams of sodium along with artificial flavors and very little protein. The same amount of Greek yogurt has less than 20 calories and offers three times the protein, not to mention that it's much creamier and rich in calcium. For a tasty dip that offers a major nutritional upgrade to ranch dressing, use Greek yogurt as your base and mix in your favorite herbs (or find a seasoning packet you like).
Up next: These sausages are definitely not going to help you get a summer bod.
Image Credit:

bhofack2/iStock/GettyImages
9 of 12
WORST: Farmer John Hot Louisiana Sausage
The nutrition label on these sausages is downright shocking — mainly because the label counts half a sausage as a serving. And when is the last time you went to a barbecue and ate half a grilled sausage? That means all of the calories, sodium and saturated fat needs to be doubled per sausage, putting these Farmer John Smoked Sausages at 340 calories, 10 grams of saturated fat (that's 50 percent of the daily max) and 920 milligrams of sodium (more than half of the 1,500 milligrams per day that is recommended for heart health). Harris-Pincus notes, "Sausages are a tricky thing. The International Agency for Research on Cancer classified processed meat as a carcinogen (i.e., something that probably causes cancer), but there are some terrific choices made from chicken or turkey that are much lower in fat and higher in protein than traditional pork sausages." Her final word: "This product is definitely not heart-healthy or waistline friendly."
Up next: This popular drink can spike your blood sugar and lead to tooth decay.
Image Credit:

Ilya_Starikov/iStock/GettyImages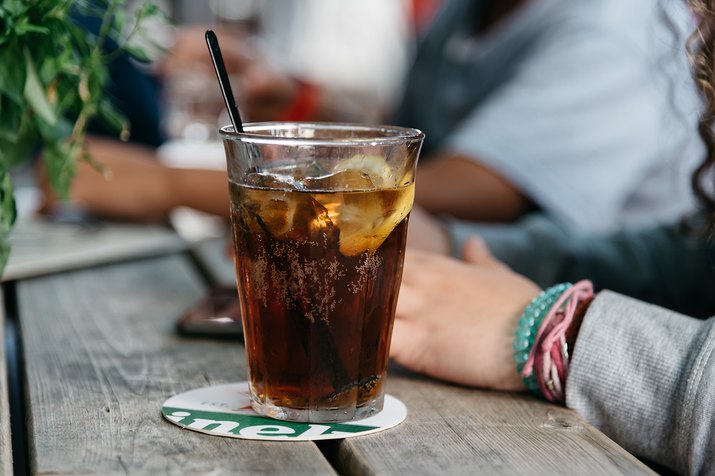 10 of 12
Nobody thinks soda is healthy, but the trouble is that it is actually "one of the least healthful options, as sugary beverages contribute calories with no nutrient value, plus they offer no feeling of satiety or fullness," according to Palmer. Further, "sodas up the calories, contribute to metabolic and cardiovascular disease risk and offer nothing in the way of health attributes or nutritional value." Gorham adds that the 33 grams of sugar in a 12-ounce can of Coke can cause quick spikes and drops in your blood sugar, erode your teeth and lead to cavities and tooth decay. She reminds us that the average daily recommended amount of added sugar is 25 grams per day for women and 37.5 grams per day for men. One can of Coke puts women way over the daily limit, and puts men close to their daily limit for added sugar.
Up next: This dessert may look amazing, but it's terrible for you.
11 of 12
WORST: Lady Fortunes Summer Confetti Cake Pops
"When you come across this box of beautiful cake pops at an amazing price, you might think you found the perfect party dessert," says Braddock. But she warns not to let the size of this treat deceive you into thinking it's light. Each pop is 220 calories, an amount that is pretty common in any dessert. That's a good tip to keep in mind as you push your oversize cart through the bakery section with its array of cookies, cakes, pies and danishes that bear absolutely zero nutrition information. Braddock says, "One cake pop is fine, but because they are a visually smaller dessert, you or your guests may grab two or more without a second thought." ​She recommends something lighter — a fruit trifle or watermelon."
Image Credit:

happy_lark/iStock/GettyImages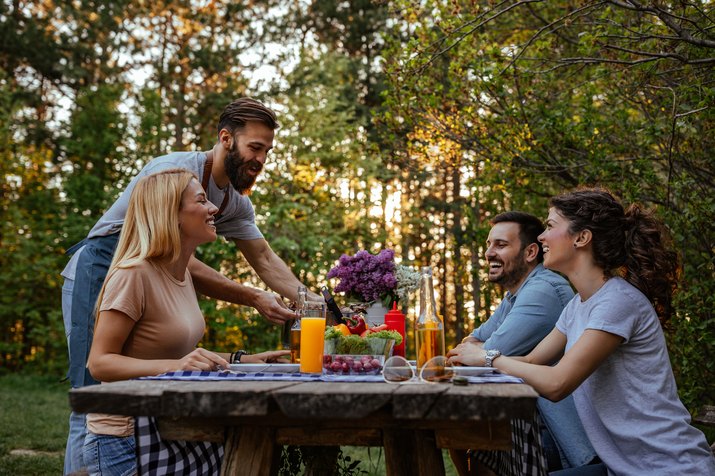 12 of 12
What are your go-to summer barbecue foods? Do you have any other healthy Costco favorites that we forgot to include? Let us know in the comments!
Image Credit:

bernardbodo/iStock/GettyImages
---