Wouldn't it be great to get firm, toned abs in 30 days? We created a challenge that'll get you a stronger core this summer. You'll not only look amazing — you'll strengthen your core which will lessen your chance of back pain. Best of all, you can achieve this in just a few minutes each day, with no equipment needed, just a few free online videos.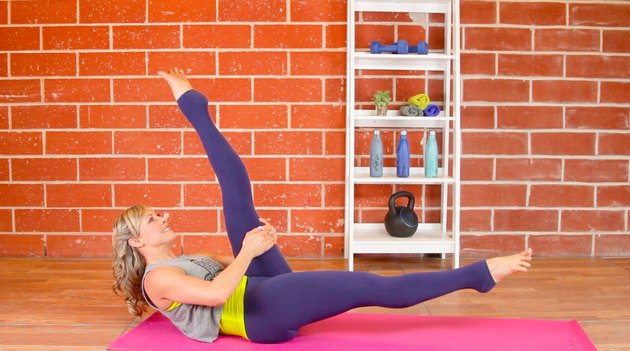 How to Join the Challenge
2. Share the challenge calendar with your friends on Pinterest, Facebook and Twitter. You can also print it out and keep it somewhere you'll see it every day.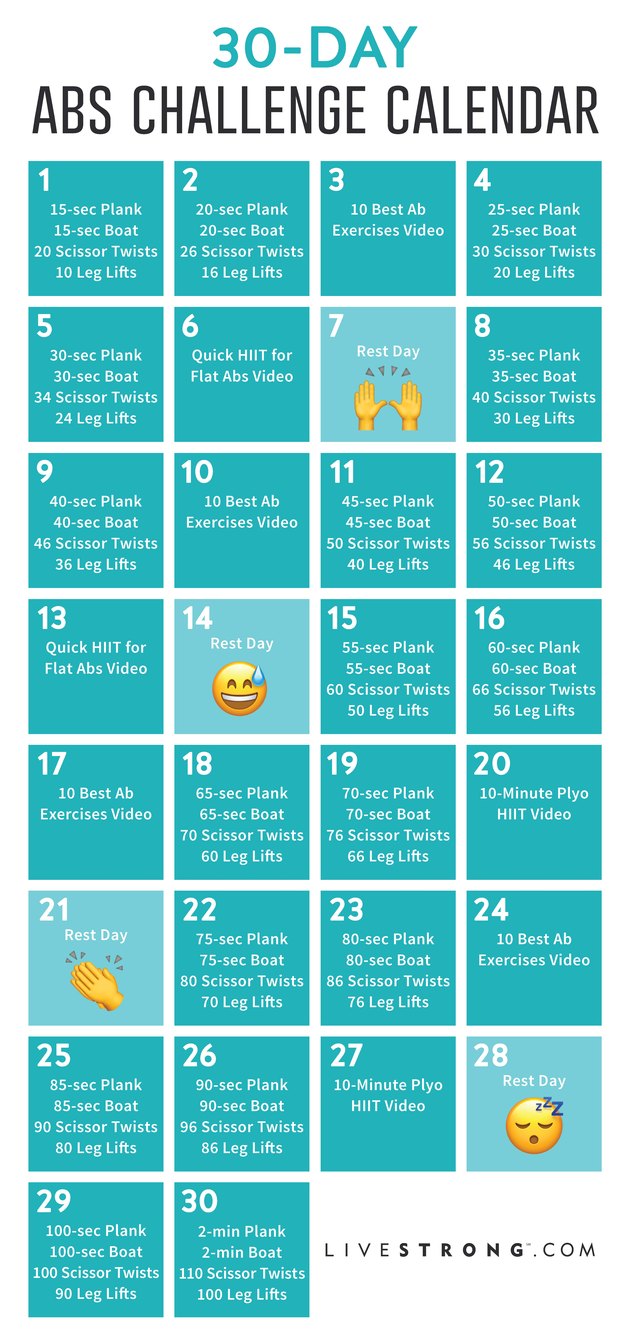 3. Follow along with the challenge each day (you can find all the videos you'll need below) and share your progress in the LIVESTRONG.COM Challenge Facebook group. We're rooting for you!
The Abs Challenge Videos
1. The 10 Best Ab Exercises
Here are 10 of the best exercises to rock your core!
2. Quick HIIT Workout for Flat Abs
High-intensity interval training is great for torching calories, so you can actually see the definition you're building in your abs.
3. 10-Minute Plyo HITT Video
Plyometrics — or jump training — is an intense, full-body workout. And this one is specifically targeted to your abs.
How to Do the Abs Challenge Moves
Check out our tutorial on the 4 basic ab moves below:
What Do YOU Think?
Are you with us on this? Join our LIVESTRONG.COM Challenge Facebook Group to get daily encouragement and motivation. Are you inviting your friends and family to join in? Find us on Instagram or Twitter, and let us know if you're joining the 30-day abs challenge. We hope you will!