The world is buzzing with the happy news of Prince Harry's engagement to Meghan Markle. After all, who doesn't love a fairytale romance? Fortunately for Markle, there's a good chance she and the prince will live happily ever — and it has to do with the couple's ages.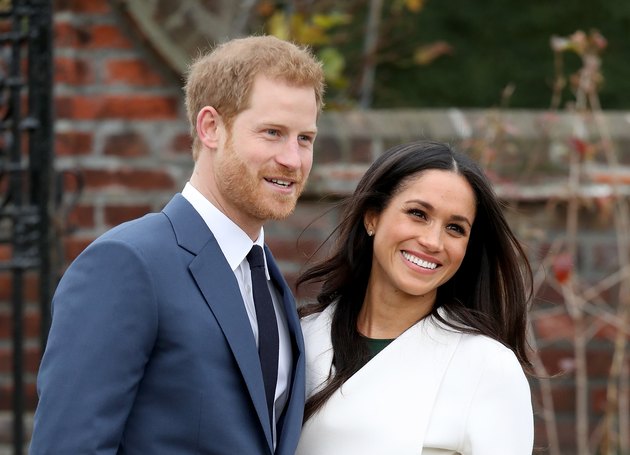 Various news accounts have pointed out the fact that Markle is older than Prince Harry. And it's true that an age difference can be a huge issue for some couples. In fact, while men and women fall for partners many years their junior or senior all of the time, a long-term relationship usually doesn't pan out. A recent study found that those who pair up with people much younger experience greater satisfaction in the beginning of their union than same-age couples, but the bliss is fleeting — lasting just six to eight years at the most.
"The people who are married to a much older or younger spouse tend to have larger declines in marital satisfaction over time as compared with those who are married to spouses who are similar in age," explained Terra McKinnish, an economics professor at the University of Colorado Boulder and a co-author of the study.
The overall decline in satisfaction predominantly had to do with money, although that's something that the prince and Markle will likely never have to worry about. Couples with many years separating them don't handle economic shock quite as well as same-age couples because they aren't as in sync about where they are in life when it comes to having children or how much they spend and save.
Since the age gap between Harry, 33, and Meghan, 36, is just three years, the two should be in the clear. That and the fact that they pretty much seem like the happiest couple in the world. The two revealed absolutely adorable details about how Prince Harry popped the question in their first joint interview, and it was ridiculously romantic to say the least.
"It was a cozy night," the "Suits" star told the BBC. "We were roasting chicken. It was just an amazing surprise. It was so sweet and natural and very romantic. He got down on one knee."
Said Prince Harry: "It was a really nice moment. It was just the two of us. I think I managed to catch her by surprise."
Markle couldn't keep her excitement in when she added: "Yes, as a matter of fact, I could barely let you finish proposing! I said, 'Can I say yes now?!'"
While few details about the royal wedding have been revealed, Queen Elizabeth did confirm the two will walk down the aisle sometime during the spring of 2018. And we can not wait!
What Do YOU Think?
Are you excited about Meghan Markle and Prince Harry's engagement? Will her age positively or negatively impact their relationship? Do you think they will live happily ever after?