LIVESTRONG met with Maria Shriver and her daughter Christina Schwarzenegger as part of our Stronger Women interview series to discuss their new Netflix documentary "Take Your Pills" and Shriver's new book "I've Been Thinking: Reflections, Prayers and Meditations for a Meaningful Life."
The journalist, author and former first lady of California and her daughter are executive producers of the new Netflix documentary about Americans' obsession with Adderall. The film explores the stories of students and adult tech workers, finance workers and pro athletes use the drug to improve performance.
During this first part of the interview, Shriver and Schwarzenegger shared their career advice for anyone looking to make a film.
What Tips Would You Give to Someone — Particularly a Woman — Who Wants to Make a Film?
Shriver advised, "Be patient."
Schwarzenegger countered with: "Go for it!"
And Shriver explained that their process benefited from those two mindsets working in tandem during the filmmaking process.
What Is the Best Career Advice Shriver Has Ever Received?
Journalist and TV personality Barbara Walters gave Shriver a piece of excellent advice at the beginning of her career. Not everyone gets career advice from Barbara Walters!
"When I was first starting in television and I wanted to move to New York after college," Shriver said that Walters advised her: "Go local, go small and work your way up."
Shriver says that's exactly what she did. "I think it was a blessing that I didn't start in New York and that I had gone to little places along the way, made mistakes, met a lot of people and figured out what I wanted to do before I came to the big city."
According to Shriver, there is a lot of wisdom in starting small.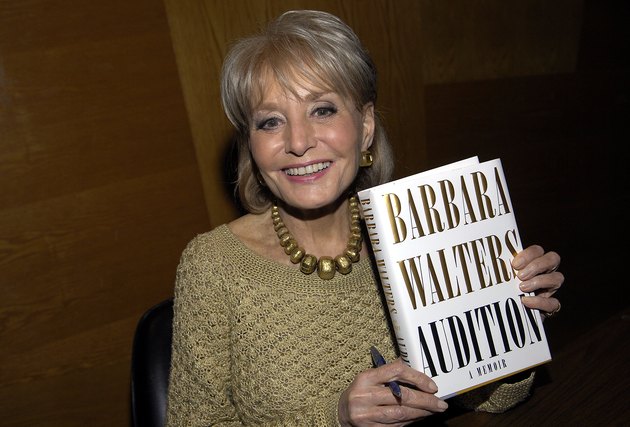 "Finding out and figuring out what you like — it's just as important to know what you don't like," Shriver said. "We've lost the art of starting small and being somebody's assistant, getting the coffee for somebody."
Shriver explained that she did those things early in her career. "I got the coffee, I logged the tapes, I listened to the radio overnight," she said. "I was a sound woman, and it gave me a lot of appreciation for what the people do behind the scenes in video and TV production."
What Is the Best Career Advice Schwarzenegger Has Ever Received?
Schwarzenegger said her best advice came from her mom: "Be vocal at work."
Shriver added, "I wasn't vocal at work at her age."
We all acknowledged that the workplace environment of today is different, with opportunities to be more outspoken.
What Made Shriver and Schwarzenegger Want to Make This Film?
"I was inspired by my personal experience at college," explained Schwarzenegger. "I was witnessing firsthand how overprescribed Adderall was and how abused it was."
With the widespread dependence on the drug and the lack of information surrounding it, Schwarzenegger told us she realized that there was a need to educate people and ignite a conversation around it.
What Do They Hope the Impact of the Film Will Be?
"It has ignited a conversation across all age groups," said Shriver. "And my hope is that it provides parents, particularly of young children, information to push back against doctors who might say that the only way for your kid to succeed is to take medication."
Shriver explained that there are other kinds of schools and learning models today that weren't available when Christina was a little girl. She pointed out that we have also learned a lot more in recent years about how the foods people eat, as well as meditation, can help improve people's ability to focus.
"We wanted to get the information out there so not only parents would be armed, but also so doctors and educators would see how widespread this is and how abused it becomes as kids go off to college and into the workplace."
What Are Shriver and Schwarzenegger's Self-Care Rituals?
"We get our nails done and go on walks together," said Schwarzenegger. She emphasized the importance of developing self-care rituals with friends and family.
"I did not grow up with self-care," added Shriver. "That's a new concept to me, and that's been a great piece of advice that I've gotten from Christina and her sister that self-care isn't selfish, self-care isn't frivolous. Self-care is very powerful."
According to Shriver, "You have to start by being kind and compassionate to yourself, and then you can move out from there."
Even getting a coffee or going out to lunch can be a self-care ritual.
"We went to lunch yesterday," Shriver said, "and I was superhappy at the end of it."
Schwarzenegger pointed out: "It's a form of self-care."