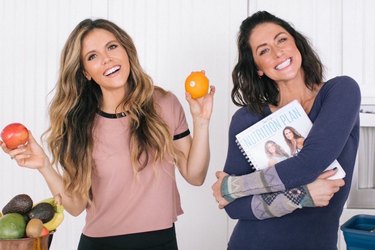 Spring is finally here! Who else is ready for a little refresh? The change in seasons presents the perfect opportunity to reboot our minds, bodies and homes! Today we're sharing science-backed info on the ingredients we'll be adding to our meals this spring. Their anti-inflammatory properties are perfect for detoxing your body and energizing your mind.
Check out all the details on de-bloating with these amazing foods below!
Garlic makes everything taste so much better. And it has tremendous effects on your body. Garlic has been found to enhance phase 2 detoxification (during which your liver breaks down toxins to make them less harmful), so adding it to your diet is an amazing way to cleanse your system. We love it in the Trim It Up Tray Bake from the 5 Day Detox Meal Plan.
Brazil nuts are packed with detoxifying properties. They are high in selenium, which helps form glutathione (a powerful antioxidant) in your body. One study found that eating just two Brazil nuts a day improves anti-inflammatory responses in the body. Plus, they're known to improve your mood and boost your heart function! We like blending one or two into our Tone It Up Protein smoothies!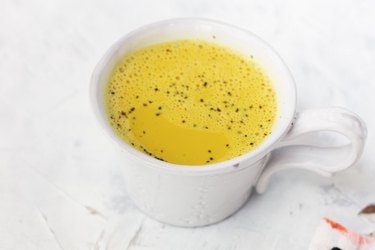 We love turmeric! It does an amazing job of reducing inflammation. This colorful spice has been found to speed up phase 2 detox in the liver. We add it to baked veggies, soups and even smoothies! Learn more about the de-bloating benefits of turmeric in this post!
These awesome foods are all featured in our free 5 Day Detox Plan. The 5 Day Detox is incredible to do whenever you need a little reboot. It's all about nourishing yourself with healthy, delicious foods that remove inflammation from your body, leaving you feeling light, lean and energized. Plus, we share tips on detoxing your mind of what no longer serves you. And don't worry, the 5 Day Detox includes detoxifying treats too! After all, balance is everything. Sign up here to get your plan and grocery list for free.
What Do YOU Think?
What are your favorite ways to reboot for spring? Will you be detoxing your body with these foods? What are some of your other favorite anti-inflammatory foods? Let us know in the comments section!